News / Local
Mahiya will not apologise for beating povo - learnt nothing from pungwe
15 Dec 2016 at 19:14hrs |
Views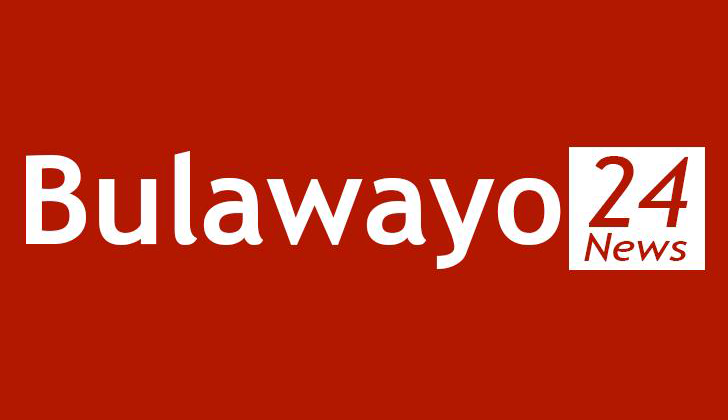 One of the tragic ironies of Zimbabwe's liberation war is that many, many man-years were spent in "Pungwe" (All night political rallies) to educate povo on what the liberation war was about. Povo were forced to attend these Pungwes from far and wide and at great risk too.
There was a lot of sloganeering and singing at these gatherings in which the povo were forced to participate with energy and passion. The white regime's soldiers homed in on the noise like hyenas homing onto a million-strong herd of wildebeest. Many comrades and civilians were injured and killed at these Pungwes. And now it turns out that the Pungwes were a complete waste of time and human lives.
The freedom fighters, man and woman like Comrade Douglas Mahiya, called these Pungwes and they led in educating povo what the liberation war was about. It is clear that people like Mahiya, even to this day, still have no clue what the struggle was about; povo would have done a better job educating him!
The liberation war was about ending white colonial exploitation and oppression of the blacks so that we can all enjoy all the human freedoms and rights including the right to meaningful and free vote and the right to life. If Mahiya and his band of rogue war veterans had ever understood that then they would have refused harass, beat, rape and even murder of innocent civilians in post-independent Zimbabwe.
"We cannot give a public apology for that, if we do, the apology will not be a genuine apology but would just be done to let it pass," said Mahiya, at a Crisis In Zimbabwe Coalition conference.
As far as he was concerned, the harassment, beatings, etc. of the citizens were "incidental occurrence in their pursuit to defend the country from imperialists who were pursuing an agenda to reverse the gains of the liberation struggle," reported Zimeye.
Nonsense! Mahiya and his rogue war veterans (not all war veterans took part) were carrying out orders from President Mugabe and his fellow corrupt and tyrannical Zanu PF cronies to terrorise the civilians denying them their freedoms and human rights including the right to a meaningful say in the governance.
After decades of gross mismanagement and rampant corruption the Zimbabwe economy was in serious trouble by the late 1990s, the nation was desperate for good governance. To stop the people electing someone else into office, President Mugabe decided to rig the elections by any and all means including the use of violence under the pretext that anyone seeking regime change was an imperialist agent who will "reverse the gains of the liberation struggle".
It was no coincidence that President Mugabe paid war veterans Z$50 000 gratuity and other allowance in late 1990s plus a further US$ 500 000 each, which he has never honoured. The down payment was enough buy the blind loyalty of the rogue war veterans and back the tyrant's no-regime-change mantra although it violated everything the liberation war stood for.
Mahiya must explain how the millions of povo whom he and his war veterans have harassed, beaten, etc. over the years were going to "reverse the gains of the liberation struggle"?
Even if all these defenceless povo were about to commit this serious crime "of reversing the gains of the liberation struggle"; who gave Mahiya carte blanche powers to be the accuser, prosecutor, judge and executioner in this matter?
The refusal by Mahiya to apologize for what he and other rogue war veterans have done only shows how little they understand was the liberation struggle was about! No nation in its right mind can ever allow such lawlessness.
It turns out that Mahiya et al are still garnering for VP Mnangagwa to take over from President Mugabe in the hope that he will honour the pittance allowance war veterans are getting from the state if not the US$ 500 000 too.
No doubt if Mnangagwa is the Zanu PF candidate for the 2018 elections Mahiya and company will be out in full force once again harassing, beating, raping and even murdering innocent people under the pretext of fighting imperialists agents.
"We want to warn opposition parties that even if they came to power tomorrow and not attend to war veterans issues (welfare) they will still be carrying forward a problem with them," threatened Mahiya.
Well that is laughable! Greed has blinded the idiot and his friend from the reality that the corrupt and tyrannical dictatorship they have been propping up has brought poverty to us all. After 36 years of gross mismanagement and rampant corruption and the nation up to its eyes in the cesspit one would think that even someone as dull and stupid like Mahiya would now realise that the political system has failed and we need change.
We must now demand meaningful democratic reforms followed by free and fair elections.
After all those man-years attending pungwes and 36 years of Zanu PF misrule one would have thought Mahiya et al have learnt to be humble; admit they were wrong to have beaten povo to promote a tyrant and apologise! As for us, we should have never allowed thugs like Mahiya to terrorise us denying us our freedom, human rights and self-respect and landing us in this hell-hole!
Source - Patrick Guramatunhu