News / Local
'Fired' Zimura board member defiant
01 Jun 2023 at 06:39hrs |
Views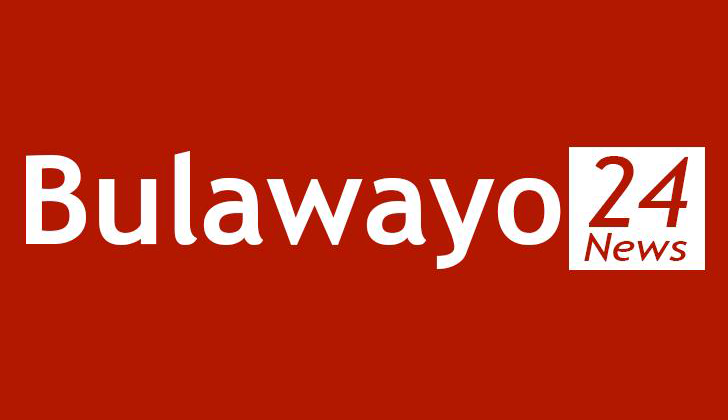 Chipfumbu was responding to a story published early this week in which ZIMURA spokesperson Alexio Gwenzi said the organisation had fired him as the leader of the team which reported fraud allegations to the police, flouting laid down procedure.
Gwenzi accused Chipfumbu of spreading malicious gossip and said he was on a smear campaign to tarnish board members and the ZIMURA brand.
Chipfumbu dismissed that he was fired and said he had incriminating evidence on the executive board.
"I am not surprised to hear I was fired from the board through the press," he said.
Chipfumbu accused Albert Nyathi, Polisile Ncube-Chimhinhi, First Batani and Witness Zhangazha of "having captured ZIMURA a long time ago.
"The cartel is a law on its own," he said. "They have set aside the Memorandum and Articles of Association which is our own law. Members are being deceived by holding futile elections.
"There wasn't any communication between the association and myself to this regard (of being fired). These are people who are trying to pour water on the fraud charge I am a complainant against Albert Nyathi, Alexio Gwenzi, Witnesses Zhangazha, First Batani, Polisile Ncube and Henry Makombe."
Chipfumbu said the so-called executive board, among other offences, preferred to use a 2014 CR6 which is deemed proof of directorship according to the Companies and Other Entities Act.
"This, therefore, means that for every transaction that needs proof of directorship the Albert Nyati-led alliance produce the 27 November 2014 CR6 which bears the names of the association less those who would have been currently voted," he said.
Chipfumbu said this then gave the alliance powers outside elected board members whom the membership would have voted into office.
"Despite the 19 July 2017 and the 3 May 2022 elective AGMs providing new board members, the cartel went on to keep the 27 November 2014 CR6. The cartel omitted to register the member-elected boards preferring a dissolved body that even has the late Joyce Simeti, may her soul rest in peace," he said.
Chipfumbu said the affected board of 19 July 2017 comprised Albert Nyathi, Pastor Charles Charamba, Witness Zhangazha, DJ Phuti, Mechanic Manyeruke, First Batani, Nathaniel Ncube, Phillip Chipfumbu.
"Then the 2 May 2022 board also suffered the same fate and it composed Alexio Gwenzi, Janet Manyowa, Phillip Chipfumbu, Mudiwa Hood, Albert Nyathi, First Batani.
"The law guiding ZIMURA according to the Companies and Other Entities Act where the association is registered as a non-share company compel the association to register AGM resolutions within a month for the resolution to be of legal force Section 217 Subsection 5 of the Companies and Other Entities Act.
"This, therefore, means that the board of directors registered on 27 November 2014, the late Joyce Simeti, Albert Nyathi, Pastor C Charamba, Witness Zhangazha, Bob Nyabide, First Batani, Emmio Sibindi effectively remain the directors of ZIMURA despite being voted out on the 19 July 2017 Elective AGM."
Explaining further, Chipfumbu said this had plundered the association into chaos.
"Those claiming to have relieved me from my directorship duties are without locus standi," he said. "First they have a conflict of interest, in the midst of a dispute concerning the misappropriation of funds by Albert Nyati, Alexio Gwenzi, First Batani, Polisile Ncube. I am not amused they have the guts to inform the whole world they have fired me.
"Secondly, what else would a bogus board of directors do when they are cornered. I challenged their legality and facts are awash they are not a legal board. For further conviction, you can check with the Companies Office which issued us with an affidavit I am annexing to this correspondence."
Chipfumbu said Gwenzi was not entitled to comment on the issue.
"On the same note, Alexio must desist from commenting on behalf of the police, he must not play the accused, investigating officer, public prosecutor, and judge, let the law take its course," he said.
"I believed we were genuinely serving our membership until there was an unsanctioned trip to Bulawayo that opened my eyes that there was something fish going on. I tried everything to have my motion discussed in a formal board meeting, but all three letters were ignored.
"I then declared a deadlock. I discovered that I was not even registered as the association's director after all. It is their modus operandi that they remove dissenting voices from membership. This is not the first time."
Chipfumbu said he was leading members to an extraordinary meeting next month at the College of Music to resolve the crisis.
"ZIMURA is membership driven and the members form the apex decision-making board," he said. "I am not deterred by people who misappropriate funds and advance selfish interests in the name of an association.
"I am also a complainant in an ongoing fraud case involving Albert Nyathi, Polisile Ncube, Alexio Gwenzi, Witnesses Zhangazha and Henry Makombe, reference DR 05/03/23."
Former ZIMURA member Fred Farai Nyakudanga said he was worried that the Albert Nyathi-led board was tarnishing his name in its dispute with Chipfumbu.
"The Albert Nyathi-led board must answer questions directed to it with respect to misappropriation of funds which is also of high interest to me," he said.
"I am not in the ZIMURA board neither am I a complainant in a fraud charge some of this board's membership is facing. Why Alexio Gwenzi is preferring to defame me over serious allegations he is facing I am keen to know.
"I am a father, business person, community leader, and a son. My literate peasant farmer parents read the newspaper every day and they are seriously affected by Alexio Gwenzi's utterances. This is not the first time the Albert-led board has rolled my name in the mud. Each time they are asked to account, their defence is Fred Farai Nyakudanga."
Gwenzi yesterday confirmed that they fired Chipfumbu and had since submitted the CR6 document from 2017 and 2022 which did not even include him as a director.
"It's unfortunate they saw the wrong file," he said. "He is fired and let the law take its course, even going to court we ready. As far as it concerns, we have never received a call or been picked up by police, so we are still surprised by everything happening."
Some close sources have revealed that the war is about power and control of the organisation and the belligerents are using the media to solve their issues, rather than taking the matter to court if they have a strong case.
Source - The Herald