News / Local
Mnangagwa at his weakest as polls draw closer
10 Jun 2023 at 17:52hrs |
Views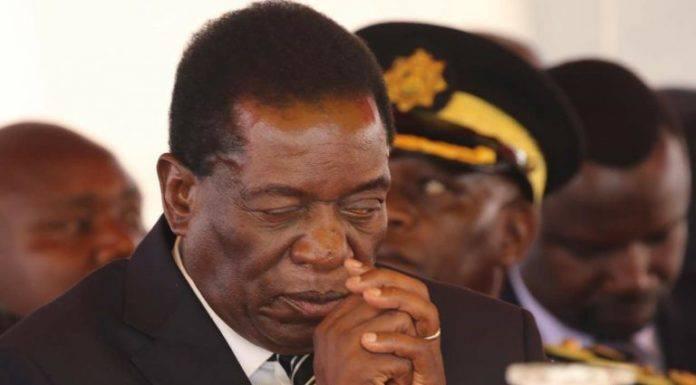 EXILED former Cabinet Minister Walter Mzembi has described low wages the government is paying civil servants as clear evidence of how evil the current regime is.
Mzembi is living in South Africa, having fled President Emmerson Mnangagwa's allies in the military at the height of Zimbabwe's 2017 military-led coup.
Sharing his thoughts on the upcoming August general elections, Mzembi claimed Mnangagwa was at his weakest and urged Zimbabweans to vote him out.
Mzembi fingered Mnangagwa's propensity to award himself and his cronies large sums in loans, failure to address basic challenges being faced by citizens, especially women and poor salaries for his workers as evidence of failure.
"Zimbabweans please, no president develops a country with his personal money! What the Electorate should vote for are superior ideas and logic between competitors; for example, anyone who makes our women carry migomo yemvura in cities is a no-no!" said Mzembi on Twitter.
"A President is availed a budget from public funds and that budget avails what is available for development and it's not from a President's pocket. In a system that works Parliament approves or disapproves the budget, not the President or Executive.
"When the Executive grants loans to itself in United States dollars up to US$500,000 per individual whilst paying workers meaningless local RTGS equivalent to a dozen loaves of bread hapana hutsinye hunopfuura izvozvo. This is abuse of office!
"Any President who dishes out public funds like this is at his weakest!"
Mnangagwa will likely face off 2018 main challenger Nelson Chamisa who now heads the Citizens Coalition for Change (CCC).
A waning economy is fast denting prospects of him performing better than he did at the last contested polls. Poor wages, which have been further eroded by runaway inflation and questionable economic policies by his Finance Minister Mthuli Ncube have worsened the case.
Mzembi's close ally, Saviour Kasukuwere, who was part of their G40 faction within Zanu-PF before the November 2017 coup has announced his eagerness to contest him.
Source - NewZimbabwe