News / National
Mnangagwa's gukurahundi commission overlooks Ndebeles for commissioners
10 Feb 2018 at 17:03hrs |
Views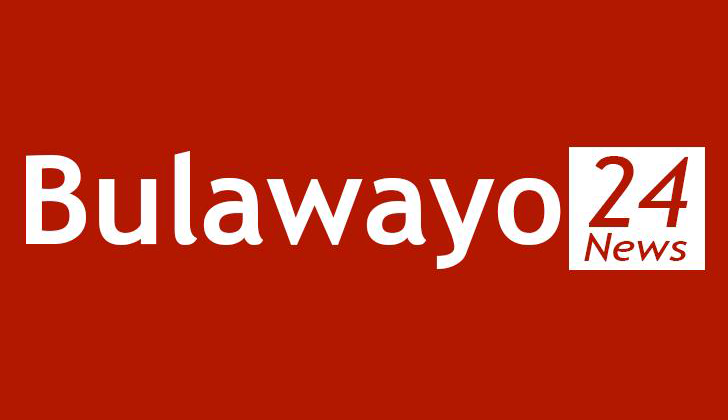 THE National Peace and Reconciliation Commission has suspended consultations that were expected to start today after human rights campaigners went to court for the process to be shelved pending the appointment of the commission's chairperson.
The commissioners are composed of people from other regions except Leslie Ncube who is son to Matabeleland South provincial affairs minister and Zanu-PF apologist Abednico Ncube. Question from people from Matabeleland is whether the Zimbabwe genocide issue will be tackled in a conclusive manner.
The commission is expected to deal with the country's most controversial and divisive issues related to gross human rights abuses that occurred in the last 35 years, especially in the run-up to general elections often fraught with violence, intimidation of voters and rigging claims.
It is also expected to deal with the emotive Gurukurahundi massacres of the 1980s in which about 20 000 people died in the Matabeleland and Midlands regions, destruction of property, abductions and murders during elections, farm invasions and disappearances of people perceived to be anti-government.
One commentator said, "Fact about NPRC is that on top of the list is the genocide that sucks in President Emmerson Mnangagwa."
"How many of these Commissioners are from Midlands and Matabeleland?"
"How many speak more than one Zimbabwe language) leave out english?"
"How many speak isiNdebele, if not more than two languages, how will they engage with the victims of the Zimbabwe genocide?"
The commentator suggested that this commission should be disbanded and a new commission nominated and all the members should speak at least two indigenous Zimbabwean languages.
The commission has been functioning with the following members:
Deputy chairperson commissioner Lillian Chigwedere
commissioners:
Patience Chiradza,
Choice Ndoro,
Charles Masunungure,
Geoffrey Chada,
Leslie Ncube,
Godfrey Chekenyere and,
Netty Musanhu
We profile some of the commissioners.
Lillian Chigwedere
Lillian Chigwedere is wife to the late Ambassador and former Public Service commissioner Stansilus Chigwedere.
Geoffrey Chada
Chada is executive director (finance and administration) with the Scientific and Industrial Research and Development Centre (Sirdc), whose mandate is to carry out strategic research and development for the benefit of the manufacturing, service, agricultural and mining sectors of Zimbabwe as well as to commercialise research and development outputs.
Chada is also a Zimbabwe Broadcasting Authority board member and executive chairperson of Domboshawa Theological College. He is a former chief executive of the Zimbabwe Mass Media Trust.
Charles Masungure
Masungure is a pastor with the Family of God Church, a motivational speaker, psychotherapist and Christian businessperson. He owns Tyneside Holdings — a holding company with divisions in ICT and construction in Bindura - and also works for Precious Child Orphanage.
The orphanage, based in Bindura, is involved in the adoption and fostering of abandoned and orphaned babies as well as counselling services for orphans, single parents and childless couples.
Masungure has been pastor with the Family of God Church since 2000. He is a deputy chaplain-general with the Shepherd of God's People.
He worked for the Zimbabwe Republic Police from January 2003 to February 2004 at the Police General Headquarters and his main responsibility was policy design and training for chaplains.
He is a holder of a Master's degree in Peace Leadership and Conflict Resolution from the Zimbabwe Open University (2014-2015), and a degree in Counselling (2001-2005). Masungure also holds a certificate in Systematic Counselling from the Zimbabwe Institute of Systematic Therapy (1997-1998).
Leslie Ncube
Ncube is son to Matabeleland South provincial affairs minister Abednico Ncube. He is a board member of the Traffic Safety Council of Zimbabwe and was a board member of the now defunct mining firm Gye Nyame Resources.
Gye Nyame Resources was a joint venture between state-owned Zimbabwe Mining Development Corporation, the Zimbabwe Republic Police and Bill Minerals, represented by Ghanaian businessman William Ato Essien.
Ncube is the current Zanu PF national youth league secretary for economic affairs and before the December congress, he was the national youth league's secretary for administration. He is a PhD candidate with Wits University in South Africa focussing on service delivery.
He is a holder of Master's degree in Development Studies and a post-grad in Management Development for Municipal Finance.
Patience Chiradza
Chiradza is former national director with the Joint Monitoring Implementation Committee (Jomic) in the inclusive government (2009-2013).
Jomic was established to ensure the implementation in letter and spirit of the Global Political Agreement (GPA), assess the implementation of the GPA and consider steps which might need to be taken to ensure the speedy and full implementation of the agreement in its entirety. The GPA was precursor to Zimbabwe's Government of National Unity (2009-2013).
Golden Chekenyere
Chekenyere graduated from the University of Wisconsin-Madison, US with a PhD in Education in 1984. Chekenyere also holds an MSc degree in Education from the University of Wisconsin-Madison, in 1980; a Post-Graduate Certificate in Education from West Midlands College of Further Education (United Kingdom) and a Bachelors of Arts degree from Fourah Bay College in Sierra Leone.
He has varied human resources management experience and international development experience spanning 24 years, including consultancy services.
Chekenyere has worked at USAid in Zimbabwe; in the steelworks industry, manufacturing, banking and the milling industry in various capacities including at executive director level for nine years at National Foods Limited.
At USAid, Chekenyere worked on one of the most elaborate and far-reaching education and training programmes in Zimbabwe. As executive director and group human resources director at National Foods, Chekenyere, beside policy initiation, formulation and implementation, was involved in all aspects of change management.
For four years, has held a non-executive board director position at Agribank, chairing the human resources management sub-committee.
Source - online