News / National
'Hubby left me because of TB'
17 Apr 2018 at 16:48hrs |
Views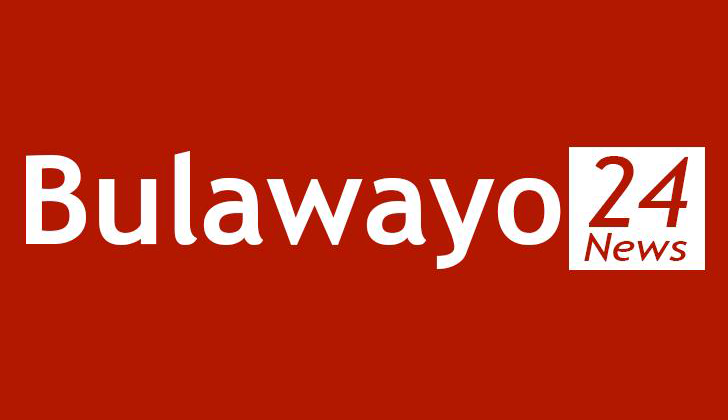 FORTY-YEAR-OLD Primrose Chigwada was diagnosed with Tuberculosis (TB) back in 2001.
Doctors could not diagnose it through sputum tests but after being screened through X-Ray it was revealed she had TB and the infection had severely affected part of her right lung.
"I was constantly sick, going to various hospitals for diagnosis but doctors failed to determine the source of my ailment," she recalls.
What followed was a long and tortuous six month course of taking 14 bitter tablets simultaneously and in some instances, there was some vomiting.
"I survived on drinking porridge made from nutritional supplements provided by the donors because I could not swallow solid food. Some of the food would make me vomit," Chigwada remembers.
Her ordeal was not just limited to the physical pain she went through during her ailment but was also combined with rejection by relatives she had looked up to during the difficult period.
Her husband sent her away insisting he could not cope with a "bewitched" wife, prematurely ending the couple's marriage of four years.
Chigwada's ailment also manifested through a frail body and she failed to take care of the couple's 18-month-old child at the time as she devoted all her energies on her recovery attempts. Her chances seemed remote at the time.
But that would not mark the end of her discrimination as she would later discover.
"My relatives dreaded me; they separated their plates and blankets with mine fearing they could also contract the disease. It was at that time that my young brother took me in and stayed with me," Chigwada says.
• SELF-DISCRIMINATION
While she could sit and ponder over the ill-treatment she received from her husband and relatives, it dawned on her that her own negative imaginations around TB also worsened her plight.
At the time, she witnessed many die of the disease.
"Some changed skin colour, hair texture and developed swollen legs coupled with mood swings and hallucinations- which were being caused by the side effects of the medication," she says.
Before being diagnosed with TB herself, Chigwada had been a caregiver to eight close family members including her mother who died of the disease in 1993.
She recalls, "During those days TB was painful; the medication was too much and the side effects were enormous; many people could not cope.
"Many stopped taking the drugs in the first few days when they started to experience side effects.
"Others suspected that they had been bewitched and sought help from prophets and traditional healers."
In her case, she stuck to her eight-month treatment course and doctors confirmed she had successfully been healed from the disease within six months.
"The treatment course was intended for eight months but I stuck to my medication no matter how painful. When I went for review after six months, the doctors confirmed that I had been healed," said Chigwada.
Chigwada says she has never suffered from the disease again, since that time.
Her interaction with TB has not entirely been in the negative as she is now a community volunteer with various non-governmental organisations.
She uses the time to visit homes of TB patients, visit local health centres to collect medicine for refill on behalf of those who will be unable to do so at the time.
Chigwada also spends time educating and encouraging both caregivers and the patients themselves to adhere to their medication as it is the only way one can win the fight against TB.
"Many people die of TB because they stop taking the medication as soon as they start experiencing side effects causing them to develop drug resistant TB which is difficult to treat," she says.
• STIGMA
International Union against Tuberculosis and Lung Disease Country Director Dr Christopher Zishiri said during this year's World TB Day commemorations, that provision of TB medicines alone for a social disease that is still highly stigmatised, was not enough to end the epidemic. Factors such as poverty and lack of knowledge impeded the fight against TB.
"There is need to interrogate to what extent catastrophic costs associated with access to TB services is undermining any efforts to end the scourge," Dr Zishiri said while urging local leaders to play their gate keeping role in anti-TB strategies.
"To our traditional and religious leaders, we count on you, to promote early health seeking behaviour and treatment adherence," he said.
Deputy Director AIDS-TB Programs in the Ministry of Health and Child Care Dr Charles Sandy says despite the many efforts being done to educate people on TB, there are still many challenges that are being faced to bridge the information gap.
"The main challenges include lack of enough funding to produce materials in adequate numbers that we may want as well as materials to be in all minority languages spoken by all rural communities of this country," Dr Sandy said.
Equally, Health and Child Care Minister David Parirenyatwa challenged traditional, religious and other community leaders to complement government efforts to end TB.
"The leadership and commitment should also increase amongst civil society advocates; health-care workers; NGOs and other development partners," he said during TB commemorations.
He added:
"In Zimbabwe, we have made great strides in combating TB; estimated TB incidence declined to 208 per 100,000 in 2016 as compared to a peak of 617 per 100,000 in 2003 and a rate of 242 per 100,000 in 2015. Out of the 28,225 cases diagnosed in 2015, 81 percent were successfully treated, and this has remained the same rate compared to 2014 versus our target of 90 percent. This is mainly due to a high proportion of 10 percent of people dying whilst on treatment."
"The country has now adopted the use of the new TB medicines and has started the roll out treatment of DR-TB using a shorter regimen to improve treatment adherence and outcomes."
Zimbabwe is among the world's 30 high burden countries for TB, TB-HIV & MDR TB and the country's TB epidemic is largely HIV-driven with a co-infection rate of 67 percent.
With support from various agencies and partners including USAID Challenge TB and Global Fund, the country has set sights towards ending the opportunistic disease by 2030 as articulated in the United Nations (UN) Strategic Development Goals and the World Health Organisation's (WHO) End TB Strategy.
According to Chigumbura experience is the greatest teacher, hence she has devoted her life to work as a voluntary educator in the fight against TB.
"These days TB should not kill people as much as it used to because there has been a lot of developments on the medication and treatment."
"No matter how painful, the TB battle can only be won through adherence to medication," she said.
Source - hmetro