News / National
Zimbabwe to stop exports of raw mineral as Mnangagwa commissions smelting plant
17 May 2019 at 06:18hrs |
Views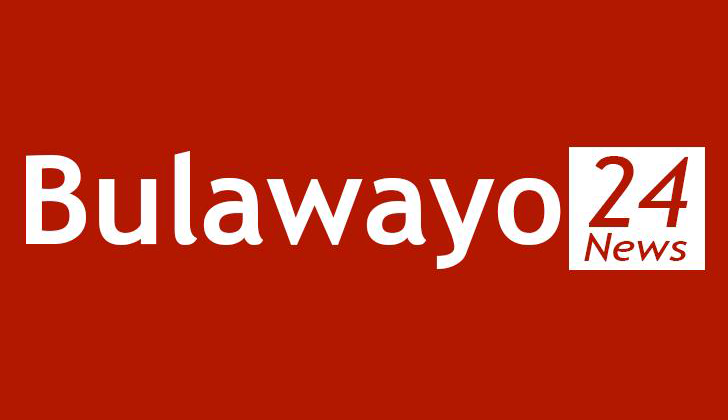 PRESIDENT Mnangagwa said yesterday that Government will, going forward, stop exports of raw minerals in pursuit of increased value addition and beneficiation.
Addressing thousands of people who gathered to witness the commissioning of the $62 million Unki Mines smelting plant in Shurugwi, President Mnangagwa said mining companies should work towards increased value addition and beneficiation so that in future no minerals are exported raw.
President Mnangagwa described the commissioning of the Unki Mines smelting plant as a milestone achievement not only for the Anglo American subsidiary but for the nation as a whole.
"I am happy that with regards to platinum we have taken the required steps. With regards to diamonds we still export 90 percent of our diamonds unprocessed. This should stop as we go forward. We must value-add our diamonds. The same goes for all the other minerals like chrome," said President Mnangagwa.
He said the country was exporting raw chrome and Government wants those mining chrome to also work on value addition and beneficiation so that the country realises more from its minerals resources.
In the context of the drive towards a middle-income status by 2030, Mnangagwa said the new investment by Unki was expected to go a long way in transforming the country's mining industry in line with Government objectives as espoused in the Transitional Stabilisation Programme (TSP), a short term economic blueprint.
He said the state-of-the-art smelter will further accelerate local beneficiation and value addition of platinum group of metals, which will help increase foreign currency inflows through exports of processed high value mineral products.
"Investments such as this go a long way in facilitating the modernisation and industrialisation agenda as our country progresses towards becoming a middle-income economy by 2030. I therefore heartily congratulate Anglo American Limited for this achievement," said President Mnangwa.
Zimbabwe is home to a huge mineral resource base besides PGMs, which include gold, diamonds, chrome, lithium, diamonds, coal bed methane gas, among others.
President Mnangagwa urged companies to take advantage of Zimbabwe's vast investment opportunities as a result of its abundant natural resources that include minerals.
He said the mining sector should count on his Government's continued support to accelerate construction of more smelting and refinery plants in the country. Given adequate support, he said, Zimbabwe has the capacity to supply the world with some of the world's most sought after metals for various industrial purposes.
President Mnangagwa reminded the gathering how last week, during an international chromium indaba in Victoria Falls, he had opportunity to interface with the high-level delegates from the entire globe and enticed them to tap into the potential Zimbabwe has. He said potential investors should leverage on the fact that Zimbabwe is one of the countries with largest mineral deposits in the world.
"Our problem is not what we have but to try to find out what we don't have. I commend Anglo American Limited through Unki Mines for their investment in this PGM smelting plant. This demonstrates their continued confidence in our country's investment climate," said Mnangagwa.
"I exhort other companies in other sectors of the economy to emulate this achievement by Anglo American."
President Mnangwagwa said the new administration was determined to increase Zimbabwe's visibility on the global economy and ensuring the country was among the leading producers of platinum in the world.
"The commissioning of this plant will enhance our efforts to beneficiate and value add our minerals. In addition, the impact of this plant will go beyond mineral extraction and processing, extending to many other sectors such as transport, equipment manufacturing, geological services, educational research, among others," he said.
"I am confident that this plant will increase your production and set your firm on a new growth trajectory. We look forward to you breaking new grounds in our quest to fully exploit this mineral resource. My Government remains ready to support all your operations."
President Mnangagwa commended corporate social responsibility programmes undertaken by Unki Mine, which has built a modern primary school for its employees' children and built houses for workers among other projects.
"I am proud to have a school of this standard. I have not visited the houses but I am seeing them. What is needed further is to ensure the residents of these houses receive clean water and electricity," said the President amid applause.
He urged residents to keep their environment clean and reminded them that the first Friday of every month is National Cleaning Day.
President Mnangagwa also said he was impressed by the fact that the modern production infrastructure at Unki was built and is being maintained by local experts and challenged training institutions to train more to meet the qualified personnel needs of the economy.
"Nothing comes for free. All the good we want should come from our own hard work," he said.
Earlier President Mnangagwa toured the mega smelting facility. He was accompanied by Cabinet ministers Winston Chitando (mines), Owen Ncube (state security), Larry Mavima (Midlands Provincial Affairs), South African Ambassador to Zimbabwe Mphakama Mbete, Deputy Chief Secretary to President and Cabinet, George Charamba, Anglo American executives, senior Government officials and traditional leaders.
Source - the herald