Opinion / Columnist
Mbofana, stop being coy, what 'large number' we need to win since 73% was not good enough
02 Oct 2017 at 18:36hrs |
Views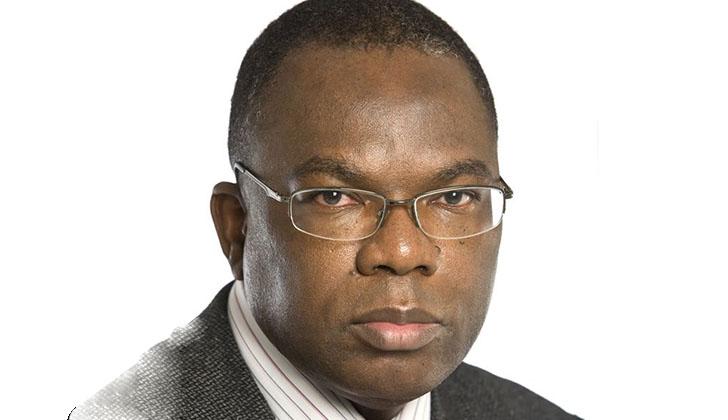 When I was a student, I was an activity member of this political group. I soon resigned because the group was stuck on one subject; what languages should be used during the discussions. The group had members from different tribes in Zimbabwe and many, like me, could not speak and understand more than one local language. We all could speak and understand English.
So, after many hours of heated debate, it was agreed that individuals will be free to speak in English or any local Zimbabwe language. If they chose the latter, they will be asked to translate into the other language(s) including English for the benefit of all. It was practical to just use English and so many did.
"Sayi tichishandisa rurimi rwava dzanyiriri!" (Why are we speaking in English, the oppressor's language!) Dambudzo or Simukai would interrupt open the debate on the subject for the umpteenth time! The two hated everything about the whites they had their first, Christian, names changed and took it as an insult to be called by their old names. They spoke Shona and no other local language but they would rather someone spoke to them in any of the other Zimbabwe local languages, and not understand a thing, than spoken to in English!
After a couple of these rude interruption I and many others stopped attending the group meetings. All the group ever talked about, if Dambudzo and/or Simukai were there, was what language should be used. Zimbabwe, as a newly independent country, had many teething problems not least of which was what kind of political system of government the nation should follow – the Eastern block one-party dictatorship or the Western block democracy. With dunderheads like Dambudzo trivia trumped substance!
History has the habit of repeating itself; today Zimbabwe is stuck in another rut, we cannot decide whether to make a firm stand and demand the implementation of the democratic reforms before holding next year's elections or go ahead and have the elections. This time the Dambudzo dunderheads are at it again, they are dismissing the factual realities on the ground proving it is futile to contest the elections without reforms.
"Let us register in our large numbers, so that 2018 goes down in history as when Zimbabweans finally broke free," argue the modern-day Dambudzo, Tendai Ruben Mbofana.
In the March 2008 vote, Tsvangirai polled 73%, according to President Mugabe's own inadvertent admission. The tyrant order ZEC to recount the vote. After six weeks of cooking up the figures, ZEC had to tamper with the vote count of every polling station right across the country and hence the reason for the delay, Tsvangirai's vote was whittled down to 47% - enough to force the run-off.
If 73% is not a "large number" to guarantee a win then please tell us what this magical large number is that ZEC cannot whittle down.
Considering that Zanu PF itself has devised ways of multiplying its own vote by having party youths bussed from one polling station to the next casting multiple votes, frogmarching rural voters to vote for the party, etc. It is obvious the opposition will be very luck to repeat another 73%!
"We need to stand very firmly next year and reject suffering and poverty through our choices in the ballot box," you say.
"What was accomplished by the bullet cannot be undone by the ballot," boasted President Mugabe in the June 2008 run-off. He was barking instructions to his party youths and war veterans backed by detachments from the Army, Police and CIO to destroy property, harass, beat, rape and murder innocent people in his infamous operation "Mavhotera papi" (Whom did you vote for). He got his wish as reverse the 27% defeat in the March vote to register a landslide 84% victory.
Over 500 people were murder that year! And in 37 years of Zanu PF tyrannical rule, over 30 000 innocent people have been murdered to establish and retain the de facto one party dictatorship.
After the 2008 elections there can be no argument that Zanu PF can ever be defeated in any elections in which the party has carte blanche powers to rig the vote using violence or more subtle ways such as cooking up the vote count to suit its no-regime-change mantra. It is foolhardy to keep contesting flawed and illegal elections knowing from the word go the process is rigged.
"If you go into elections next month, you are going to lose; the elections are done!" SADC leaders warned Tsvangirai and company at the June 2013 SADC summit, according to Dr Ibbo Mandaza who was there. With no reforms in place to stop Zanu PF rigging the vote; SADC leaders were stating the obvious.
Zanu PF flatly refused to release a verifiable voters' roll for the 2013 elections although this is a legal requirement because the roll was the smoking gun to many of its vote rigging dirty tricks. The party is not going to release a verifiable voters' roll for next year's elections either. The regime has delayed voter registration and it is proceeding at a snail and chaotic pace. There is no way anyone even with the best will in the world will produce a verifiable roll now; Zanu PF has no desire to do so.
"If you go into elections next year, you are going to lose; the elections are done!" to paraphrase SADC leaders' warning.
David Coltart, MDC Minister of education in the GNU, has admitted the reason why MDC disregarded SADC leaders' warning not to contest the flawed July 2013 elections was greed.
"The worst aspect for me about the failure to agree a coalition was that both MDCs couldn't now do the obvious – withdraw from the elections," explained Senator Coltart.
"The electoral process was so flawed, so illegal, that the only logical step was to withdraw, which would compel SADC to hold Zanu PF to account. But such was the distrust between the MDC-T and MDC-N that neither could withdraw for fear that the other would remain in the elections, winning seats and giving the process credibility."
So, both Zanu PF and the greedy opposition politicians are desperate to see the flawed and illegal elections next year go ahead because they each have something to gain. It is the ordinary Zimbabweans who will have everything to lose from another rigged election as it will spell no political and economic change. It is the ordinary people who must stand firm and demand the implementation of the reforms BEFORE elections.
President Mugabe imposed his de facto one-party dictatorship and a lot of other evil things on the nation with very little or no resistance from the people of Zimbabwe because we allowed dunderheads amongst us to talk endlessly about trivial matters at the expense of the real important matters. The debate on whether to contest flawed and illegal elections is still raging on only because we have once again allowed the insane dunderheads to impose their blinked perception on us all!
There is no excuse for taking part in an election process one already knows is being rigged! If polling 73% of the vote cannot guarantee victory then we clearly need to change those tasked to count the votes before we hold another election!
Source - Wilbert Mukori
All articles and letters published on Bulawayo24 have been independently written by members of Bulawayo24's community. The views of users published on Bulawayo24 are therefore their own and do not necessarily represent the views of Bulawayo24. Bulawayo24 editors also reserve the right to edit or delete any and all comments received.