Opinion / Columnist
Diaspora outraged by police shootings in Harare
07 Mar 2018 at 16:20hrs |
Views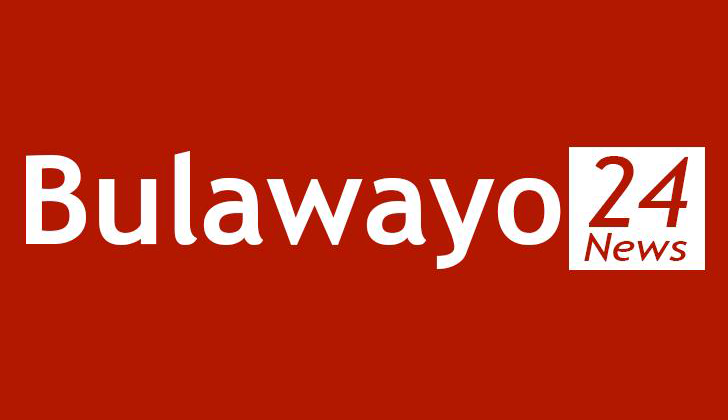 Police killings in Harare has attracted criticism from many human rights groups including the U.K. based Zimbabwe Human Rights Organisation and Restoration of Human Rights Zimbabwe who jointly organised today's protest at the Zimbabwe Embassy.
Other organisations included MaZimbabweYesWeCan, Women Of Justice Arise (WOJA), MDC, and ZAPU.
The protesters gathered outside the Zimbabwe Embassy demanding the arrest and punishment of the police officer(s) who killed civilians on Thursday - 22 February 2018 - They are further demanding an end to police brutality and the militarisation of state institutions. Other demands include the return of missing people who have been taken into custody.
The shooting came as a result of skirmishes caused by the ban imposed on commuter omnibuses from the Harare Central Business District.
The shootings incident sparked public outrage that saw members of the public descend on the Harare Central police station demanding the arrest of the police officer(s) involved in the senseless act.
The diaspora protesters called on the authorities to carry out a credible investigation into the shootings and bring the culprit(s) to justice. No police officer has yet been arrested in connection with the killings. Reports of Human rights violations by security forces in Zimbabwe are common, while officers are rarely held accountable for their actions .
Demonstrators also chanted, "Justice now," as they marched towards the Embassy to submit the petition. The Embassy staff called in the London Metropolitan Police who sent in 2 vehicles and 2 motorbikes and arrived in a space of 10 minutes. They urged the demonstrators to say outside the Embassy. No one was arrested.
"We are here at the Embassy because Police brutality has become endemic, it is slowly becoming part of the Zimbabwean culture". Said Philip Mahlahla, one of the vigil coordinators.
Although the Zimbabwe Republic Police has an internal investigations department that is responsible for investigating complaints against the police -there is no threat of a civil suit - the most likely outcome of a case against the police is no outcome at all.
It has been contended that police investigatory procedure are fraught with bias against anti-police testimony while police Officers are reluctant to testify against their peers.
Police misconduct is often met with impunity. The ZRP has failed to put in place credible grievance and investigatory procedures that do not expose complainants to retaliation or victimisation therefore an independent inquiry is needed.
This continues to undermine the morale and public trust in ZRP officers. Whereas in other countries people fear criminals and thugs, Zimbabweans fear the police and soldiers. The security forces are more an instrument for Zanu Pf to coerce.
The ZRP is responsible for crime prevention, property protection, law enforcement, assisting in emergency situations and state security. Out of these they emerge repressive, punitive, militaristic, centralised and Zanu Pf controlled. The ZRP seem to prioritise public order maintenance and prevention of crime comes second. The fundamental duties of a police force have long eroded.
Lack of resources, politicisation, poor conditions of service, and corruption are all as a result of Zanu-Pf's poor governance. Human rights organisations have found that there are no proper internal police mechanisms for investigating cases of police and that incidents of torture and excessive use of force are rarely investigated.
"One of the anti-corruption commission's job is to investigate abuse of power but there is no hope in this toothless bulldog whose members have been appointed on the basis of patronage" said ZHRO Chairperson, Chipochedenga Parirenyatwa.
George Shambela, Philip Mahlahla, Rufaro Zondesa and Barbara Kachidza and Namatirai Nzira officially presented the petition to the Embassy staffs.
Those who signed the petition included: Namatirai Angela Sithole, George Shambela, Philip J Mahlahla, John Burke, Rashiwe Bayisayi, Chipochedenga Parirenyatwa, Sarah Bayisayi, Rufaro Zondesa, Roseline Mukucha, Zondiwe Gumede, Kingstone Jambawo, Silvanos Mudzvova, Farai Nhakaniso, Memory Chinake, Salome Nkiwane, Sindile Patience Ncube, Ebson Chigwedere, Barbara Kachidza, Susan Chiwenga, Junior Madzimure, Shiellah Mushunje, Sibongile Bvungidzire, Nunurai Machakaire, Nehemiah Musonza, Peter Sidindi, Memory Chinake, Pride Stuart Nyandoro, Gibson Mberi, Musawenkosi Dladla, Nancy Mukurira.
Source - Kingstone Jambawo
All articles and letters published on Bulawayo24 have been independently written by members of Bulawayo24's community. The views of users published on Bulawayo24 are therefore their own and do not necessarily represent the views of Bulawayo24. Bulawayo24 editors also reserve the right to edit or delete any and all comments received.