Opinion / Columnist
Petals of bloody betrayal: Deal with Mugabe
01 Apr 2018 at 07:48hrs |
Views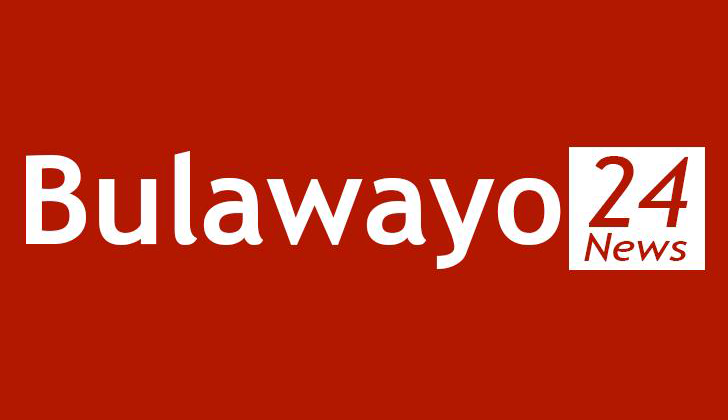 In Petals of Blood, the 1977 novel published by Ngugi Wa Thiong'o, three central themes - corruption, capitalism and land, weave a web of unbearably harsh betrayal and stifling neediness upon a small group of villagers in the small, pastoral village of Ilmorog, who find the much celebrated African Uhuru, in the postcolonial dispensation, an elusive and excessively dreadful reality wrought with social violence.
Conscious of the need for social and economic change, Petals of Bloods wonderfully exposes the punishing paucity of restrictive emancipation and endless continuation of repressive rule and denial of basic financial guarantees under postcolonial rulers.
Betrayal is always bloody throughout Africa and death crushes everyday dreams with remorseless energy and pinpoint accuracy: at least 846 Egyptians died during protests calling for the removal of Hosni Mubarak in 2011; approximately 1 500 people died during postelection violence in Kenya; and over 50 demonstrators died in anti-Joseph Kabila marches held throughout the DR Congo in 2017.
While African betrayal is harsh and grotesque, accountability is disturbingly rare: very few African leaders have actually stood trial for crimes against humanity, corruption and abuse of office; and this injustice remains the bane of African politics.
This is why Zimbabwe must avoid walking into the danger looming on the horizon, and deal with Gushungo right now. His latest public rant represents the wrath of a man who feels vitalised by extensive political inaction over an uncertain legacy.
While it might appear easier to let him be, and move on, Gushungo, like our troubled past, is the all-important key to the future. And don't let his old age fool you: Gushungo understands Ngwena and the unfolding and potentially disastrous, political situation well; plus, he is feeling the sharp pangs of painstaking heartache and betrayal, and itching for sweet revenge.
But, if everything follows the underhand plan devised in November, Ngwena will win the election, and hopefully, lure billions of dollars in foreign direct investment through newfound legitimacy.
And, all the while, General Constantine Chiwenga (ret), General Valerio Sibanda and Air Marshal Perence Shiri (rtd) and General Sibusiso Moyo (ret), will be set for increased responsibility in civilian affairs, while the authoritarian rule Gushungo introduced, lives on, fully undisturbed.
This is why Gushungo, our Blue Roof socialist and institutional symbol of black, African repression should be dealt with. This is why Gushungo, the unapproachable, legendary African hero and obsessive soul of tribal politics, must be dealt with, and quickly dispensed with, forever.
With each passing day and fresh development with which Gushungo and his ensemble of unknown supporters work to overwhelm the current regime at the polls, while Ngwena conversely plots to present a principled and youthful appearance to an undoubtedly awkward and decayed electoral proposition, Zimbabwe has been slowly nearing the tenuous situation that precipitated the latest round of Kenyan electoral woes.
If Nelson Chamisa were to win the presidential vote in the harmonised elections, a certain Brigadier-General George Chiweshe (ret), the Judge President of the High Court - and the highly educated man who ruled that the November 15 revolt was an acceptable and constitutional excursion - can reverse any potential win on appeal.
And were Ngwena to somehow win a five-year mandate, Chamisa could cry foul, and promptly express immense displeasure with the electoral process, and that unexceptional development would aggravate an already serious economic crisis.
So dealing with Gushungo requires unequivocal respect for the law and legal processes and making the difficult choice between constitutionalism and benevolent authoritarianism and ceaselessly endorsing sacred cows.
Navigating beyond Gushungo could mean concluding an unwritten power-sharing agreement that stipulates how the presidency should alternate between our northern and southern regions after every two five-year terms. That way, everyone can become president, regardless of how big or small his or her tribe is.
Dealing with Gushungo will require serious consideration on whether an election should be held under the stewardship of weak, ineffectual institutions like the ZBC, ZEC, ZRP and ZNA.
Taming Gushungo requires establishing a massive list of preconditions that will force Ngwena to come to terms with real change. This should include whittling down presidential powers and apportioning parliament with supplementary responsibilities, especially where the selection of senior civil servants is concerned.
Saying goodbye to Gushungo might require substituting a constituency based parliamentary system, which promotes tribal affiliations, with a non-constituency order which promotes cross regional unity and widespread allegiance to national causes.
Dealing with Gushungo could include banning party youth leagues and women's leagues because save for empty sloganeering, ululating, dancing unendingly and unleashing violence on people, such leagues do more harm than good for society.
Moving past Gushungo could require serious examination of how land reform was conducted and redistributing the land on an impartial basis right from scratch, and without favour and fear of powerful individuals or connected families.
Letting go of Gushungo could include setting an uncompromising precedent in how government prosecutors deal with allegations of corruption and allegations of violence and human rights abuses in the highest echelons of power.
If South Africa can charge former president Jacob Zuma over allegations of corruption, money laundering and racketeering, Zimbabwe can follow suit and arraign Gushungo - and his longtime lieutenants - if need be, and consequently, asphyxiate the blood-stained, ubiquitous storms of betrayal that have rained down on us for years.
As Nyakinua states in Petals of Blood, before angry and dejected villagers decide to challenge corrupt authorities in Nairobi, "I think we should go. It is our turn to make things happen. There was a time when things happened the way we in Ilmorog wanted them to happen. We had power over the movement of our limbs. We made up our own words and sang them and we danced to them. But there came a time when this power was taken from us.... We must surround the city and demand back our share".
Likewise, we, the people, must wrestle control of our future and dance to our own democratic and economically viable song.
Because, as things stand, who can prevent an exasperated clique of ZNA generals from targeting and removing the criminals around President Emmerson Mnangagwa à la Gushungo, and circumventing democracy, if need be, once again?
Source - Tafi Mhaka
All articles and letters published on Bulawayo24 have been independently written by members of Bulawayo24's community. The views of users published on Bulawayo24 are therefore their own and do not necessarily represent the views of Bulawayo24. Bulawayo24 editors also reserve the right to edit or delete any and all comments received.