Opinion / Columnist
No resignation for Chigumba: Zim Men in Public Offices have small houses and several children out of wedlock!
20 Jul 2018 at 19:10hrs |
Views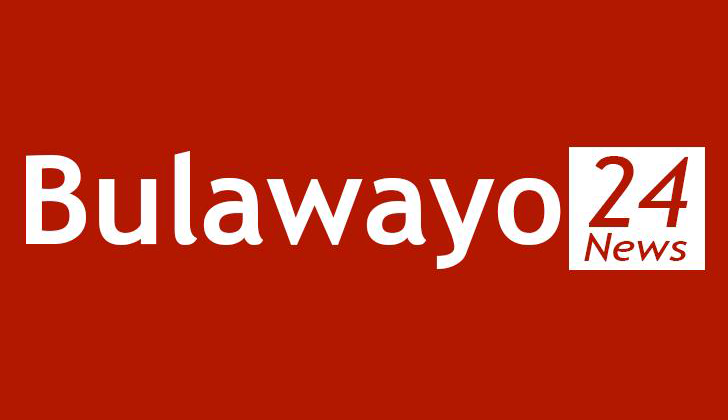 Dear Honourable Justice Chigumba,
I should write you this letter urgently: the message is urgent Meme Chigumba. I am sure you will find time despite your busy schedules. I know too that the pressure of work in your office, just 9 days ahead of harmonized elections is business like no other. I will then make my letter as short as possible.
I am deeply concerned about this sexual harassment you are subjected to right now dear Meme Chigumba. Curiously this exercising of masculine and crude power against you is done by those very people we always held in high esteem. One of them is Edmund Kudzai. All this unauthorised intrusion in your private life is to intimidate you, humiliate you because you are a woman who is occupying one of the highest posts in the land. You have to be put into "your place" you are supposed to be ashamed and be shamed; crushed and be reduced to a silhouetted persona. Sexual harassment is experienced by women in high position: men do not want this high profile professional appearing to be challenging men folk. Men want women in "their places:" the "kitchen, living and the other ROOM" said Buhari from Nigeria. This is not an isolated mentality!
Who authorized Edmund Kudzai to disclose private events, private facts (if they are true at all) about you? Is he trying to create a false light in exposing you private, very private life? Does he sincerely hope you will resign by portraying you in a false light, discrediting you? We are saying please never resign dear Meme Chigumba. Your position is powerful and could be of assistance to many women in the country. Do not get intimidated by those sex accusations. We have to get used to these people with very low esteem, who are contemptible and dissolute to women.
One wonders why it is not done to men equally, but it's done constantly and unendingly to women. Amai Mujuru was baptized the same, Sis Thokozani was baptized the same, Advocate Majome was told to go back to the reserve and be a goat herder…it goes on. That private life dear Meme Chigumba is yours and yours alone. We do not need or want
to know your private at all. We shall be proud if you run that institution competently. This is my demand from you and surely never to know the nitty gritty about your intimate and private life. I too have my own private life and I would hate it if one poked his/her nose on it. It is for this reason that I think you deserve our respect. We shall stand by you and make sure your dignity remains intact.
We are informed by the former Minister Jonathan Moyo that President Mnangagwa has 41 children: (if that is true, we don't know, we believe it because they were friends, remember Tsholotsho Declaration!) Who told President Mnangagwa on the day of inauguration in November 2017, never to take the oath of President because he is morally unworthy of office? And who is telling him to resign and never go for election because his morals are questionable? Why is it that it's only women who have to go through this moral scrutiny and blackmail, not men equally?
When Mugabe's wife Sally was critically ill at the State House, Former President Mugabe had a secret relationship that resulted in reproduction: Bona was born out of wedlock. Mugabe sired a love child with Grace when Sally was terminally ill in the same home: the State House. Where are those beautiful Zimbabwean morals that questioned as such? Who told, forced, ridiculed, and scrutinized Mugabe's morals of having a secret relationship behind the back of his wife, Sally.
Why did this society with such high morals not stand up against Mugabe and force him to resign because he has shamed our society by his secret love-nesting's with Grace inside the State House? Why decent morals are only applicable in relation to women sexual lives and men's sexual behavior is wholly unchecked? How many men in public and private offices here in Zimbabwe have several women and small houses that continue to sire several children born out of wedlock?
Can Edmund Kudzai start to write and shame them men in the same way? President Mnangagwa must be the first, we are told has 41 children. (How many women and mothers?) Mr. Kudzai must do the same with President Mnangagwa must resign from his position as aspiring president. Why is Edmund Kudzai not asking for Mnangagwa to step down; is he scared stiff of him? Yes he is scared stiff of President Mnangagwa because he is a man. We ask those men especially Edmund Kudzai to go and take a bath, his armpits equally smelly like most men in Zimbabwe. How many small houses does Mr. Edmund Kudzai have: some Ben10 physical appearance, I am sure he has a small house too?
Please, Justice Chigumba never entertains resigning at all, you will have weakened the position of all of us women in the land. We have very few women in public institutions; we cannot afford to be blackmailed by Edmund Kudzai. If you concede to blackmail, we shall then ask ourselves who is next. We want you up there: you are a high flyer professional woman, this is what we want as women: and this is what men fear, they do not want a female in that position. For the sake of the women in this great country please stay there, stay put. We say no to blackmail! That is serious blackmail that may need legal action. I would advise you to ignore it and you put your positive energy on pending issues regarding your ZEC office.
Please solve those serious ZEC issues in your department alone because we cannot assist anyhow. We are up in arms against those that want to see you leave the office; your dignity is in disrepute and we are deeply concerned as women. What we are fighting for is your dignity that should never be tampered with by anybody. As a woman and mother and sister of this great land your dignity should remain intact. Please stay firm; never give in to petty and below the belt accusations and objectification of you and all other women in the land.
Yours Sincerely
Nomazulu Thata
Source - Nomazulu Thata
All articles and letters published on Bulawayo24 have been independently written by members of Bulawayo24's community. The views of users published on Bulawayo24 are therefore their own and do not necessarily represent the views of Bulawayo24. Bulawayo24 editors also reserve the right to edit or delete any and all comments received.