Opinion / Columnist
Elections were NOT free and so US sanctions a back - but so too is the brainwashing
12 Aug 2018 at 06:43hrs |
Views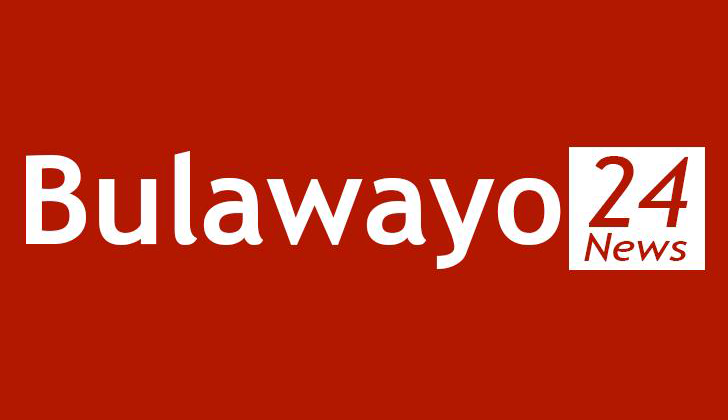 People like Hloniphani Ncube have been thoroughly brainwashed by Zanu PF propaganda and misinformation into believing that sanctions are the root cause of Zimbabwe's economic meltdown. This is nonsense.

"The United States have intensified the sanctions which they claim they are targeting the government in particular with reference to their conduct of elections. Whilst this may appear to be good news in particular if they were going to affect Mnangagwa and the junta, it is however public knowledge that the sanctions will increase unemployment rate which is at 95 percent as we speak, liquidity crunch, the health sector which is at its knees, political killings and all sorts of negativity that ZANU PF embraces," said Ncube.
The root causes of Zimbabwe economic meltdown are gross mismanagement and rampant corruption. During the GNU years when just the presence of MDC leaders in government did force so reversal of some of the more obnoxious policies the country's economy went from negative growth rate to +ve 12%.
It is now 8 eights since last November's military coup and the junta launched its "Zimbabwe is open for business!" campaign. The flood of foreign investors the regime was confident was coming never materialized because investors are a shrewd lot who are not easily fooled. They did not take the junta's word that Zimbabwe had shed off its pariah state status with the removal of Robert Mugabe, they wanted to see evidence of that on the ground.
By failing to hold free, fair and credible elections the junta has just confirmed Zimbabwe is still a pariah state ruled by vote-rigging thugs. Investors and lenders do not do business with thugs, period!
The IMF, WB and other leading financial institutions stopped lending money to Zimbabwe in 2000, long before the American government imposed its sanctions of Harare in 2002, because the Zanu PF government was failing to service its existing loans. The Chinese government step in and granted Harare loans but after a few years it too stopped for exactly the same reasons – Harare was a bad debtor who borrows but does not repaid his debts!
The Genesis of Zimbabwe's economic troubles date back to soon after independence when Zanu PF's pursued its misplace socialist policies and reckless spending. The situation was made worse by the criminal waste of human and material resources through corrupt. In 2016 the then President Mugabe admitted the country had lost $15 billions of diamond revenue through corruption.
The American government has just confirmed that last month's elections in Zimbabwe were NOT free, fair and credible and therefore its sanctions against this Zanu PF regime will stay. Of course, the elections were not free and fair and so retaining the sanctions is a logical step.
There is no doubt that the Zanu PF regime propaganda machine will go into overdrive in blame the sanctions for the lack of foreign investment and economic recovery. The people of Zimbabwe must not fall for the same Zanu PF hogwash, they must ask:
1) The Zanu PF apologists to state in no uncertain terms that these elections were free, fair and credible. (Even the most foolish of Zanu PF's supporters have failed to see how elections can ever be considered free, fair and credible when ZEC failed to produce a verified voters' roll, especially when at least 10 polling stations had over 100% voter turnout with one recording over 200%.) If the elections were not free and fair then the Americans were right to renew the sanctions since sanctions were to remain if elections were not free and fair.
2) Ask if President Mnangagwa has kept his promise to end corruption? It is now 8 months since the November coup and yet no one has been arrested in connection with the wholesale looting in Marange and not even one dollar recovered. The looting has continued since Mugabe's admission because, a year later, the Minister of Finance admitted that government was still getting 1/6 of expected revenue.
What hope is there for any meaningful economic recover if the country continues to haemorrhage $15 billion particularly one with a GPD of $10 billion like Zimbabwe?
Zimbabwe's economic recovery will depend on two related issue; first, the Zimbabwe government addressing the country's own underlying problems of mismanagement and corruptions. Second, restore lender and investor confidence that Zimbabwe is now a stable and democratic nation, holding free and fair elections will go a long way in doing this.
Lifting the West imposed sanctions without addressing the two above will bring about no meaningful economic recovery. The EU lifted its sanctions on everyone in Zimbabwe except for one or two years ago and the economic meltdown continued.
Reinstating the targeted sanctions will help focus the nation and the junta regime in Harare's mind on the need to hold free, fair and credible elections. Zimbabwe is not getting out of the economic and political hell-on-earth the country is stuck in without holding free and fair elections because only by holding free and fair elections can we be certain of getting a competent and accountable government.
All articles and letters published on Bulawayo24 have been independently written by members of Bulawayo24's community. The views of users published on Bulawayo24 are therefore their own and do not necessarily represent the views of Bulawayo24. Bulawayo24 editors also reserve the right to edit or delete any and all comments received.