Opinion / Columnist
Zimbabwe how long?
04 Feb 2019 at 07:37hrs |
Views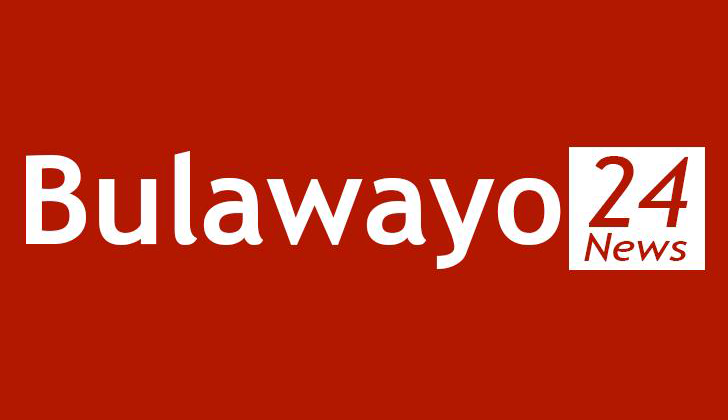 It goes without saying...
Africa has economic, constitutional, political struggles that appear endlessly to come out of the depressed conditions her leadership is taking her through. African citizens are stigmatized and numb, while many African nations go without elections but go through a repeatedly rigging process that has become an obvious act of tyrannical behaviour. The recent case when Congo has won both a political and constitutional victory goes without saying to illustrate the fact of the strain it imposed on genuine leadership that their life can actually waste away immediately on gaining victory.There is marked difference in defending our sovereignty than defending self preserving system building individual empire ship of monopoly to power, economic possessions through corruption and unfair employment of military through bribery and manipulation.
The question need be asked. What is the price of a true struggle on the African continent and why?
The answer is not easy coming by. The struggle in Africa is both military and emotional. Military is representative of abortion to democracy and victory to corruption, vanity and avarice. Strange that this has cost more lives in Africa considering it is resistance by political decay to succumb to the voice of the people. It begins with an unclear narration of why we embark on a war of liberation. It goes without saying that the top crop of Zimbabwe liberation movements, or any other liberation movement post 1960s, and all her internal fractures and subsequent deaths got rid of emotionally reliable soldiers who had mastered the need for the struggle during the struggle or just prior to its conclusion. Ironically life sometimes gives a negative result to a positive outcome from individuals who gave all as a sacrificial omen. What could take the life of young men, for example in corrupt system of ZANU, such as the caliber of Walter Mzvimbi, among many others other it must be said, than the choking from the rewards of undeserved crime in bleeding a nation and her citizens using the mighty of gun powder than the ballot box? Zimbabweans need now calibrate the struggle course than count its cost.
Let's review the emotional side of any struggle and link it to the rule of law, constitutionalism, the thrive and the ascent to the separation of power as pillars of good governance. In fact the costs in investing on emotional intelligence to build an accountable system of democracy is much higher, unbeknown to many politicians both dead and living: Purely from a thinking and building process to attain a sustenance of stability in any organization. People believe guns bring liberation when in fact they spread cancer of unruly behaviour since any thug can cause havoc when in possession of arms. Liberation begins in the mind beginning with the process, vision, and the practice of a discipline to walking through along side gun bullet from idiots who have nothing to offer but vanity and avarice for both self preservation and aggrandizement. It is the pain to the maturation of ideals as clearly exemplified in the case of Abraham Lincoln the man who suffered numerous defeats but never let down the vision until after victory once more when he wrote one of the creed to the monuments of liberation struggles: "That all men are created equal in the presence of God." The emotional intelligence struggle builds a better framework to accommodate democratic processes because it believes that victory and losing are the same if democracy has to rise beyond the peg of individuals. Those who contest in elections and loose fairly and accept defeat are as magnanimous and victorious as those who when they ascent to victory and will accept a vote of no confidence from the electorate if it comes by during their term of governance. It goes without saying that vote of no confidence and admission of defeat is an affront of dictatorship on the continent and not a creed of honesty and integrity by which good governance has come to accept as part to tenets of democracy.
It goes without saying that Africa has traumatized her citizens more than the colonial legacy subsequently when we watch the pain experienced by Congo people moaning for their president who has just gone through a stroke experience on Inauguration Day for the change of government, it should signal to us that as a people of Africa we have no faith in a system but in individuals. Sad reality we are harvesting as result of many years of oppressive dictatorship contributing nothing but tyranny and terror to its citizens by tyrants who are pousing as progressives in the eyes of the world. Congo has crossed the puzzled line because opposition has constitutionally warn the elections but the nebulous yet critical word "succession" rarely relied on on the African continent, not at least for now, throws the nation into moaning as to what next as the feel, smell and hear gun fire power of yesterday blasts tearing the lives of loved ones away into piles like wood. It's painful it deserves a nation crying. Africa is the modern civilization puzzle meant to have received raw deal of education without sufficient experience through and during the colonial days and now suffering from both lack of experience and the resurrection of backlashes of racism in forms of internalized racism spitting hate against the same more than to one who introduced racism. Because to overcome this puzzle calls for emotional intelligence and remember it takes fortitude and resilience to learn while practicing, some will find it easier to use force than patiently carry through stages of maturation through a process.
It's painful to watch Africa desperately being shortchanged through mainly lack of self respecting leaders who believe in others and who know sacrifice is not an award to be claimed as a life ownership to power, position and abuse of humanity. Typically what we witness in Zimbabwe today with a staged managed hoodwinking of the world into accepting fake and rigged results as a claim of Zanu popularity in leadership when the opposite is true. It goes without saying that those who had vision and drive the liberation process of Zimbabwe died just prior to the new era of independence. For fifty years ZANU has dismally failed the people, abused them, faked victory by rigging elections and kept sustenance of the same using corruption to oil the machinery. ZANU deserves a hearing at the ICC for crimes on humanity and we will give evidence if ICC has room for a million witnesses.
It goes without saying that people of African Descent owe their allegiance to the true liberation of Africa. Diaspora has an inalienable right to lobby for systematic democratic process starting with a watch dog for electoral transparency for the African elections in order to disinvest sitting governments from self preservation interests which have triggered and sustained poor governance on the continent thus this far.
Africa, Africa my motherland for how long do we have to watch tyrants outrightly play with lives of citizens and plundering the riches of a continent with such a rich heritage both in culture and civilization? Arise African citizens arise nations of Africa arise Zimbabwe!
Manyevere M Andrew
Canada
Source - Manyevere M Andrew
All articles and letters published on Bulawayo24 have been independently written by members of Bulawayo24's community. The views of users published on Bulawayo24 are therefore their own and do not necessarily represent the views of Bulawayo24. Bulawayo24 editors also reserve the right to edit or delete any and all comments received.