Opinion / Columnist
'Church must remain the salt of our nation' - Mnangagwa's address
09 Feb 2019 at 07:03hrs |
Views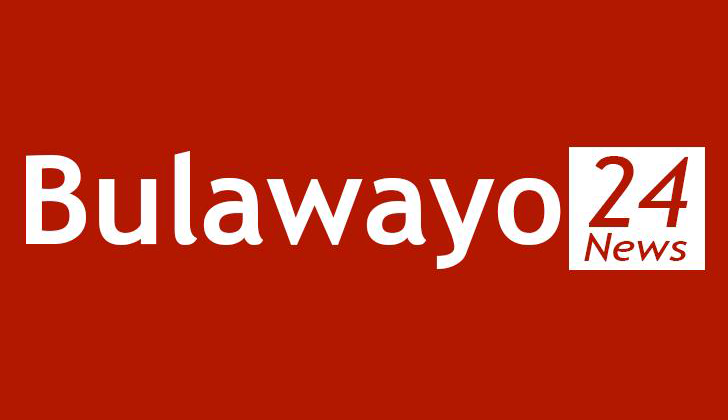 Address by His Excellency, the President and Commander-in-Chief of the Zimbabwe Defence Forces, E. D. Mnangagwa,at the National Breakfast Prayer, Harare, 7th February, 2019
Director of Ceremonies;
Minister of Home Affairs and Cultural Heritage, Hon. C.N. Mathema;
President of Zimbabwe Council of Churches, Bishop L. Khanye;
Other Church Representatives here present;
Senior Government Officials;
Distinguished Guests;
Ladies and Gentlemen;
It is my singular honour and privilege to be with you at this timely breakfast prayer for our nation, even as the Bible exhorts us in Thessalonians 5 verse 17 to pray without ceasing. Constant interactions and prayer of this nature are positive and will help foster continued dialogue between Government, the church and all stakeholders. Such platforms under this anointing also help in uniting us as one people towards a common vision and shared national destiny.
You will realise that congregants of the church are the same players and participants in the political sphere. There is therefore convergence between Government's advocacy for peace, love, unity, patriotism and the message of the church as encapsulated in the word of God.
Let us therefore, continue to collectively work together towards uniting Zimbabwe for peace, love, harmony and prosperity to prevail in our nation. This platform further affords us the opportunity to brief each other on pertinent national developmental issues and nurture a common understanding of where we ought to go as a country and the steps we must take to get there.
As a listening President, I stand ready to hear your view points in an honest and candid manner. I am confident that the church leadership and other stakeholders will equally appreciate Government's perspectives on various issues and developments in our country. Since time immemorial, the church is revered for working closely with Government to build and ensure national cohesion, love, unity, peace and development.
Today, the church must remain the voice that inculcates peace, building a better society, uniting families, tribes and races. The church must forever be 'the salt of the earth and the light of eth world'. Yes, as the word of God says in Matthew 5 verse 13 to 16; "You are the salt of the earth. But if the salt loses its saltiness, how can it be made salty again?
It is no longer good for anything, except to be thrown out and trampled underfoot.
"You are the light of the world. A town built on a hill cannot be hidden. Neither do people light a lamp and put it under a bowl. Instead they put it on its stand, and it gives light to everyone in the house. In the same way, let your light shine before others, that they may see your good deeds and glorify your Father in heaven."
The church must therefore remain the salt of our nation, bringing taste, flavour and preservation. Hence, the starting point and expectation is that we must love ourselves and our God given country, as a united people within a common destiny.
Government further perceives the church as the light that never wanes, that guides our nation towards hope, optimism and a positive expectation. Christianity must shape the minds of the people and redirect their efforts based on the incorruptible word of God which is pure and undefiled.
Meanwhile, my Government recognises and applauds the contribution of the Church in education, medical care and humanitarian services and community development. We exhort the church never to 'tire in doing good' and to continually teach your congregants to live Christ-like lives, characterised by hard honest work shunning all forms of corruption and vile conduct.
These are the qualities, values and principles that should be embedded in all our people as we build the second Republic. Distinguished Guests; We all belong to this country, united by our national flag and anthem, with a shared vision to become a middle income economy by 2030. I, thus, appeal to the church to motivate their congregants for the accomplishment of this vision and improve the quality of life of our people. Let us all urge our communities to take up the numerous business and economic empowerment prospects which are available across all sectors in our economy.
The duty to rebuild, develop, industrialise and modernise our country is a responsibility we must assume together as one. Let us all desist from a 'them and us' mentality. Over and above advancing the national development agenda, I appeal to the church to continuously pray for the nation, without seizing.
The healing of our land rests with prayers and supplications of the church, for 2 Chronicles 7 verse 14 says, "if my people who are called by my name will humble themselves, and pray, and seek my face, and turn from their wicked ways; then I will hear from Heaven, and will forgive their sin and heal their land."
As I conclude, allow me to reiterate that my Government appreciates the role of the Church in nation building, peace building, conflict prevention and reconciliation.
My administration remains committed to ensuring that there is a symbiotic relationship between the church and Government. My doors will remain open for dialogue and updates as we pursue programmes that will bring about prosperity development and a better quality of life to our people.
I urge the nation to remain steadfast and positive, even against the hardships that we may encounter. Let us be strong and very courageous. Our nation is blessed with immeasurable wealth and our economic prosperity is inevitable.
His favour lasts a lifetime, weeping may stay for the night but rejoicing comes in the morning. Let the church of Zimbabwe put shoulders to the wheel and together, let us arise and build our morning is surely coming. Zimbabwe, we are a chosen generation, a royal priesthood, a holy nation, a peculiar people.
Let us speak positive over our motherland and declare that God has plans to prosper us and not to harm us; plans to give us hope and a future. He called us out of the darkness into His marvellous light.
I call on the church leadership in Zimbabwe and the body of Christ in general; to remain united in spirit, to pray for the leadership of the country; to love our nation, love one another and forgive each other even as Christ has forgiven us. God bless you all!
God bless Zimbabwe! I thank you!
Source - Emmerson Mnangagwa
All articles and letters published on Bulawayo24 have been independently written by members of Bulawayo24's community. The views of users published on Bulawayo24 are therefore their own and do not necessarily represent the views of Bulawayo24. Bulawayo24 editors also reserve the right to edit or delete any and all comments received.