Opinion / Columnist
Healthcare crisis in Zimbabwe as broke govt sends out begging bowl to raise Covid 19 funds
08 Feb 2021 at 15:44hrs |
Views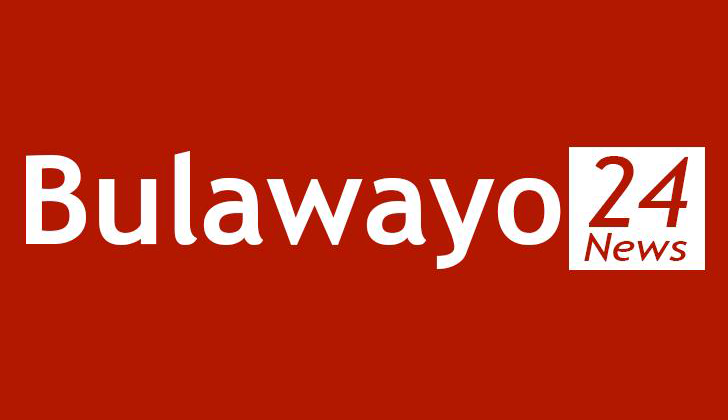 It is shocking that while countries like South Africa have already received their first batch of Covid-19 vaccine from India, the broke and out of sorts government of Zimbabwe is sending a begging bowl to a few remaining local companies, private citizens and well wishers to mobilise funds to import Covid-19 vaccine. They are even considering charging citizens for each vaccine jab.
Surely this "begging bowl- carrying" government has no shame, its begging knows no boundaries. Many years of shameless begging has affected their thinking capacity and reasoning.
The companies and citizens of both Zimbabwe and Republic of Matabeleland are currently bearing the brunt of the dysfunctional economy due to 40 years of mismanagement, corruption and unfettered looting of state resources by the same government, and one year long lockdown. Where on earth will they get the money to donate to the thieving government?
Begging, corruption and theft is in the DNA of Shona people.
The government of Zimbabwe holds a very misguided belief that the outside world owes it.
They believe that state resources are theirs to empower themselves through corruption and stealing and the donor community has a duty to fund all state functions of Zimbabwe.
This has become so serious that many countries in the world now fear a state visit by the Zimbabwe head of state.
In April 2015 the 4 day state visit to South Africa by the then Zimbabwe President Robert Mugabe caused fear in South Africa.
The Zimbabwe Independent newspaper had reported that Mugabe may ask President Jacob Zuma to help fund a Southern African Development Community summit on industrialisation' which was due to take place in Harare on April 26 2015.
Mugabe's Spokesman George Charamba was forced to come out and defend Mugabe, "We are a bit unhappy that we are being portrayed as coming here with a begging bowl to ask for money'" he was quoted by The Times newspaper as saying.
The fears are justified as any august state visit by any Zimbabwean head of state can be easily turned into an embarrassing begging mission.
The Zimbabwe government make head lines around the world as the government of beggars.
Check the following headlines:
i)Zimbabwe govt gets out begging bowl- The Mail and Guardian 14 January 2005
ii) Zim sends begging bowl for $1, 5 billion as drought bites- The Africa Report. com 10 February 2016
iii) Cyril Ramaphosa can expect pleas for a bail out from Zimbabwe- The Times 10 March 2019
iv) Zim to beg for poll funds- $ 192m required- News24 30 January 2013
In 2008 an easy to treat cholera claimed more than 5000 lives when the always broke government of Zimbabwe failed to curb the disease. With covid-19 vaccine, the same government has done what it knows best - sit down, calculate a total amount of US$ 200 million and send out a begging bowl to citizens, companies and well wishers to donate.
This irresponsible, greedy, selfish, corrupt, thieving and useless government is putting the lives of over 5million Matabeles and 10 million Shonas based in Zimbabwe in great danger in times of pandemics and famines.
This government of heartless tribalists, tribal oppressors, rapists and cold hearted murderers has failed to protect Matabeles and its own Shona from diseases and it will fail to defend us in times of war.
We appeal to fellow Matabeles to wake up, smell the coffee and join MLO in fighting for the restoration of Matabeleland state which shall re- emerge as the Republic of Matabeleland.
The Shona supremacist government of Zimbabwe has
made us a laughing stock of the world. We know that begging, corruption and theft forms part of their DNA and culture. That is why they wipe out state coffers and carry a begging bowl wherever they go in the wold without an aota of shame.
But in our Matabele culture the above is unspeakable abomination. Why do we allow ourselves to be ruled by failures who cannot even run a tuck shop? Why do we allow ourselves to be ruled by heartless human slaughterers and rapists? Why do we let the government of thieves and shameless beggars misrepresent us around the world and tarnish our good name?
Ayihlomi' hlasele!
Izenzo kungemazwi!
Israel Dube
MLO Secretary for Information and Public Affair
Source - Israel Dube
All articles and letters published on Bulawayo24 have been independently written by members of Bulawayo24's community. The views of users published on Bulawayo24 are therefore their own and do not necessarily represent the views of Bulawayo24. Bulawayo24 editors also reserve the right to edit or delete any and all comments received.