Search / Mugane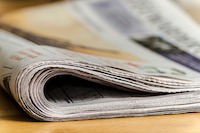 Last week at the World Economic Forum, Zimbabwe's new president, Emmerson Mnangagwa, declared: "Zimbabwe is now open for business." Mnangagwa's appearance in Davos, Switzerland, was a first for his co...
Published: 02 Feb 2018 at 16:19hrs | 2574 | by Todd Moss
President Robert Mugabe left the country on Monday for a procedural eye cataract operation in Singapore. Mugabe was seen off at Harare International Airport by Deputy Chief Secretary to the P...
Published: 18 Feb 2014 at 04:27hrs | | by Staff Reporter
Load More Stories