Search / Shutdownkzn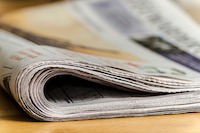 Reports from South Africa are that 15 black people murdered by Indians in Phoenix in the KwaZulu Natala province.Wednesday was the bloodiest in the days of violence and ...
Published: 15 Jul 2021 at 10:01hrs | 10824 | by Staff reporter
Police have intercepted a bus from Zimbabwe smuggling in illicit cigarettes worth an estimated value of three million rands (R3m) at the Beitbridge border outside Musina in Limpopo. ...
Published: 10 Jul 2021 at 11:33hrs | 4277 | by Staff reporter
Freedom of expression groups and opposition parties have condemned South African media's decision to stop reporting on protests that have erupted in KwaZulu Natal, claiming the move disregarded the ri...
Published: 09 Jul 2021 at 21:39hrs | 3116 | by Staff reporter
Load More Stories