Search / Ukgc
Today, online gambling field is recognized as one of the fastest-growing industry in the world. Due to research, the iGaming industry was worth approximately US$41.78 billion by the end of 2016 and ju...
Published: 28 Apr 2021 at 17:30hrs | | by Staff writer
You need to know that physical gambling in Zimbabwe is legal. Any possible form is completely legal and there is no issues of any kind. Online gambling activities are a bit harder to explain. They are...
Published: 25 Feb 2021 at 14:29hrs | 4 | by Staff Writer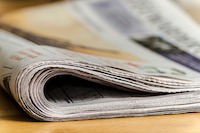 As online casino sites grow across the world, players everywhere are enjoying more and more options when it comes to online gaming.From sites specialising in European players to those with a f...
Published: 18 Nov 2020 at 20:13hrs | 4 | by Staff writer
Load More Stories