Entertainment / Music
Stanbic supports artists to maximise their talents for financial gain
11 Oct 2023 at 22:03hrs |
Views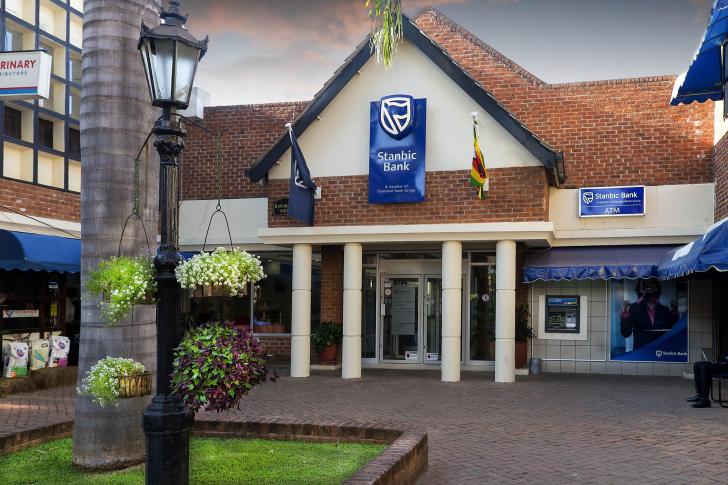 Stanbic Bank Zimbabwe
Harare, 11 October 2023
- Leading financial services institution, Stanbic Bank Zimbabwe is committed to propping up musicians and other creative artists and help them to maximize on their talents for their financial benefit.
The Standard Bank Group subsidiary laid the foundation to achieve this goal by bankrolling the music business conference which ran for two days before the just-ended Stanbic Bank Jacaranda Music Festival kicked off.
Held on Wednesday and Thursday last week, the Stanbic Bank Jacaranda Business Conference sought to conscientize musicians and other creative artists on how to get financial returns or benefits from their talents.
Stanbic Bank was represented by its Head of Enterprise Banking, Auxillia Kambasha, Enterprise Banking Team Leader, Janet Nyakunengwa and incubator hub leader Paidamoyo Dzirutwe.
Kambasha told the more than 30 musicians and artists who attended the business conference how Stanbic Bank has put innovation to the fore in its quest to be the preferred financial services provider.
Speaking on "the role of innovation in fostering revenue streams and business opportunities for creative professionals", Kambasha said the arts, just as in banking, needed to adopt innovation as the foundation for their business and financial growth.
She said innovation is premised on doing things differently on the back of constantly keeping fingers on the pulse of technological changes.
Kambasha said from a banking perspective, Stanbic has evolved by embracing innovation, a situation which has seen it establish, among many other strategies, a fully-fledged division which supports Small to Medium Enterprises (SMEs).
"Innovation has seen Stanbic bank evolve from offering traditional corporate banking to now having a division for SMEs. Through this division we have innovative solutions for SMEs and there is no doubt that some artists fall into this category, and we are on hand to nurture them by making them understand their environment and how they can achieve maximum business and financial return on their talents," said Kambasha.
She said Stanbic introduced online banking as it embraced innovation and that this has now evolved to become the institution's biggest transaction platform where creatives can access their account 24/7 in the comfort of their homes or on tour.
She said another product which shows innovation on the part of Stanbic bank was Unayo - a solution through which artists can make payments even for stipends at zero cost.
Kambasha said apart from Unayo and online banking, Stanbic bank established the Innovation Hub whose primary objective is to foster the growth of emerging and upcoming SMEs with a view to nurture them into fully fledged corporates within a decade.
She encouraged artists to make use of the Incubator hub as it was the ideal set up for creatives where they get invaluable advice on how to run their business.
Stanbic Bank Jacaranda Festival Manager, Tariro Chaniwa aka Tariro Negitare said the business conference was aimed at plugging the business gaps faced by artists.
Chaniwa said the conference was aimed at broadening the business horizons of artists and get them to appreciate that they have numerous revenue streams while at the same time helping them become bankable against the background of know your Clients (KYC) requirements by financial services institutions.
South African musical icon, Yvonne Chaka Chaka was Guest of Honour, and she shared her experience on creative legacy touching on issues such as artistic contributions, cultural impact mentorship and philanthropy.
Chaka Chaka emphasised the need for artists to know their business rights and guard against being taken advantage of.
She said artists, particularly female ones, needed to be self-sufficient while it is a fact that corporates need to support the livelihood of artists.
The conference covered topics such as: music business models of the future, emerging trends, and models in the creative sector; shaping the future, envisioning an inclusive creative landscape for women, actionable steps to drive change; music technology and the role of innovation in fostering revenue streams and business opportunities for creative partners.
The last day saw artists being taken through topics on Music business support network, industry partnerships and access to new markets; the power of the media in fueling creative entrepreneurship and crafting compelling narratives; and nurturing creativity through exploring mental health and well-being in the creative sector.
Source - Agencies