News / National
Sex workers sell out robbers
30 Nov 2018 at 09:22hrs |
Views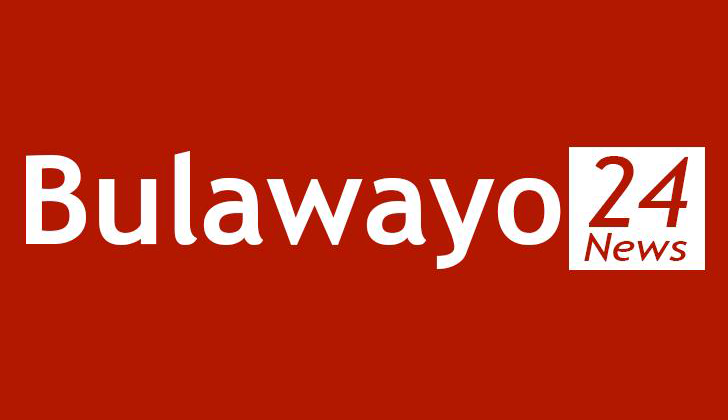 TWO suspected armed robbers, believed to be part of a gang that has been terrorising residents in Mutare's affluent suburbs with machetes, were arrested at a night club in the city centre on Monday morning following a heated brawl with sex workers over unpaid dues.
Irked by the duo's behaviour after one of them refused to pay for a quickie, the sex workers alerted bouncers manning the popular night spot who quickly descended on the suspected robbers.
Upon realising that there were no match for the security details, the suspects - Artwell Murwisi (28) and Prosper Mudzingwa (20) - decided to arm themselves with machetes, catapults and other dangerous weapons.
The weapons were stashed in a taxi parked outside the night club.
Murwisi, of Sunningdale 2 in Harare and Mudzingwa of Rimuka in Kadoma then attacked the security personnel using the weapons but members of the public intervened and fought in the bouncers' corner.
The mob gave the duo a thorough hiding leaving them battered, bruised and bleeding profusely from deep wounds.
Detectives later arrived at the scene and apprehended the duo but some of the accomplices had already fled from the scene.
Murwisi and Mudzingwa were later taken to Mutare Provincial Hospital for treatment under police guard.
On Tuesday they were hauled before courts facing 24 counts of attempted murder, rape, robbery, unlawful entry and the possession of articles for criminal use.
They were not asked to plead to the charges when they appeared before Mutare magistrate, Mr Tendai Mahwe. The court advised them to apply for bail at the High Court since they were facing Third Schedule offences.
The duo will be back in court on December 11 for routine remand.
Asked by Mr Mahwe how they sustained injuries the suspects said:
"We were assaulted by the public".
Public prosecutor, Mr Fletcher Karombe, told the court that Murwisi and Mudzingwa were at Mandisa Night Club along with their accomplices only identified as Matibiri and Majamu when they picked a misunderstanding with Patience Maturure.
The argument caught the attention of security guards, Casper Chesa and Brian Magada, who were manning the club.
"The accused persons used machetes to hit complainant, Casper Chasi, several times all over the body thereby causing severe injuries on the head and left eye. The accused were overpowered by members of public and were later arrested by police," he said.
Magada also sustained serious injuries on the head following the duo's attack.
Upon their arrest Murwisi and Mudzingwa were found in possession of four machetes, two pairs of catapults and two torches.
The gang was quickly linked to a spate of robberies that occurred in the city in recent weeks.
The State further alleged that on October 15, Murwisi and Mudzingwa ganged up with their accomplices, who are still at large, and went to broke into Sydney Mutafani's house in Greenside.
They stole $735, clothes, blankets and a radio.
On the same day at around 2am, the gang also broke into Dumisani Nyathi's apartment in the Avenues. They attacked and robbed him of his property.
On October 26 the duo teamed up with Matibiri and Majamu and broke into Machikicho Madiki Amato's house in Murambi.
They stole household property and vanished. The following night, they returned to the same neighbourhood and forced their way into Tafadzwa Jaricha's house where they a television set and $640.
Lucia Chifamba of Murambi also lost household property to the gang after they broke into her house on November 3.
The court also heard that on November 4, they attacked Pauline Kurehwatira after breaking into her house in Greenside and got away with a cellphone, cash and other valuables.
On November 5 between 9pm and 2am, the gang used the same modus operandi and broke into five houses in Palmerstone.
They went away with household properties worth thousands of dollars.
A week later, the gang armed itself with machetes and a pistol and broke into Robert Matsvimbo's house in Murambi where they stole household property.
On November 24 at around midnight, the gang pounced on a house near Mutare Girls High School where they forced open the doors using machetes.
It is alleged that Mudzingwa raped the woman they found at the house before his accomplices reportedly took turns to sexually attack her.
That same night the gang proceeded to break into a nearby house where they took turns to rape another woman.
Murwisi and Mudzingwa are also alleged to have broken into more houses in the Murambi, Palmerstone and Greenside where they stole an assortment of household properties.
Weapons banned include machetes, catapults, axes, knobkerries, swords, knives and daggers.
Source - manicapost