Opinion / Columnist
Legitimacy comes from the people, Cdes!
06 Sep 2018 at 14:56hrs |
Views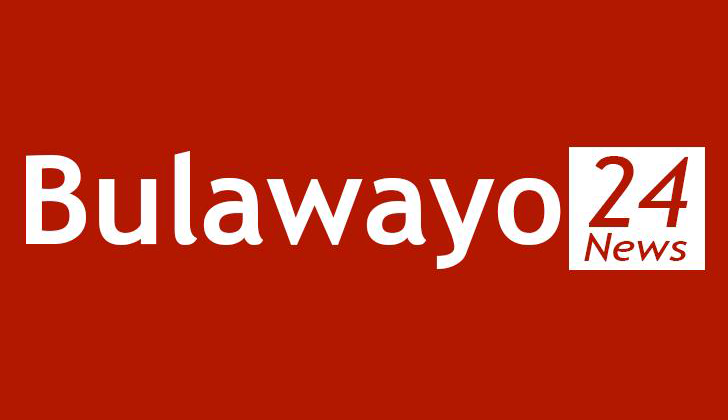 OUR doubts about the efficacy of our hopeless legal system have now been proved beyond any reasonable doubt. After that charade of an election court hearing, it is little wonder this country is in the troubles that it is in right now. I am now more than glad that I am no longer part of this embarrassment. You see comrades, this thing called legitimacy is not something that the courts are supposed to be "asked" to pronounce.
Legitimacy comes from the people and not from the courts of law. Just to make this point clearer, during the Enlightenment-era (that is the period between 1715 and 1789 some 300 years ago) British social philosopher John Locke said political legitimacy derives from popular explicit and implicit consent of the governed, which is the people. "The argument of the (Second) Treatise is that the government is not legitimate unless it is carried on with the consent of the governed," said way back then. German political philosopher Dolf Sternberger also said: "Legitimacy is the foundation of such governmental power as is exercised, both with a consciousness on the government's part that it has a right to govern, and with some recognition by the governed of that right."
Therefore, some among us are still 300 years behind in fully understanding that what is contained in the ballot boxes - which the "esteemed" courts curiously had no power to demand their surrender from those holding them captive - should have been the centre of this case. And how could the so-called learned judges expect my young and brilliant Chisa lad to access those ballot boxes to bring them to court as evidence? That's absolute nonsense! What madness was that? It is like the police telling someone who has been beaten into pulp by some thugs to go and bring the thugs to the police station. Anyway, as I had already said before this case was heard that we are fighting a monstrous system; and this is not a job for the faint at heart.
Sometime back, I told my young Chisa lad that he is like David who defeated Goliath in the old days of Israel. David was only a mere boy when he defeated the giant. Some say David must have been about 15 years old or less. He only became King of Israel at 30 years of age and reigned over Israel for 40 years. So you see when one is legitimately given power by God and the gods through the people he or she can rule for a very long time. My reign was cut short by three years, if the great King David is used as the yardstick. As we speak, the giant has been defeated, but it will take some time for it to become apparent to all of you my people. So let us all not lose faith, many more elections are still to come. And our new real is still a young boy David. Asante Sana!
Kindest Regards
Your One and Only Leader
ME
. . . . AND NOW THE NOTE BOOK
WHOEVER said the law was an ass must have been a real prophet. A story is told of a case in which a goat was brought before some judges. The judges said: "You say this is a goat; the whole city says this is a goat; we also can see that this is truly a goat; but where is the proof that this is really a goat?" The person who brought the goat left completely baffled and the entire city absolutely dumbfounded. One hundred and eighty year ago in 1838 famous writer Charles Dickens, in his enthralling novel Oliver Twist wrote: "If the law supposes that, … the law is a ass - a idiot. If that's the eye of the law, the law is a bachelor; and the worst I wish the law is that his eye may be opened by experience - by experience." Fast forward to 2018 some people have been left thunderstruck by the dubious behaviour of the law. After their constitutional court challenge was dismissed with costs one of the MDC Alliance guys said: "The fulcrum of our case was based on ZEC figures which were generated from primary data. These figures had discrepancies. Why should we be asked to prove that which ZEC had admitted? If a debt is acknowledged why should it be proved beyond its admission or acknowledgement?" By the way, the judges had also ruled that they don't deal with figures but facts, facts, facts and facts alone. Period!
Resigned
SOME rude somebody had this to say: "I don't think a ZANU-PF government has the capacity to solve the country's challenges. But we are stuck with it for five years. It's not my wish for the people to suffer any more than they have, so I have to wish by some miracle ZANU-PF changes its mindset and culture of governance." This person seems to forget that ZANU-PF owns this country and everything in it, including the people. Everything and everyone has to come to terms with the fact that people in ZANU-PF died for this country; and so there is no way anyone should expect these guys to change their mindset and culture of governing. It is the people that need to change their mindsets and what they consider to be the suitable culture of being governed. ZANU-PF knows what is best for this country and the party will govern it the way it sees fit. The party is absolutely pleased with the way it has been running the country since 1980. The party has no regrets at all, none! The only thing the party regrets is letting people create these nuisances of opposition political parties. This country has been a de-facto one party State since Ian Smith's racist government was booted out 38 years ago. Therefore, people simply have to get used to living with ZANU-PF because it has no intention whatsoever of going anywhere or doing thing any different from how it has been doing them all along.
Good start
WHILE others have now resigned to fate, some have already kick-started in earnest campaigns for the 2023 harmonised general elections. The ruling party and its people officially launched the 2023 election campaigns in style this week by giving 90 vehicles to chiefs. And for the next months or years many rallies to thank the country for voting them back into power for yet another five years have already lined up. At these rallies be rest assured that there will be lots of chicken and chips for everyone to enjoy. Forget about the promises that were made during the election period because we all need to celebrate and thank ourselves for the peace around us. After the celebrations, a long period of convincing people that the ruling party is the best thing that has ever happened to this country will obviously follow. In between there will be those groundbreaking ceremonies such as the opening of rubbish bins to show the world that Zimbabwe is open for business and is indeed creating jobs. And of course, we should not forget that we are a command economy, so everything will soon be in command mode. To hell with the fact that Harare, the country's seat of government and commercial centre, is among the top 10 worst cities on the globe; who cares anyway? Besides where is the proof that Harare is such a miserable place to live in? In fact, this is the best city in the world where you don't need to be a banker to deal in money matters. This is a place where everyone has been so empowered that anyone can be a mobile bank. The only city where there is more money on the streets than in the banks. Awesome!
Wisdom
AND for some wise words from one Warren Buffet:
The smartest people I know:
1 don't get easily offended
2 read more than they talk
3 enjoy intelligent discourse
4 quickly admit when they are wrong
5 comfortable changing their opinion
6 surround themselves w/ intelligence
7 seek to understand every perspective on a topic
Advice for the all the young people:
1 read and write more
2 stay healthy and fit
3 networking is about giving
4 practice public speaking
5 stay teachable
6 find a mentor
7 keep in touch with friends
8 you are not your job
9 know when to leave
10 don't spend what you don't have
Be thankful for:
1 good health of you and your loved ones
2 living in a place where you feel safe
3 work that helps you grow for the better
4 freedom to express yourself
5 ability to choose how you spend your time
6 the ability to give
7 another day of life
Here is what's cool:
1 saying "thank you"
2 apologising when wrong
3 showing up on time
4 being nice to strangers
5 listening without interrupting
6 admitting you were wrong
7 following your dreams
8 being a mentor
9 learning and using people's names
10 holding doors open
You will not regret
1 spending quality time with loved ones
2 following your dreams
3 choosing work that brings you joy
4 investing in your wellbeing
You will regret
1 worrying about things that don't matter
2 stressing over a job
3 overeating
4 staying around the wrong people
Distance yourself from people who:
1 love to show off
2 speak badly about others
3 feel entitled and overly important
4 blame others for losing
5 waste time
6 make you feel bad about yourself
7 resist change at all costs
8 never listen
9 think complaining is a solution
A delicate corporate matter
ALL of the 10 senior members of the Board of Directors of the company were called into the chairman's office one by one until only Bob, the junior-most member, was left sitting outside. Finally, it was his turn to be summoned. He entered the boardroom to find the chairman and the 10 other directors seated around the table. He was invited to join them, which he did. As soon as he had sat down, the chairman turned to Bob and looked at him squarely in the eye, and in a stern voice, asked:
"Bob, have you ever 'known' my secretary?"
"Oh, no sir, positively not," Bob replied.
"Are you absolutely sure?" asked the chairman.
"Honest, I've never been close enough to even touch her!"
"You'd swear to that?"
"Yes, I swear I've never been close to her anytime, anywhere."
"Good, then YOU FIRE HER from the job, we can't".
Source - fingaz
All articles and letters published on Bulawayo24 have been independently written by members of Bulawayo24's community. The views of users published on Bulawayo24 are therefore their own and do not necessarily represent the views of Bulawayo24. Bulawayo24 editors also reserve the right to edit or delete any and all comments received.