Opinion / Columnist
MDC, the anatomy of an economic saboteur
23 Jan 2019 at 11:14hrs |
Views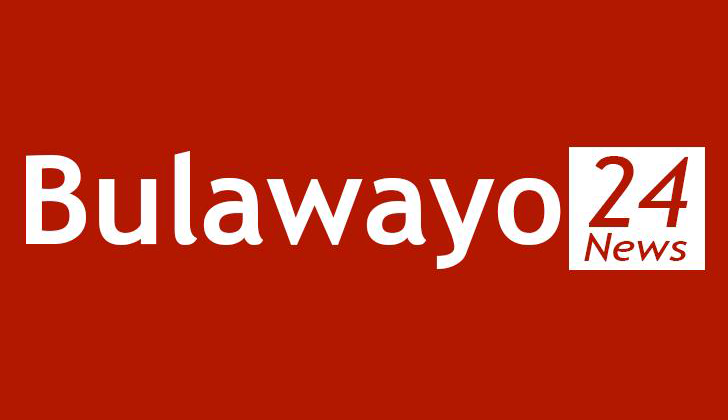 The new dispensation under the leadership of President Emmerson Mnangagwa has committed itself to resuscitating the country's economy and re-engage with the international community in order to end the country's nearly two decades of isolation. This is being done under the "Zimbabwe is Open for Business" strategy which has seen the President visiting a number of countries in a bid to woo potential investors to pour capital into the country's economy, but the MDC under the leadership of Nelson Chamisa has decided to frustrate the progress made so far by calling for mass protests in the typical MDC lingo - kuzvidira jecha.
With the aftermath of the August 1 disturbances which rocked Harare Central Business District still fresh in many minds, the MDC could not directly call and co-ordinate for the recent stay away. Instead it urged the Zimbabwe Congress of Trade Unions (ZCTU) to mobilise "workers" in a fashion reminiscent of the 1998 stay away. However, behind the scenes, the MDC was carrying out the mobilisation exercise through the use of social media platforms such as Twitter, Facebook and Whatsapp and they went a step further to form Whatsapp shutdown groups for each city or town.
MDC National Organising Secretary, Amos Chibaya and MDC Mabvuku-Tafara legislator James Chidhakwa have been pinpointed as being instrumental in organising the demonstrations. MDC National Secretary for Information and Publicity, Jacob Mafume was also fingered after he held a meeting at the Blue Lagoon shopping centre in Avondale, Harare with youths whom he promised residential stands in Ruwa if they agreed to participate in the shutdown protests and the enticement worked.
Sporadic attacks were meant to render the security forces ineffective as it would distribute its members to quell the situation in Chitungwiza, Mabvuku, Highfield, Epworth, Kuwadzana etc.
Looting from formal businesses such as TM Machipisa and Choppies Mabvuku, Pumula and Nkulumane branches left the shops empty. This is economic sabotage of the highest order. The long term effects of such looting is that the cost of replacing the goods will be out of reach for many and on the other hand, insurance companies are likely not to compensate these businesses as they do not cover losses incurred under riots.
Informal traders lost their goods to the so called demonstrators who broke into their tuck shops and took away their merchandise. Given that the Zimbabwean economy has largely become informal, these people were earning an honest living through self-employment and employing one or two people down the line. Due to the protest, all these people lost their sources of income.
Those who sell fresh produce mainly at Mbare Musika Vegetable Market also incurred losses as people could not come out to buy their produce. This resulted in the merchandise going bad since the market has no refrigeration facilities. Suppliers of such fresh produce from areas such as Seke, Murewa, Mutoko and Domboshava were equally affected as they were blocked from proceeding to Mbare Musika where they sell their vegetables. A Zuva Petroleum service station at Machipisa Shopping Centre in Highfield, in Harare, was severely vandalised.
Acts of arson also characterised the shutdown period. The burning of a Zimbabwe United Passenger Company (ZUPCO) bus in Whitecliff and others people's vehicles mainly in Harare and Bulawayo were recorded. One traveller who was on the ZUPCO bus revealed a chilling ordeal in which he said that passengers were forced out of the bus which was later torched. He said he walked from Kuwadzana up to the National Sports Stadium when he managed to hitch a lift into town. This was an economic loss to ZUPCO, a parastatal, and other owners of burnt down vehicles. A ZANU PF Kadoma District office was also torched. As a cover up, the MDC set on fire its own reception area at that party's Harvest House national headquarters building in Harare so that it would appear as having been affected as well.
Closing of shops since Monday 14 January 2019 means that the proprietors lost out in sales significantly as the shops remained closed. Forcing businesses to close was slowly pushing the country to a halt as people could not access even basic commodities such as bread on a daily basis.
The demonstrators started charging "passage fees" ranging from $2 to $5 to motorists along some roads. These people turned themselves into illegal revenue collectors overnight thereby fleecing members of the public. In urban areas, only local authorities have the power to collect parking fees, while the Zimbabwe National Roads Administration (ZINARA) collect tollgate fees, but surprisingly in the middle of nowhere the hooligans had created a revenue stream further traumatising motorists.
Public infrastructure such as police stations were targeted and the Epworth and Southlea Park Police Stations were attacked. This is similar to the 2007 burning of police stations. Before the internet shutdown was effected, the MDC hooligans circulated a message to the effect that they were on Tuesday 15 January going to attack Zuva Service Stations, ZANU PF cars and buildings, all public institutions and Government property.
Peace calls by the Catholic Bishops Conference of Zimbabwe (CBCZ) fell on deaf ears as the MDC and the ZCTU forged ahead with their destructive shutdown. Chamisa, who was trained as a pastor, arrogantly disregarded the advice of his fellow clergymen.
The timing of the shutdown points to economic sabotage. The MDC and the ZCTU, once they heard that President Mnangagwa was going to make a five-nation visit to Russia, Belarus, Azerbaijan, Kazakhstan and Switzerland, geared up their plans so that the President's trip would be soiled by events back home - shaisano chaiyo (a spite campaign).
Source - Elijah Chihota
All articles and letters published on Bulawayo24 have been independently written by members of Bulawayo24's community. The views of users published on Bulawayo24 are therefore their own and do not necessarily represent the views of Bulawayo24. Bulawayo24 editors also reserve the right to edit or delete any and all comments received.