Opinion / Columnist
SA back on lockdown and Ramaphosa criticised for slow vaccine rollout - Zimbabweans duped into complacence
28 Jun 2021 at 18:42hrs |
Views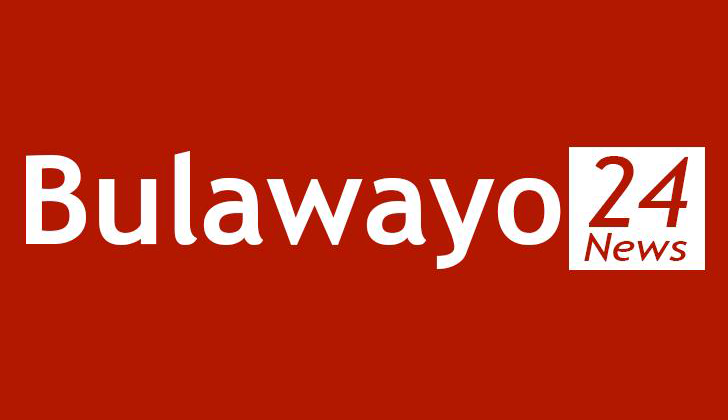 Pressure is mounting on SA's President Cyril Ramaphosa to contain the coronavirus pandemic as he places the country back on a strict level-4 lockdown, with restrictions including a ban on all alcohol sales and gathering of more than 50, for the next 14 days.
The restrictions may then be extended further, pending a review of the situation.
"In considering what new measures we have to take we have drawn on international best practice. Our priority is to break the chain of transmission by reducing person-to-person contact, like we did with the first wave and the second wave," said President Ramaphosa.
The only sure way to contain the corona virus pandemic is by vaccinating as many people as quickly as possible. SA's vaccination programme must be one of the slowest amount the middle income nations! Indeed some of the poorest and corrupt nations like Zimbabwe are doing a hell lot better than SA!
Cyril Ramamposa is not corrupt, at least not as corrupt as Zuma, and Alas that is all one can say of him. At a lime like this, SA needed a visionary leader and find herself ruled by a man who does not even have common sense!
In Zimbabwe we have had the great misfortune of being stuck for 41 years and counting with corrupt, incompetent, murderous and vote rigging thugs. We had the opportunity to end the dictatorship but the corrupt and incompetent MDC sell-outs wasted it. To find oneself ruled by buffoons during devastating pandemic like this corona virus is the stuff of hell-on-earth!
Zimbabwe's official per capita corona virus cases and deaths are infinitely better than those of SA but that in because Zimbabwe has not been testing for the virus. At the peak of the last wave, when SA was doing over 44 000 tests per day and Zimbabwe, with 1/4 SA's population, should have been doing over 11 000 test. We very rarely did more than 1 500 test per day!
Zimbabwe's real per capita corona virus cases and deaths are far worse than the Zanu PF regime is letting on.
SA's health care system is basic in most cases but at least it is still there. Zimbabwe's health care service has all but collapsed after decades of under funding. Most of the time health care workers are on strike, protesting their slave wages, and most have left the country in search of a living wage.
"The biggest referral hospital in Zimbabwe, Parirenyatwa Group of Hospitals, cancelled 1 688 surgical operations in one year, owing to a lack of medical equipment," reported Bridget Mananavire in The News Hawks last week.
"In her 2019 audit report on state enterprises and parastatals, Auditor-General Mildred Chiri said this may compromise health service delivery. She also found that during the year under review (2018) the hospital did not have adequate monitors in anaesthetic rooms and recovery areas, with only eight out of 18 stations in use.
"The hospital's management, in response to the audit findings, said the cancellation of surgical operations had also been influenced by job action by the health sector, poor preparation of patients and shortage of intensive care unit (ICU) beds, among other challenges."
If the referral hospitals have no equipment and staff, how much worse off are the provincial hospital, district hospitals, etc. If the health service can not deal with the run of the mill illnesses, they certainly cannot deal with the more demand corona virus cases. It is therefore not surprising that most hospitals in Zimbabwe have been sending away corona virus patients!
There is heavy human traffic, both legal and illegal, between Zimbabwe and SA. It must be said, most of the travellers are Zimbabweans. Ever since Zimbabwe's dramatic economic collapse in 2000 to 2008, when inflation peak at 500 billion per cent, many Zimbabweans left the country for SA as political and/or economic refugees or worked as cross border vendors. And it is therefore not surprising that the corona virus pandemic outbreak in the two countries have been a mirror image one the other. The corona virus cases and deaths in the two countries should therefore be similar too.
According Johns Hopkins corona virus tracking report, as of today 28 June 2021 SA has 1 928 897 cases and 59 900 deaths and Zimbabwe, with 1/4 SA's population, should have over 457 000 cases and 14 000 deaths. Johns Hopkins report says the country has 46 442 cases and 1 736 deaths; roughly 10%. What is really shocking is that many Zimbabweans have accepted the official Zanu PF figures as the truth, the whole truth and nothing but truth.
Whilst there is growing pressure on SA's President Cyril Ramaphosa to accelerate the country's vaccination programme there is no such pressure on Mnangagwa. Zimbabweans have been duped into believing a country whose health care has collapsed, is hardly testing for the virus, etc. is doing a better job of contain the corona virus that the countries with working health care services and are at least making a concerted effort to follow the WHO testing and tracking guidelines.
If President Cyril Ramaphosa does not pull up his socks, then he and, if need be, his ANC regime will be booted out of office. Thank God SA is still very much a healthy and functioning democratic nation. Sadly, the same cannot be said about Zimbabwe.
Mnangagwa and his Zanu PF regime have rigged elections since the country's independence in 1980 and with not even one token reform on place Zanu PF is set to rig the 2023 elections.
Indeed, the party has just confirmed that Zimbabweans in the diaspora will once again be denied the vote.
"I cannot go to campaign in the United Kingdom because of sanctions as we all know and as long as that situation persists, we will say no vote to people in the diaspora because we will be allowing only those who have been asking for sanctions to have access to that electorate," announced Patrick Chinamasa, Zanu PF's national political commissar.
"That of course is not acceptable, and we will not allow it. Sanctions must fall and then we will start talking about diaspora vote."
Of course, this is nonsense! The majority of Zimbabweans in the diaspora are in the SADC countries and Chinamasa and his Zanu PF colleagues are free to travel in all these countries. So why are Zimbabweans in these countries being denied their right to vote too!
The right to a meaningful say in the governance of one's country is a birth and an inalienable right that cannot be denied at a the whim of a dictator.
The real reason Zanu PF is denying Zimbabweans in the diaspora the vote is because most of them are political and/or economic refugees. They blame Zanu PF for this and are therefore not likely to vote for the party. And Zanu PF has very few opportunities to rig the diaspora vote, unlike the rural voters back in Zimbabwe the party corral like cattle.
There are 3 to 5 million Zimbabweans in the diaspora or 40% of the potential vote. How can the elections be lawful, free, fair and credible when one contestant can cherry pick and deny 40% the electorate the vote!
Zimbabwe's 2023 elections have been rigged in advance.
The only reason why Chamisa and his fellow opposition opportunists insist in participate in these flawed elections is because they are after the few gravy train seats Zanu PF gives away as bait. By participating in the flawed election Chamisa et all are giving the vote rigging Zanu PF legitimacy.
It is bad enough that Zimbabwe was already in a serious economic and political mess at the on set of the corona virus in February 2020. Zanu PF's blundering incompetence in the handling of the pandemic will make the situation even worse than if we had a competent and democratically accountable government.
The prospect of having this Zanu PF dictatorship beyond the 2023 elections is real and frightens the hell out of me! If Zimbabweans participate in the 2023 elections with no reforms then they will be giving legitimacy to the vote rigging Zanu PF. It is insane to believe the opposition can win rigged elections!
Zimbabwe is in this economic and political hell-on-earth because of bad governance and unless we cure ourselves of the curse of rigged elections we are not getting out of the hell-hole!
Source - zimbabwelight.blogspot.com
All articles and letters published on Bulawayo24 have been independently written by members of Bulawayo24's community. The views of users published on Bulawayo24 are therefore their own and do not necessarily represent the views of Bulawayo24. Bulawayo24 editors also reserve the right to edit or delete any and all comments received.