Search / Cronysim
PRESIDENT Emmerson Mnangagwa's recent appointments of High Court Judge Justice Loice Matanda-Moyo to lead the Zimbabwe Anti-Corruption Commission (Zacc) and Gerald Mlotshwa to the Sports and Recreatio...
Published: 07 Jun 2019 at 07:51hrs | 2006 | by Staff reporter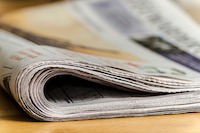 FORMER Midlands Governor, Dr Cephas Msipa, says cronyism, incompetence and greed are to blame for the rot that has permeated most State enterprises and parastatals.Dr Msipa, who served on 18 b...
Published: 13 Feb 2014 at 11:23hrs | 3863 | by Staff reporter
As Zimbabwe celebrates 31years of independence on 18th April, succession concerns have re-surfaced amidst reports of deep divisions as the biological clock ticks loudly for the Supreme leader and tho...
Published: 18 Apr 2011 at 05:32hrs | 737 | by Clifford Chitupa Mashiri, Political Analyst
Load More Stories