Search / Deposts
What's new? As Zimbabwe's political and economic crises worsen, South Africa is moving beyond its policy of "quiet diplomacy" with its northern neighbour and applying more pressure on Harare to open...
Published: 18 Dec 2020 at 06:42hrs | 2005 | by crisisgroup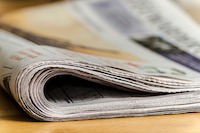 ASPIRING drivers yesterday thronged the Vehicle Inspection Department (VID) depots across the country to either sit for provisional drivers licence tests or undergo road tests as depots countrywide re...
Published: 19 Oct 2020 at 23:41hrs | 743 | by Staff reporter
Load More Stories