News / Local
Man bashes wife over HIV status
15 Sep 2018 at 07:20hrs |
Views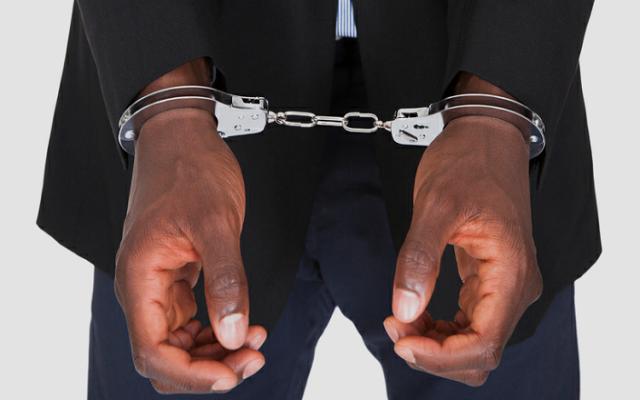 A MAN from Bulawayo has been arrested for allegedly assaulting his wife leaving her hospitalised for hiding from him that she was HIV positive.
Abraham Mhlanga (25) of Jute Road, Montgomery suburb, allegedly grabbed Ms Pamela Nyathi (30) by the legs and bashed her against some rocks.
He allegedly picked stones and pelted her as she lay on the ground.
The court heard the couple has been married for two months.
Mhlanga appeared before Bulawayo magistrate Mr Tinashe Tashaya who remanded him out of custody on free bail to September 18 awaiting results of a medical report.
He pleaded guilty to an assault charge through his lawyer Mr Albert Ndlovu of Dube and Associates Firm.
Mr McLean Ndlovu was prosecuting.
Allegations are that on September 13, Mhlanga discovered that his wife was taking Antiretroviral drugs (ARVs) secretly.
Mr Ndlovu said: "Mhlanga asked Ms Nyathi why she did not disclose her HIV status before they got married."
He said a misunderstanding arose which led to Mhlanga losing his temper and assaulting Ms Nyathi. "Mhlanga allegedly assaulted his wife by lifting her upside down and hitting her head against sharp stones which were on the ground," said Mr Ndlovu.
He said Ms Nyathi screamed for help but Mhlanga continued hitting her.
"Mhlanga took his wife to Mpilo Central Hospital where the couple was advised to report the matter to the police before being treated," said Mr Ndlovu.
The couple proceeded to Mpilo Police Post where Mhlanga was arrested.
"Ms Nyathi sustained severe injuries and is still admitted at Mpilo Central Hospital," said Mr Ndlovu.
Source - Chronicle