News / Local
Mnangagwa dismisses divisive elements
15 Aug 2023 at 06:31hrs |
Views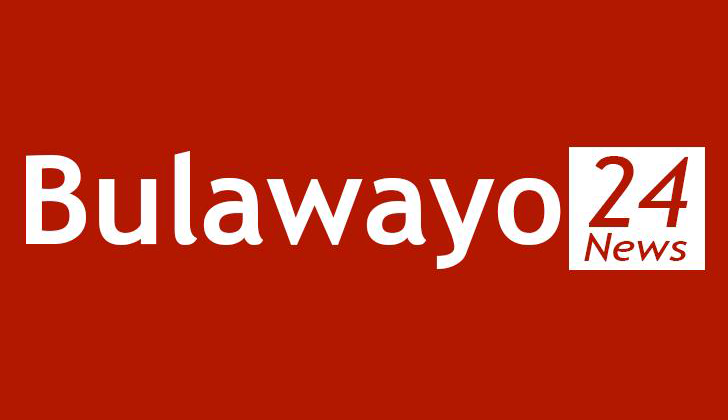 WITH eight days to go before the harmonised elections, President Mnangagwa has saluted Zimbabweans for maintaining peace, their resolve against baneful sanctions and their commitment to hard work.
The President said in honour of the country's heroes, his administration is uplifting every Zimbabwean—through the Nyika Inovakwa Nevene vayo philosophy, itself the theme of this year's unique 43rd Heroes Day Celebrations.
Yesterday, Heroes Day commemorations that were also held across the country's 10 provinces, were unique in that they coincided with the burial of two national heroes, namely: Ambassador Johannes Tomana and Brigadier Gen (Retired) Milton B Siziba.
Addressing thousands of people who attended the commemorations and the double burial at the National shrine in Harare, President Mnangagwa commended Zimbabweans for the prevailing peace during the election season, adding that the nation must ever emulate their heroes who strived for unity and shunned divisive tendencies.
"I congratulate all the people of Zimbabwe for an unprecedented peaceful and tranquil election season. Makorokoto Zimbabwe. Amhlophe Zimbabwe. Congratulations. This is the unity, peace, and harmony that the heroes we are remembering today, including the late Cde Tomana and Cde Siziba would have wanted.
"Our heroes fought for our independence, sovereignty and freedom as a united people. They knew no tribe, region and no clan or totem. In their honour, let us recognise that the right to vote and ideals of democracy, universal suffrage and human rights did not come on a silver platter.
"The obligation is on us, individually and collectively to say No to violence; No to tribalism, No to regionalism, hate speech and all other divisive tendencies. Under Zanu-PF, democratic practices, constitutionalism, good governance and the rule of law are being entrenched. The late Cde Tomana and Cde Siziba played their part in this regard," he said.
The President said for more than two decades, Zimbabweans have endured economic sanctions imposed by the Western world to influence regime change in the country and steadfastly they have rejected puppets masquerading as opposition parties in successive elections.
He said August 23, is yet another platform for Zimbabweans to yet again shame detractors by voting for the ruling party Zanu-PF that has initiated life-changing projects using the country God-given resources.
"Twenty-three years after the ruinous sanctions imposed by some Western countries, our country continues to defy all odds. We are transforming our infrastructure as well as industrialising and modernising our economy. This must never be taken lightly. Makorokoto; Amhlophe people of Zimbabwe; you are all heroes in this ongoing battle against the neo-imperialistic vultures, who without shame, hover over our country's resources. Victory is in our DNA.
"In whatever field, sector or profession, as the people of Zimbabwe, be it here at home or in the diaspora, let us avail ourselves, professional skills and capabilities for the national good. This was a recurring trait of our country's heroes and heroines. They fought for the establishment of a people-oriented, democratic, just and fair constitutional order, among other aspirations. Throughout their respective journeys and service to our country, they remained consistent and persistent. Let us take a leaf from their traits of true patriotism, and serve as honest, humble, hard working and trustworthy cadres," he said.
Turning to the national heroes interred at the Heroes Acre yesterday Monday, President Mnangagwa said the late Ambassador Tomana was passionate about a media which advances national interests.
"The opening up of the media sector and resultant increased access to information come with increased responsibilities and obligations. Our late National Hero, Cde Tomana, was passionate about a media which advances national interests. In his honour, I exhort the fraternity to use the media, arts, sports and creative industry to promote and protect our Zimbabwean identity, values and African culture as well as our Christian oriented family traditions and norms. The media must never be divisive or used to promote self-hate in our nation," he said.
The President said the Second Republic will continue to uplift the livelihoods of all Zimbabweans in line with what the likes of the late Brigadier General Retired Siziba and others fought for.
"The late national hero Cde Siziba served as a Defence Attaché to the Republic of South Africa where he represented his country with honour and distinction. On retirement, the late national hero availed himself for national duty and joined Zimbabwe Prisons and Correctional Service as a Deputy Commissioner-General responsible for operations, security, personnel and training. During his time at the ZPCS, he was instrumental in the transformation and modernisation of the organisation.
"In honour of the aspirations and hopes of our fallen heroes who never lived to see a free and independent Zimbabwe, the Second Republic is uplifting the standards of living of every Zimbabwean; no one and no place is being left behind. All the people of our motherland are of equal importance.
"Under our mass revolutionary Party, Zanu-PF, we remain a Government of the people, by the people and for the people. Zimbabwe will never, ever be run by a puppet Government of our erstwhile oppressors. Never! This is a position that the national heroes we are interring today, Cde Tomana and Cde Siziba un-apologetically associated with. In the same spirit, the heroes and heroines we are honouring today played their part and left us a legacy of resilience and unflinching patriotism," he said.
The Heroes Day commemorations saw the laying of wreaths by President Mnangagwa, who was accompanied by First Lady Amai Mnangagwa, and his two deputies Vice President Chiwenga and Vice President Mohadi, on the Tomb of the Unknown Soldier.
Source - NewZimbabwe