News / National
Dineo caused widespread destruction
21 Feb 2017 at 06:18hrs |
Views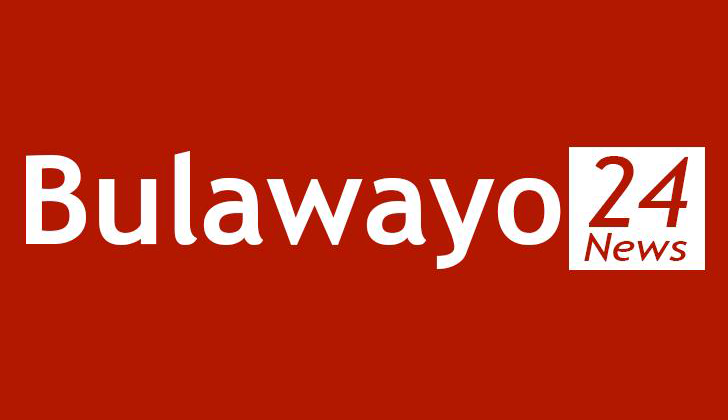 CYCLONE Dineo that was downgraded to a tropical storm before it hit the country on Friday has caused widespread destruction in Matabeleland and Midlands provinces leaving one person dead, hundreds homeless and a majority of areas impassable for rescue missions.
Tsholotsho District - a low lying area in Matabeleland North - seems to have borne the brunt of the driving rain that has lashed Bulawayo, Masvingo, Midlands, Matabeleland North and South since Friday last week.
The Civil Protection Unit has evacuated more than 400 people that were marooned by floods in the district since Saturday, with about 300 more said to be still stranded.
The entire district is virtually inaccessible by road.
By the end of the day yesterday, the Air force of Zimbabwe was still airlifting people from 10 affected villages to Sipepa Secondary School and Sipepa Hospital.
The affected villages include Mahlosi, Mahlaba, Thamuhla, Mbamba, Mele, Lutshome, Maphili and Mbanyana.
Villagers that looked bone-tired after spending more than 24 hours seeking higher ground to avoid drowning could not hide their relief as they disembarked from a helicopter that was evacuating about 16 people at a time.
A majority survived the floods with the clothes on their backs.
Local Government and National housing Minister Saviour Kasukuwere and his Permanent Secretary Engineer George Mlilo yesterday flew to Tsholotsho to assess the situation.
"We have a very difficult situation on our hands. We received a distress call from the CPU (Civil Protection Unit). I'm happy about the reaction of the security services, especially the Airforce of Zimbabwe. We have many people that are still trapped and need to be airlifted to safety," said Kasukuwere.
He said one of the stop-gap measures being considered was to set up a camp while the Government maps the way forward.
"There are a lot of people that have been brought from the submerged villages. For now they will be accommodated at the hospital.
"Some of the stories that we heard from the villagers are distressing.
"They have lost their livestock, food and clothing. We will try to provide the required resources and support," said the Minister.
He said his ministry would engage the Ministry of Public Service, Labour and Social Welfare to assist with more food for the affected families.
"Most importantly the families have requested to be relocated. We have assigned the Tsholotsho Rural District council to identify alternative land for the families. In the meantime government will bring food and medicine to assist the hospital. School children will be integrated in the local schools," Kasukuwere said.
He said more areas such as Insiza, Mberengwa, Bulilima and Mangwe were also affected and the CPU was assisting affected people in all these areas.
Rescued villagers narrated chilling experiences that they went through.
They said the horror of watching their homesteads being destroyed by the floods had strained them mentally and physically.
Mrs Trine Nyathi from Mbanyana village said she was working in the fields with her two children when they were marooned by the floods.
"We sought refuge on an anthill and stayed there from 11am to 5pm.
"A big snake that was also running away from the floods came to hide on our island. We were scared to death. We had to kill the snake with maize stalks," said Mrs Nyathi who had just been evacuated.
She said during the harrowing experience, she could not stop worrying about her two other children that she had left at home.
"Eventually, we saw other villagers moving towards one direction and we decided to follow them. We had no choice but to wade through swiftly moving water that was waist deep while the men carried children on their heads."
She had an emotional reunion with her two children at Sipepa Clinic where they had been airlifted to.
Mr Enoch Ndlovu said he had been sleeping in the bush since Saturday evening with his family.
"We are happy we have finally been rescued but we lost our livestock and property. After Cyclone Eline in 2001 we made a request to the government to relocate us to Nyamandlovu where we originate from but the matter was never finalised," said Mr Ndlovu adding that it was his first time to experience such a phenomenon.
Meanwhile, travellers were yesterday stranded after Khami River along the Bulawayo-Tsholotsho road became impassable due to the floods. Some motorists waited the whole day for water to subside while others had to turn back and use Solusi Road.
In the Midlands, one person died and livestock was swept away by floods after torrential rains fell in the province for four days, with Mberengwa District being the epicentre of destruction.
The rains destroyed vital bridges, homesteads, roads, crops, livestock, schools, hospitals and clinics, according to the Midlands Minister of State for Provincial Affairs, Jason Machaya.
Machaya said unprecedented heavy rains pounded Mberengwa from Friday into Sunday afternoon leaving countless villagers cut off from schools, clinics and shops after the washing away of bridges which include Chegato, Chingezi and Zverenji.
The destruction of the bridges, Machaya said, meant that villagers in Mberengwa East could not travel to Mberengwa West for social amenities and vice versa. "The province is still counting the costs of the cyclone but as we speak, one person lost his life while attempting to cross a flooded river while several goats, chicken and other livestock's were washed away as well," said Machaya.
Machaya said the most affected villages were in Mberengwa West where all the crops in the fields were washed away by floods.
"Right now we can't access some areas because they have been cut off and the roads are very bad," said the Minister.
Machaya said power lines were down at schools and most Government institutions. He said the Government non-governmental organisations like the Red Cross were ready to move in and assist to avert a humanitarian disaster.
In another development, about 100 families located close to main rivers in Bulilima District in Matabeleland South were left homeless after floods swept away their homes. Bulilima District Administrator and chairperson of the district Civil Protection Committee, Mrs Ethel Moyo, said six wards had been affected so far.
She said community leaders from the affected wards had been deployed to collect detailed information on the number of affected families and livestock that has been lost.
"Six wards from the district have been affected by incessant rains and they are Hingwe, Makhulela, Bambadzi, Gala, Ndolwane, Khame and Huwana Wards. So far, as the CPU district committee, we have managed to visit Huwana Ward for assessment. In Huwana Ward several homesteads have been affected but so far 16 are in a bad state as they have been completely swept away. My office is yet to get statistics from the other five wards so that we can produce a detailed report. From informal reports that I have received so far, the number of affected families from all wards can be more than 100," she said.
Mrs Moyo said some villagers lost all their food and valuables while some also lost their livestock. She said the level of damage varied with homesteads as some lost all their huts to the floods.
She said villages located close to the main rivers in the district namely Manzamnyama, Thekwane and Maitengwe Rivers had been severely affected.
The councillor of Huwana Ward, Mr Elias Dube said the rains started on Friday around 8AM and lasted the whole day and night until Saturday afternoon.
He said a few hours later, villagers located close to Manzamnyana River which borders with Tsholotsho heard a loud roar.
Mr Dube said the water from the river diverted into people's homesteads, filling most homes in the process.
"The water flooded homesteads and accumulated up to window level. Small livestock was swept away and some villagers had to climb on top of trees and stable buildings to escape.
"Furniture and food was either destroyed or swept away. Huts and granaries collapsed. This incident is a disaster for sure. It has left many people from my ward in despair," he said.
Mr Dube said some villagers lost all their huts while others suffered minimal damage as they had either a hut or two left.
He said villagers were now living in fear of suffering further damages if the rains persisted. He said a number of houses were on the brink of collapsing.
Gwanda District this time survived the devastating effects of floods as no negative reports were recorded.
Source - chronicle