News / National
Police escalate fight against vendors
22 Sep 2018 at 08:28hrs |
Views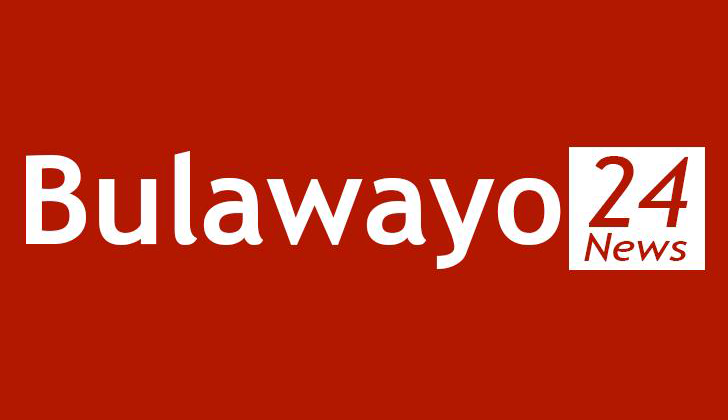 POLICE yesterday reinforced their security, with some police details getting onto the streets armed with AK-47 rifles, as the law enforcement agency upped its effort to evict defiant vendors from Harare streets.
A vendor had to abandon her vegetables after police violently dispersed informal traders along Jason Moyo Avenue in Harare on Thursday eveningThe police crackdown spread to social movement group,
#Tajamuka
/Sesijikile spokesperson Promise Mkwananzi who was arrested a few minutes after addressing a Press conference denouncing police brutality on vendors.
The situation was tense, as police and the vendors continued with their cat-and-mouse chases, with the illegal merchants defying the heavily armed police, forming pockets around the city, where they rebelliously continued selling their wares.
Apart from being armed, water cannons were also patrolling the CBD to force the vendors off the streets.
The Zimbabwe Republic Police and the Harare municipal police launched a blitz against vendors at the weekend in a bid to control the spread of cholera that has so far claimed 32 lives out of the over 7 000 reported cases around the country, with the majority of cases in Harare's high-density suburbs of Glen View and Budiriro.
But following the defiance by vendors resisting eviction from the streets, who also attacked the police vehicles on Thursday, the law enforcement agency buttressed their security.
This, however, did not scare away the vendors, who continued to mount their makeshift vending stalls around the city, while commuter omnibus crews continued invading their usual illegal pick-up points.
Police were scattered in the CBD, walking in big groups and making occasional raids on the vendors, who were not complying with the Harare City Council directive to vacate undesignated selling points.
Some unfortunate vendors rounded by the police were bundled into police trucks and detained at Harare Central Police Station.
One vendor, who plies her trade under the Julius Nyerere foot bridge, said she would not leave the streets even if the police were to come armed to the teeth.
"Even if they bring guns, we will not be afraid. We will also find ways to fight back, we are not afraid. This is the only place where we get money to feed our families," she said.
"If industries are opened and our husbands get jobs, you will not see us here in town. We don't even want to be here in the CBD. We also want to be at home with our children. If they think we are going to leave the streets, they are joking."
Another vendor said they would not leave the streets and condemn themselves to death by hunger.
"We were asked to leave for Four Ways (bus rank by Coca-Cola along Seke Road), but when we got there on Monday, only women with Zanu PF cards were allocated stalls. Some of them were not even vendors previously, but coming to take over the stalls at the expense of people with stock who have been in the streets for the past couple of years," she said.
"I am a qualified person. I lost my job in 2016 and had nothing to do other than join vending. There are some families, fathers, mothers and children who are all on the streets and if they are evicted, where will they get the money to buy food? We are not going anywhere."
Meanwhile, a group of riot police details swooped at the Media Centre, bundled and whisked Mkwananzi away.
Mkwananzi, who was once ousted from the social movement group of allegations of abusing funds, was arrested when he was resisting being marched to Central Police Station by police officers in plain clothes.
"Yes, Mkwananzi has been arrested by the police for inciting public violence. Yesterday (Thursday), the information we have is he bought alcohol for some street kids and incited them to attack a police base in First Street as well as other police officers on duty," police spokesperson Assistant Commissioner Paul Nyathi said.
His boss, Senior Assistant Commissioner Charity Charamba, however, told the NewsDay Weekender she was not aware that some police officers were armed with guns.
"I am not aware of the issue of police having guns, but I will get information on it," she said.
In Mutare, vendors yesterday defied an order by the local municipality to vacate the streets.
The Mutare City Council yesterday followed other major cities in banning vendors from operating at undesignated vending sites following the cholera outbreak that has hit the country.
However, in a survey carried by NewsDay Weekender, vendors said they were not going anywhere.
Taurai Manjenje, a vegetables vendor, said council was failing to give them enough space.
"All the designated places are full and we have no option and we are not going anywhere. They can go ahead and arrest us. We might vacate the streets, but it doesn't take us a day and we will be back," he said.
Enock Majoni, a tomatoes vendor, was singing from the same hymn book.
"We are not going anywhere. How do they expect us to survive? This decision is not good," he said.
Source - newsday