News / National
Western countries, MDC-T officials gang up to topple Tsvangirai
27 Jan 2014 at 14:44hrs |
Views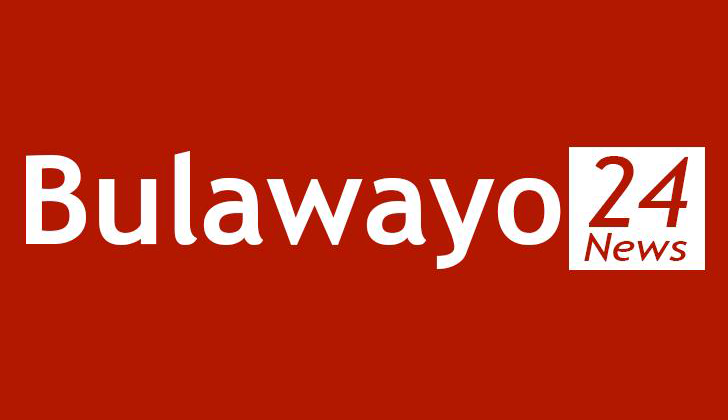 Top MDC officials, Western countries and Zanu-PF have all ganged up to topple MDC leader Morgan Tsvangirai amid fresh details that some of his senior party members financially crippled and sabotaged the party ahead of the 2013 elections.
A month long investigation by the Daily News has revealed stunning details that Tsvangirai and the MDC had a budget of only $120 000 to campaign for the elections while President Robert Mugabe and his Zanu-PF reportedly had a $100 million war chest.
Among those that have already come out in the open demanding or persuading Tsvangirai to quit as MDC leader are treasurer general Roy Bennett, former organising secretary Elias Mudzuri and deputy treasurer general Elton Mangoma, who was in charge of the purse before and during elections.
Unconfirmed reports say secretary general Tendai Biti sympathises or works with the group that wants
Tsvangirai to quit but he has in the past denied the allegation as hogwash.
Western diplomats working with the MDC officials have also been putting pressure on Tsvangirai to go and have also stopped helping the party with financial resources.
However, the Daily News has it on good authority that the donors are channelling their money to the group in the MDC which wants to topple Tsvangirai.
So serious are the divisions in the MDC that only last week, there was a highly-charged meeting of the party's top hierarchy where the group that wants to oust Tsvangirai reportedly pushed for an extra-ordinary congress to try and boot out their leader.
But a pro-Tsvangirai group led by organising secretary Nelson Chamisa fiercely resisted saying the MDC did not need leadership renewal but "organisational" renewal meaning they argued that the party needed to strengthen all its structures.
With infighting in the MDC now intensifying, some loyal MDC officials told the Daily News that some top officials within the party effectively gave away victory to Zanu-PF in the July 31, 2013 elections through internal sabotage, especially the stifling of funding that almost derailed Tsvangirai's campaign.
Insiders in the MDC told the Daily News that Zanu-PF is now taking advantage of the internal plot to remove Tsvangirai by infiltrating the party.
It is now believed within the party that some top officials helped Zanu-PF win the contested July 31 elections as they actively sabotaged Tsvangirai.
Last week, Bennett reportedly hosted a meeting in South Africa of top MDC officials who want Tsvangirai out and they came out with a position paper where they are demanding that their leader should go.
A senior MDC insider said: "When the MDC officials returned from South Africa, they were doling $3 million to Tsvangirai saying if he steps down he would take every penny of the money.
"The group that wants to oust Tsvangirai is heavily funded by the West and we suspect they have opened an account which the party leader has no access to.
The two people being targeted by this group for purging are Tsvangirai and Nelson Chamisa because Chamisa has stood by Tsvangirai since this war began and is believed to be the president's (Tsvangirai) pillar.
"MDC is broke and almost on its knees. But the group fighting to oust Tsvangirai is loaded with cash. On Friday last week, electricity at the party's headquarters was switched off as the party struggles with a serious financial headache.
"The president of the party can't conduct the party's programmes because he has no access to money. Does that make sense? They are sabotaging him and in the process the party."
The plot to topple Tsvangirai however, has little to do with his electoral defeat â€" if anything it can be traced back to the party's congress in 2011, where there was a plot by the same group to remove Tsvangirai.
Tsvangirai dismally lost last year's harmonised elections to Mugabe amid allegations of massive vote manipulation by the Zanu-PF and the Registrar General's office.
Besides the "dirty" tactics used by Zanu-PF to win the elections, a cursory comparison of Zanu-PF and MDC election resources shows that the latter was least prepared.
This meant Zanu-PF took advantage of the internal fights and pounced on the unprepared party which shockingly had no funding amid indications that it was a ploy to sabotage Tsvangirai.
Contesting against Mugabe's Zanu-PF which had a war chest of about $100 million dollars, printed 12 million T-shirts, bandanas and other campaigning regalia, Tsvangirai's party only had $120 000 for the campaign and printed only 250 000 T-shirts of poor quality.
Said another top MDC official: "The MDC house was on the rocks in the run-up to the polls with Tsvangirai plunging into the contest hoping to ward off an inside threat to his throne through a positive outcome â€" he got none of that, and instead is now blamed by his opponents for going to elections without thrashing out necessary reforms.
"Tsvangirai's opponents in the party now describe their leader as a "damaged product" and want him out â€" in this they have support from the Western countries â€" which now want a radical leader to lead the MDC formation."
At the tense meeting of top officials last week, fist fights almost broke out while one top official cried when he was accused of illegally benefitting from a roads tender together with a Zanu-PF minister.
With the pro-Tsvangirai officials coming out with guns blazing, the top official openly wept and tempers flared.
According to the MDC sources, the conspirators almost fooled Tsvangirai into an early congress this year, instead of 2016.
Sources said the group pushing Tsvangirai's ouster, sweet talked their leader into believing that the congress would be a platform to reassert his support when in fact they intend to pull the rag from under the former premier's feet.
"Tsvangirai does not have any money and these men want to rig the elections using money just as Zanu-PF did in the 2013 elections. If there is to be an extra-ordinary congress, it has to be on Tsvangirai's terms," said top insider close to Tsvangirai.
Tsvangirai's backers, who include deputy president Thokozani Khupe, organising secretary Nelson Chamisa and deputy national chairperson Morgen Komichi could have none of it and attacked the renegades.
Instead of going for an early congress, the group supporting Tsvangirai wants a reorientation of the party in order to strengthen the structures.
To make matters worse for Tsvangirai, he has been deserted by most of his traditional funders both internally and externally.
Having failed to defeat Mugabe in three elections, there is a general consensus among the donors that the MDC leader does not have anything to offer in polls.
Moreover, Tsvangirai is bogged by serious personal problems, giving fodder to his opponents.
The Daily News could not establish claims by the insiders that the named officials are also working closely with Zanu-PF with or without their knowledge.
The named officials are said to be presently plotting Tsvangirai's demise and continue sabotaging the veteran opposition leader.
Hit by a donor fatigue and exasperation over Tsvangirai's endless bedroom woes, some traditional MDC backers are now pushing the 61-year old out with a hunt for a new leader on the cards.
Biti, Mudzuri and Mangoma have been touted as possible frontrunners to succeed the embattled leader.
Don't miss your copy of the Daily News tomorrow when we reveal more details about the Tsvangirai ouster plot.
Source - dailynews