Opinion / Columnist
Zimbabweans now taxed to death
02 Apr 2017 at 18:29hrs |
Views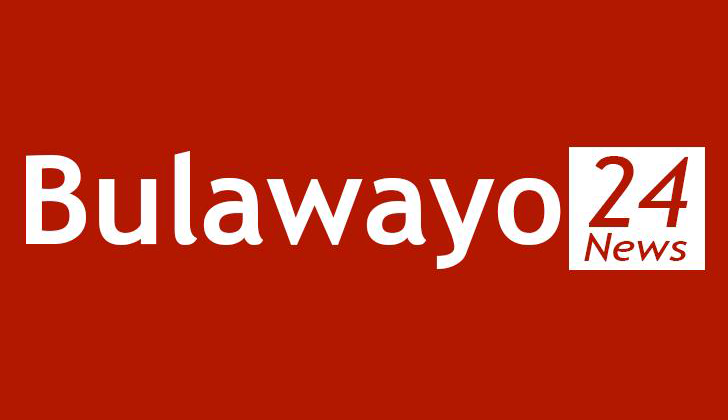 President Robert Mugabe's cash-strapped government is going for broke - slapping long-suffering poor Zimbabweans with a raft of new taxes in its desperate efforts to raise revenue to meet its obligations, including paying its restive workers on time.
So financially distressed has the government become, that last week alone it introduced a number of new taxes which targeted airtime vendors, other struggling micro enterprises, small-scale tobacco farmers, motorists and commuter omnibus owners - in fraught moves which have been roundly slated by analysts as akin to "killing the hen that lays the golden eggs".
This comes as the warring ruling Zanu-PF's deadly tribal, factional and succession wars have reached alarming levels, amid growing fears that the country could soon grind to a halt if the mindless bloodletting continues unabated.
The developments also come as there are growing fears that the country's economy may soon hit the disastrous lows of 2008 - as bond notes continue to lose their value against the United States dollar, with the coveted greenback now almost completely unavailable on the open market.
At the same time, economists have previously told the Daily News on Sunday that poverty levels in the country are skyrocketing, with average incomes now at their lowest levels in more than 60 years - and more than 76 percent of the country's families now having to make do with pitiful incomes that are well below the poverty datum line of more than $500.
Still, no one could have predicted last week's fresh dose of bad news when the nation woke up to the new government order that hairdressers, kombi owners, airtime vendors, driving school owners and motorists - among many others - were now required to pay a range of taxes and spot fines, at a time that most families are struggling to put food on the table.
Soon after, it was the turn of small-scale tobacco farmers to be shocked when the government announced last Thursday that they also needed to pay a 10 percent tax on their sales - prompting them to threaten to withhold their crops until the State explained its surprising decision.
"This regime has become a monster that not only wants to wring every cent from its citizens, but is also eating them alive," Tapiwa, a hairdresser in downtown Harare, moaned to the Daily News on Sunday yesterday - warning that the new taxes would drive most hairdressers and other small economic players underground.
Economic experts also said the raft of new taxes were to a large extent "self defeating".
"Such a far-reaching taxation system discourages investment because a number of start-ups and entrepreneurs are not yet in a position to start paying so many taxes," economist Primrose Ncube told the Daily News On Sunday.
Political analysts also warned yesterday that the government was now skating on thin ice as its tax regime was "testing" the patience of overburdened ordinary citizens.
"This over-taxing of the people could be the last straw before an open revolution erupts. In the United States it was a revolt against unjust taxes that triggered the revolution, and many revolutions have been borne out of the rejection of unjust taxes.
"Zimbabweans must start demanding accountability and say 'no taxation without accountability and justice'," political analyst Dewa Mavhinga said.
Tax experts also said there was no guarantee that the government would use the revenue from the new taxes to grow the country's dying economy.
"Unlike in developed countries where high revenue collections often result in positive expenditure on basic public services such as education and health, it is not the same in Africa. African countries have a reputation of poor revenue management, and accountability and transparency rarely exist.
"This means that increasing revenue collection does not guarantee a better life for the poor who depend on public services.
"For example, in Zimbabwe, public expenditure on health over the years has been well below the Abuja commitment for African governments," said Cephas Makunike, an executive with Tax Justice Network Africa.
The government is experiencing a severe cash crisis which has seen it failing to pay its civil servants on time, as the local economy continues to die.
The spokesperson for the opposition People's Democratic Party (PDP), Jacob Mafume, said the government needed to introduce far-reaching reforms, including trimming its workforce, instead of burdening hard-up citizens.
"Imposing new taxes will only increase shelf prices, thereby further deterring consumers from spending. In short, the peasantry being displayed by Chinamasa is working well to dig this economy further down the abyss.
"Instead of punishing the poor, focus must be on real reforms which include trimming the ever ballooning travel budget, with the head of the State the chief culprit," Mafume said.
"Zanu-PF must also trim the executive. The current size of the Cabinet is a huge burden on the nation's fiscus, considering that ministers drive the latest expensive off-road vehicles, on top of official Mercedes Benz vehicles, on top of other benefits," he added.
George Mushipe, spokesperson of the Apex Council - the umbrella union for civil servants - said the new taxes would worsen the plight of the country's toiling masses.
"Civil servants are overtaxed already and our disposable income continues to shrink. Yes, they (the government) must raise revenue for the State, but they should put a human face on this, especially in the light of the prevailing economic environment," he said.
Mugabe and his warring ruling Zanu-PF, in power since Zimbabwe's independence from Britain in 1980, stand accused of turning the once thriving local economy, which at one time was regarded as the bread basket of Africa, into a basket case.
Source - dailynews
All articles and letters published on Bulawayo24 have been independently written by members of Bulawayo24's community. The views of users published on Bulawayo24 are therefore their own and do not necessarily represent the views of Bulawayo24. Bulawayo24 editors also reserve the right to edit or delete any and all comments received.