Opinion / Columnist
'People look up to MDC for leadership' - how is that still possible given Chamisa et al pathetic track record
03 Jul 2019 at 07:45hrs |
Views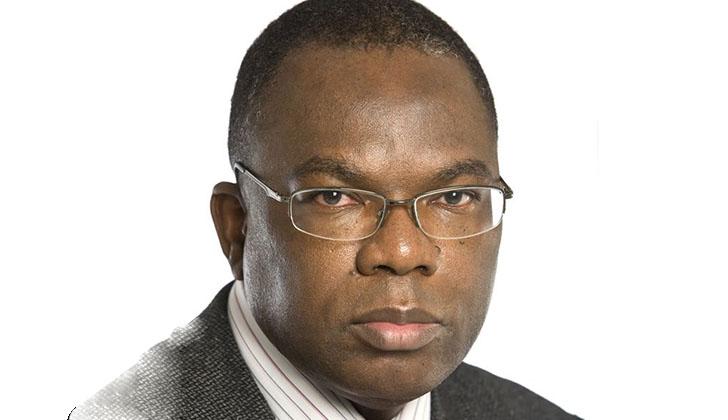 Zimbabwe is in this economic and political mess for many reasons and one of those reasons is the nation is cursed in having many citizens with an IQ not much above that of an idiot. There is a mountain of evidence that MDC, for example, is a party of incompetent and corrupt individuals who are more interested in selling out the nation and will never get the nation out of the mess we are in. But, of course, if you have an IQ of an idiot you will never ever comprehend the evidence or the reality.
"The people look up to this movement (MDC) as a real political alternative to Zanu-PF. The masses stand ready for that call, which President Nelson Chamisa pledged he would make at the MDC's 2019 congress. He promised he would lead the masses towards economic prosperity and reclaim their electoral victory from Zanu-PF theft," wrote Gifford Mehluli Sibanda in an article "Chamisa must wake up before it is too late"!
You are right, Zanu PF rigged last year's elections and the MDC leaders have now acknowledged this as a historic fact.
"Legitimacy is an issue - last year's elections were illegal, and not free and fair. All reasonable observers concede that," admitted David Coltart, MDC Alliance Treasurer General.
In other words Mnangagwa and his Zanu PF junta are ILLEGITIMATE because legitimacy only comes from winning the majority vote in a free, fair and credible elections. It is what Coltart and his fellow MDC leaders are proposing to do restore legitimacy that should have set off alarm bells to ring out like church bells to all those with half a brain.
"We need a political dialogue with Mnangagwa and Zanu PF leading to a power sharing transition authority." Chamisa and his MDC friends have been calling for.
In other words MDC leaders do not give a damn that Zanu PF rigged last year's elections as long as the tyrannical regime agree to share power with MDC.
In 2013 Zanu PF rigged the elections and it was none other than MDC leaders who help the regime get away with it as Coltart readily admitted in his Book, The Struggle Continues 50 years of tyranny in Zimbabwe.
"The worst aspect for me about the failure to agree a coalition was that both MDCs couldn't now do the obvious – withdraw from the elections," he wrote.
"The electoral process was so flawed, so illegal, that the only logical step was to withdraw, which would compel SADC to hold Zanu PF to account. But such was the distrust between the MDC-T and MDC-N that neither could withdraw for fear that the other would remain in the elections, winning seats and giving the process credibility."
During the 2008 to 2013 GNU MDC leaders were given the responsibility to implement the democratic reforms which, if implemented, would have stopped Zanu PF rigging elections. They failed to get even one reform implemented in five years. NOT ONE!
How is it possible that anyone can still "look up to MDC" for political and economic salvation give the mountain of evidence of just how breathtakingly corrupt and incompetent MDC leaders are? But then one has only to look at the sorry economic and political mess Zimbabwe is in, to understand how that is not only possible but inevitable.
Zimbabwe is in this economic and political mess because people have not taken their responsibility, as the electorate, to understand what it is they should look for in a good and competent leader and go out and search for such individuals. A people who still continue to look up to people like Chamisa and Biti as leaders are not only irresponsible but, worse still, are incapable of learning from the past mistakes. Those who will not learn from the past are destined to repeat the same foolish mistake and pay even more dearly with each repeat!
A nation that cannot even define what constitutes free, fair and credible elections; in this day and age; is in deep, deep trouble!
It is you, Sibanda and the thousands of other MDC followers who have followed blindly like sheep to the slaughter, not Nelson Chamisa, who should wake up before it is too late.
All articles and letters published on Bulawayo24 have been independently written by members of Bulawayo24's community. The views of users published on Bulawayo24 are therefore their own and do not necessarily represent the views of Bulawayo24. Bulawayo24 editors also reserve the right to edit or delete any and all comments received.