Opinion / Columnist
Who is clean in Zanu-PF?
03 Nov 2014 at 13:49hrs |
Views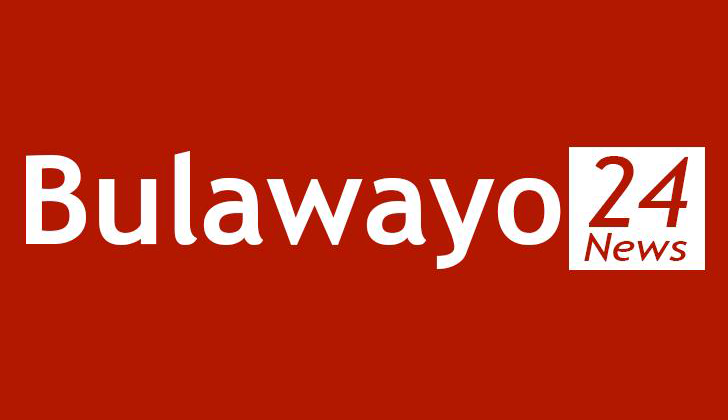 Zanu-PF is a weird party. If it's not making you wince in pain - which it does most of the time - it is shocking you or pulling off all sorts of laughable stunts.
The politburo's recent decision to place Grace Mugabe's furious rants against Joice Mujuru on its agenda is laughably unbelievable.
The ruling party's elite decision-making body wants us to believe that there is sense in discussing and probing Joice over the allegations that she is corrupt, incompetent and a thief for extorting money from investors, stealing diamonds and coming to the office only to snooze.
Clearly, Grace made those claims against Joice for personal and political reasons. On her own admission in Mazowe when she summoned a hapless band of self- proclaimed war veterans just over a week ago, Grace is peeved that Joice did not support her nomination to the women's league. But then, she is a megaphone for the Mnangagwa faction and, as we know, Mujuru is Ngwena's bitterest rival. This must have been clear even to a tortoise right from the start.
Grace seems to have forgotten that the very people who are rolling out the red carpet for her are the ones that her husband called weevils. If Joice has to be 'discussed by the politburo, these weevils must also be gamatoxed.
Even if it would turn out to be true that Joice is guilty as charged by Grace, who in Zanu-PF is clean? Frankly speaking, if the ruling party were to all of a sudden become sincere about probing corruption, graft, illegality and immorality among its own, it would take half a century working 24 hours a day to complete the task. These ills are so pervasive in Zanu-PF that the party mustn't even dare start the process.
I will begin with Grace herself. She seemed to have forgotten that the very soil from which she made some of the allegations against Joice is a resource that she stole from the poor people of Mazowe. She did not buy that land. Not only that. She forced the erstwhile occupants out and threw them onto the roadside. What theft is worse than robbing people of their livelihoods, shelter and security for coming generations who, as we speak, have stopped going to school and cannot access health facilities because of their displacement?
Grace must explain her role and involvement in the looting of diamonds at Chiadzwa. She must tell us who owns the pilot commuter train buses that are plying the Chitungwiza Road. She must come out in the open about her business interests beyond Gushungo Holdings and tell us how she acquired the businesses and the capital. Her husband may be a long serving public servant, but there is no way the First Family could have acquired so much wealth from his public service salary and perks.
She is trying to sanitise Emmerson Mnangagwa, in whose camp she is now fighting, and throwing vitriol at perceived enemies. She must tell us what she thinks about Ngwena. Is he a saint? What role did he play in the (demolition of SMM? Who runs r the illegal gold syndicates in Kwekwe and beyond? What was Mnangagwa doing during the DRC war? What is his connection with Mohammad al Shanfari, the Omani prince who we know has faced all sorts of allegations of looting diamonds and other precious minerals from the DRC? Mnangagwa is one of the richest Zimbabweans. Where did he get a the wealth? Was he tilling his rural plot?
I see that Saviour Kasukuwere has become one of Grace's most avid hangers-on. Can Grace please explain to us how he gained the majority shareholding in Comoil? Who used to frequent the Pama Trees grounds in Kambuzuma where fuel was being hoarded during those days of critical shortages?
If there is any probe that Zanu-PF must conduct, it should be on serial electoral fraud and theft. Since 2000, some names, which Grace is conveniently omitting now, have featured prominently in the theft of elections.
We would like to know who was sending out soldiers to beat up opposition supporters, who was behind the 2008 "Win or War!" battle cry and who worked with Nikuv before, during and after last year's general elections.
To put the record straight, Grace's own husband is a natural accomplice in these poll thefts, at least because he was and is the head of all the institutions and systems that have been used. Is Grace, then, going to tell us that her husband must be probed as well? Must he resign immediately or face being kicked out at congress as she would want Joice to do?
If Mugabe is also not going to the office to nap, how come the economy is in limbo and Grace is being allowed to usurp his constitutional powers while the factional leaders dance on his bald head? Is what Grace is doing constitutional? If not, who is to blame? At law, if a dog handler lets his animal slip and it bites another, he is responsible and must face the law.
The above are just a few examples that come to mind. The point is, Grace has no moral high ground to stand on when she accuses Joice of all sorts of things. Her accomplices are no cleaner than she is - or any other person in Zanu-PF.

------------
To comment on this article, please contact majonitt@gmail.com
Please donate!
If Bulawayo24.com has helped you, please consider
donating
a small sum to help cover the costs of bandwidth. Anything you can provide is appreciated, thanks!
Donate with PayPal
Source - Daily News
All articles and letters published on Bulawayo24 have been independently written by members of Bulawayo24's community. The views of users published on Bulawayo24 are therefore their own and do not necessarily represent the views of Bulawayo24. Bulawayo24 editors also reserve the right to edit or delete any and all comments received.