Opinion / Columnist
Zimbabwe is NOT a Christian nation
18 Jan 2015 at 10:17hrs |
Views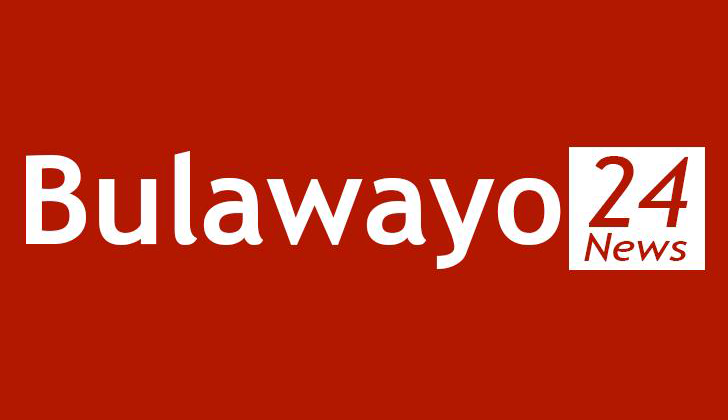 During one of the main news bulletins on ZTV a few weeks ago, a corporate figure made some disconcerting remarks.
He referred to Zimbabwe as a "Christian nation" and that "80 percent of Zimbabweans are Christians."
He may not be the first person to say this, but both statements are false, recklessly unhelpful and informedly meaningless.
Nature of the State
Zimbabwe is a republic [Section 1 of the Constitution Amendment No. 20] and a constitutional democracy [Section 3(a)]. The State is based on: i) the recognition of the inherent human dignity and worth of each and every human being [Sections 3(f), 48 and 51]; ii) fundamental human rights and freedoms [Section 3(c) and 49]; and iii) the recognition of the equality of all human beings [Sections 3(f) and 56].
Freedom of thought and conscience
Section 60 of the Constitution guarantees the freedom of thought and conscience and profession of religious views or lack of them.
Every person has the right to choose freely his or her position toward religion, has the right to profess a desired religious view or not to profess any religious view, to engage in religious ceremonies individually or collectively with other citizens.
The humanity of other religious persuasions and the non-religious is constitutionally recognised and protected. They don't have to be apologetic about it nor seek any favour from the Christians.
It is for this reason that some years ago, when Munyaradzi Gwisai was denied his right to register as a lawyer because of his dreadlocked hairstyle, he successfully challenged this decision and the Supreme Court recognised his rights as a Rastafarian. This is also why when taking the oath in court or elsewhere, a person has the choice of a religious text or none.
The right of freedom of thought and conscience is subject only to such restrictions which are necessary to ensure: i) public law and order; ii) public health; and iii) the defence of the reciprocal rights and freedom of other citizens.
Where there is a conflict between one's (non) religious convictions and the Constitution and law, the (non) religious person and religious organisation shall abide by the Constitution and law within the confines of lawfulness, reasonableness and procedural fairness.
The Constitution only states "the Almighty God" in the preamble.
This is to be read as a generic reference to the Divine acknowledged by the religious and sometimes the non-religious. It does not give superior status to any particular religion over others.
If anything, the correct and more accurate representation is that Zimbabwe, like most progressive states, is a secular State that recognises the multiplicity and diversity of (non) religious expression.
Freedom of assembly and association
Religious organisations are private and voluntary associations recognised under the freedom of assembly and association in terms of Section 58.
The freedom to associate necessarily includes the freedom to disassociate. Likewise, the freedom to assemble includes the freedom not to be part of that group.
Zimbabweans are not forced, therefore, to be members of any other religious organisation.
Relationship between the State and religious organisations
There is a clear demarcation and separation between the pluralistic and diverse public sphere for the State and the private and voluntary religious space to protect religion from State interference and protect the individual who otherwise will not want unwarranted or coercive religious influence unless voluntarily subscribed or affiliated to.
This provides a recognition of the independence of the public sphere for the state from religion and of the religious sphere from the state's interference. It is an acknowledgment of a religiously and culturally pluralist and diverse Zimbabwe:
1) To disallow any attempt to use State power and public resources or public sphere to advance, promote or impose a favoured or authorised version of a religious view and convictions and practices over others;
2) To disagree on the notion of what is absolute about religious views and convictions and cultural practices and promote the validity of non-religious knowledge, meaning, relevance and agency;
3) To allow each other to freely promote and express own (non) religious views and convictions and practices in the privacy of families and private and voluntary (non)religious associations; and
4) Not to give specific authority, priority or preference to religious figures and views, as they should be treated just like any other citizen on matters of public interest and rational common good like any other social community.
This means the State:
1) Cannot compel any citizen to adhere to a religious view nor prescribe or impose any favoured and preferred religious views on citizens.
2) Cannot register, regulate nor interfere nor get involved in the activities and internal affairs of any religious organisation as long as they operate in accordance with the Constitution of Zimbabwe and the generally applicable laws.
3) Cannot impose any public power on any religious organisation except in the general enforcement and application of the provisions of the Constitution and any legislation.
4) Cannot finance or promote activities of religious organisations and their interests.
5) Should ensure that religious education in public schools is not biased towards one kind of religious persuasion but be based on fair comparative religious studies inclusive of non-religious studies of secular humanistic morality or ethical humanism.
All public schools and institutions shall be religiously neutral so that the State and its agents do not engage in religious proselytising in respect of a favoured or preferred religion or religious view.
Apart from the legal viewpoints, evangelising through the State with a religion potentially breeds the local version of the Islamic State, the Boko Haram and indeed international terrorism as sparked by religious zealotry.
Anyone making remarks about the religious description of Zimbabwe is telling a lie. What do you make of about 90 percent of the 80 percent who engage themselves in syncretism (practising both Christianity and traditional religious customs)? What do you make of about 75 percent of the 80 percent who are just familiar about but not practising Christianity because of the coerced religious bias of our education system, itself a colonial vestige?
To say that, "Zimbabwe is a Christian nation" is unconstitutional and dehumanising of others who are not Christian. The divine is not even Christian!
For feedback, shingaindoro@gmail.com, and read more of his writings on www.shingaindoro.blogspot.com
Source - sundaymail
All articles and letters published on Bulawayo24 have been independently written by members of Bulawayo24's community. The views of users published on Bulawayo24 are therefore their own and do not necessarily represent the views of Bulawayo24. Bulawayo24 editors also reserve the right to edit or delete any and all comments received.