Search / Falgod
Troubled mining group Falgold Zimbabwe published its delayed financial statements for the year ended 31 September 2018. During this period the group's net loss after tax widened by 609% to US$4.9 mill...
Published: 14 Aug 2019 at 19:01hrs | 1389 | by FinX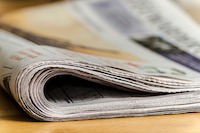 LISTED miner Falcon Gold Zimbabwe has failed to publish its financial results for the financial year to September 30 this year, citing operational challenges which have been worsened by inadequate for...
Published: 20 Dec 2018 at 06:49hrs | 587 | by Staff reporter
Load More Stories