Search / Kakistocracy
Nelson Chamisa, and a broad section of Zimbabweans yesterday blasted war veterans leader Victor Matemadanda over his motion ahead of the Zanu-PF annual national people's conference to have the ruling ...
Published: 06 Dec 2018 at 15:49hrs | 1444 | by Staff reporter
The Secretary General of MDC Youth Assembly Discent Bajila has claimed that Nelson Chamisa is undergoing emotional trauma after his alleged abduction attempt by the dreaded Central Intelligence Organi...
Published: 15 Nov 2018 at 16:48hrs | 8424 | by Mandla Ndlovu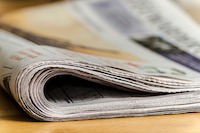 A Kakistocracy is a government by the worst persons; a form of government in which the worst persons are in power (Oxford Dictionary). This has been the case since 1980 when Zanu pf took over, a year ...
Published: 04 Nov 2018 at 13:26hrs | 1060 | by AT Kadada
Load More Stories