Search / Kunerima
While Winky D and Jah Prayzah's fans are fighting and exchanging insults online, the two musicians are on talking terms.Jah Prayzah revealed yesterday in an interview with the controversial Ac...
Published: 19 Feb 2019 at 13:43hrs | 2431 | by Staff reporter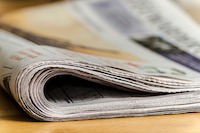 The country's most sought-after musicians Winky D and Jah Prayzah coincidentally revived their "rivalry" in time to celebrate love through eye-catching videos for their singles Mugarden and Kunerima....
Published: 17 Feb 2019 at 08:02hrs | 1005 | by Staff reporter
Award winning super star Jah Prayzah on Monday dropped an official video for his song Kunerima which is part of his latest album Chitubu.The video features celebrated radio personality Samanth...
Published: 12 Feb 2019 at 11:36hrs | 5852 | by Mandla Ndlovu
Load More Stories