Search / Farmvest
Farmvest.biz, Zimbabwe's first multi-faceted agricultural investment platform has launched an exciting new investment opportunity. For the first time ever, Zimbabweans both local and in the diaspora h...
Published: 23 Jul 2018 at 08:57hrs | 1106 | by Michael Matope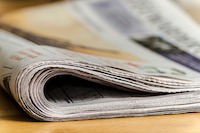 UK based Mitah Group Ltd owned by Zimbabwean born entrepreneur Mr Michael Matope launches www.Farmvest.biz . Farmvest.biz - is Zimbabwe's first Agricultural investment Platform, it aims revolutionize ...
Published: 05 Jun 2018 at 17:29hrs | 1421 | by Agencies
Load More Stories