Sports / Local
Soccer Fixtures: Week 13
13 Jun 2011 at 04:52hrs |
Views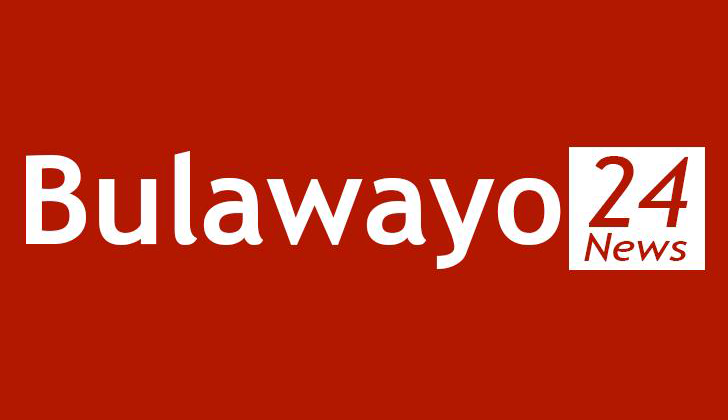 My predictions on Thursday



Hwange vs FC Platinum - Hwange win
Kiglon vs Maction - Motor Action win
Masvingo vs Chicken inn- draw
Monoz vs Caps utd - draw
Bosso vs Saints - Saints win
Dynamos vs blue rbn - Dembare win
Gunners vs mambas - draw
Shabanie vs shooting stars- shabanie win



The results



Kiglon 2-2 maction- wrong
Monoz 0-0 caps - correct
Hwange 0-1 fc platinum- wrong
Masvingo 0-0 Chicken inn- correct
Bosso 3-0 Saints - wrong
Dynamo 1-2 blue rbn - wrong
Gunners 1-0 mambas - wrong
Shabanie 1-0 shooting stars- correct



Winners



FC Platinum- away win
Blue ribbon- away win
Hlanders – home win
Gunners- home win
Shabanie- home win

Three draws and two of the draws were none scoring. 13 goals scored.



Rahman Gumbo continued with his fine run as the new coach of Fc Platinum. It is now two out two for him, and they have hit three goals. They are likely to continue with the fine run as they face Kiglon in their next match at home. They are now tied at the top with motor action on 26 points and are separated by goal difference. It was a massive win by the smallest of margins, the colliery is not the easiest of places to come out with something- let alone maximum points. They are now unbeaten in their last three matches and have not conceded in those three games. They faced a Hwange team that had not lost the last four games, winning three and drawing once, it was the first time Hwange had conceded in five games, they were on a fine run.

After two straight defeats Bosso returned to winning ways, beating a saints team that passed the ball well but just could not penetrate the defence of captain Gibert Banda, Innocent Mapuranga, Lawson Nkomo and Gift Lunga. Saints have lost twice in Bulawayo- all defeats at the hands of fellow Bulawayo rivals Chicken Inn 1-0 and now Bosso 3-0. The win ensures that they are now three points behind the log leaders. After been out of the picture, they are back in it-thanks largely to mighty bulls and Makepekepe dropping points.

Blue Ribbon continue to shine when playing the big teams, is it because of seasoned coaches- former Dynamos players Misheck Chidzabwa(some might still remember him as MARIMO) nicknamed SCANIA during his playing days and assisted by Biggie Zuze- I think they used to call him BINDURA. They have so far beaten Caps utd 2-0, Hlanders 2-1 and Dembare by the same scoreline. For Dembare they came into this match sitting on a four match unbeaten run, since their defeat to Chikwata in Bulawayo. It will leave lots of questions about last week`s result, were they finding the touch or it was a question of a weak Mambas team, that is losing weak in weak out.

Gunners recorded only their second win of the season, beating a mambas team that has lost four of its last games, mambas are now firm favourites for relegation, alongside shooting stars who lost away to Shabanie. Stars have now lost their last four games, while Shabanie are improving and are unbeaten in their last seven games since their defeat to fc platinum. They have managed – two wins and five draws.
Motor Action are now dropping points that might affect their bid to retain the title, this was a second consecutive draw, that sounds like 4 points dropped. They boast of the least defeats in the league-one- to shooting stars. Since that defeat they are on a fine 9 match unbeaten run- collecting- 5 wins and 4 draws. Kiglon picked a valuable point, so did Monoz, who are draw specialist with an eighth draw of the season.

Joining the list of draws were Caps utd, who seem to be always taking their fans up there and giving them some hope, only to quickly bring them down, while they are confident of a fine run continuing.

Away from the Zimbabwe PSL, yesterday I had the chance to watch some, Division one southern region soccer. It was a good game in which former PSL outfit Bantu Rovers beat New West 4-1. What made this game special is that I watched it, alongside one old man who introduced me to this beautiful game, it had been some time since I watched a match with him at the stadium, the last time this happened I think was at BF, it must have been the Rothmans trophy final, Bosso vs Dembare and Nhamo Shambira must have scored a last minute header at the mpilo end, I was seated at the Empankweni side. So for this to happen again, it was good and I enjoyed his analysis of the game, he has lost none of his wisdom of the game, I must say I am happy that he taught me the game. I am sure he is happy with my contribution to the game and yesterday must have been happy with the performance of his son, although they lost to Bantu Rovers. Yes, the old man was my father, he is now based at his farm in Matopo and had come to watch my young brother-Zibusiso- who turns out for New West. Many thanks for guiding us into this game and for all the support and continued guidance. I know the difference comes up with MAN UTD, he has always followed this team and I have always been Liverpool, he is always smiling these days and I hope from 2011-212 season it will be my turn- you will never walk alone.

So Sunday Chidzambwa and his Black Leopards are on the verge of a SA PSL ticket, will they beat Bay Utd, we wish him all the best. He is one man who continues to raise the Zim flag high, just like Rahman Gumbo did in Malawi and Botswana. Do I hear someone saying they once worked together? I hope they will work together again in some capacity, at some stage.