Sports / Soccer
Benyu, Bonne, Darikwa, Muskwe join Warriors camp
07 Nov 2017 at 05:14hrs |
Views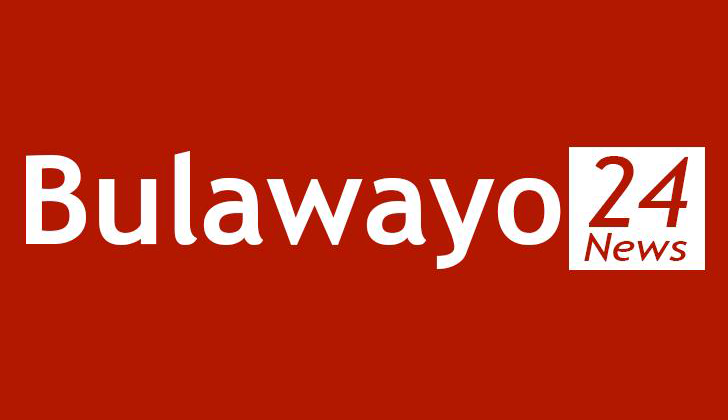 TALISMANIC forward and skipper Knowledge Musona has been ruled out of Zimbabwe's international friendlies against Lesotho and Namibia but the Warriors yesterday welcomed their British based new recruits with the contingent flying in for the two assignments.
The quartet - strikers Kundai Benyu, Admiral Muskwe and Macauley Bonne and defender Tendai Darikwa - arrived at different intervals and were given a rousing welcome by a waiting band of drum-beating Warriors supporters at the Harare International airport.
Bonne, Darikwa and Muskwe were the first of the "British Brigade'' to fly in earlier in the day accompanied by Marshal Gore who has been working round the clock to facilitate the players' availability to feature for their fatherland.
Celtic forward Benyu then jetted in later in the afternoon to complete the brigade that had been expected from England.
The Warriors newboys would, however, have to wait a little longer before they can team up with their captain and talisman Musona who has been ruled out amid revelations that he received a knock while featuring for his Belgian club KV Oostende at the weekend.
First choice goalkeeper George Chigova has also been sidelined by an injury which he picked as his club Polokwane City knocked out Orlando Pirates from the Telkom Cup on Saturday.
But there was no doubting that much of the attention had been focused on the new generation of Warriors who are based in England and who have now committed to playing for Zimbabwe.
The players also expressed enthusiasm that their the two assignments could mark the beginning of a new romance with the Warriors.
Nottingham Forest defender Darikwa declared that he wants to impress and play a big part in the Warriors' African Cup of Nations qualifiers which resume on March next year.
Darikwa, who had previously been courted by ZIFA but without success said he was excited to be finally home and chose to focus on the future.
"I have come here to win, I want to win. We are going to the Africa Cup of Nations. We have to qualify. It's nice to be here. I wasn't expecting this, I am happy and I appreciate all of this from the fans and all of you guys. I don't want to speak about the past, the past is gone now. I am 25 and maybe then, it wasn't time, for me to come here," said Darikwa.
Darikwa revealed that he has little knowledge of his other teammates except Musona and Marvellous Nakamba, says he will use the week in which Zimbabwe will play two friendly matches to know everyone better.
Zimbabwe will complete the FIFA week with another match against the Brave Warriors in Windhoek on Saturday.
Leicester City forward Muskwe, who has been coming to Zimbabwe since he was six and often took part in matches for his uncle Partridge Muskwe's Friendly Academy, said he hopes to bring in goals for the national team.
"I have been following Zimbabwean football especially the African Cup of Nations. Hopefully I can bring the goals to the team," said the tall forward.
Bonne, who had a one-game stint for Callisto Pasuwa's Under-23 side against Morocco, was also happy to be home.
"I wasn't expecting this reception, far from it. I promise to win matches and score goals," Bonne said.
The two new forwards are expected to partner the more experienced Tendai Ndoro in the Warriors attack following Musona's absence.
Musona had been expected to link up with the squad tomorrow in Johannesburg after playing for Oostende on Sunday.
But Warriors team manager Wellington Mpandare said Musona and Polokwane City goalkeeper Chigova have since been ruled out for these two matches.
Following Chigova's injury, the coaches last night roped in Black Rhinos goalkeeper Hebert Rusawo to deputise CAPS United'S Edmore Sibanda.
"Musona got injured last night (Sunday), George Chigova was injured in the Cup game against Orlando Pirates so we will miss them in Lesotho. We still have able replacements and we think the players will deliver. We hope and trust the four new guys will gel in. Knowledge is going for an X-ray on his ankle injury and we will only know the extent of the injury after a scan on Tuesday. Though we had issued a ticket for him, these things do happen. Knowledge and Marvellous Nakamba were not flying to Zimbabwe because they were playing on Sunday evening and then link up with the rest of the team in South Africa," Mpandare said.
Mpandare also said they had included CAPS United midfielder Devon Chafa who had earlier been dropped.
Interim coach Wilson Mutekede had trimmed the squad to 18 players, dropping Chafa, Ishmael Wadi, FC Platinum winger Ali Sadiki and Yadah's Leeroy Mavunga.
Eleven players are scheduled to leave this morning, spend the large part of the day in Johannesburg where they will link up with the rest of the players and later connect together to Maseru.
After playing Lesotho, the Warriors will briefly return home on Thursday evening before catching another flight to Namibia the following day.
The Brave Warriors, who knocked the Warriors out of the 2018 CHAN tournament, have named a strong side for the Hage Geingob Cup tie set for the Sam Nujoma Stadium on November 11.
Warrior's squad:
Goalkeeper: Edmore Sibanda, Hebert Rusawo.
Defenders: Dennis Dauda, Tendai Darikwa, Qadr Amini, Jameson Mukombwe, Kelvin Moyo, Peter Muduwa.
Midfielders: Kundai Benyu, Liberty Chakoroma, Devon Chafa, Marvellous Nakamba, Kuda Mahachi.
Strikers: Admiral Muskwe, Macauley Bonne, Tendai Ndoro
Namibia squad:
Goalkeepers: Edward Maova, Charles Uirab, Loydt Kazapua.
Defenders: Ferdinard Karongengee, Tjiuana-Tja Tjinotjinua, Charles Hambira, Edmund Kambanda, Larry Horaeb, Tiberius Lombard, Denzil Hooseb, Riaan Hanamub.
Midfielders: Imannuel Heita, Dynamo Fredericks, Christiaan Jakobus, Ronald Ketjijere, Petrus Shitembi, Wangu Babtista Gome, Absalom Iimbondi, Junias Theophilus, Hendrik Somaeb, Panduleni Nekundi, Roger Kumbee Katjiteo, Peter Shalilule.
Source - the herald