Entertainment / Music
Out & About on Valentine's
14 Feb 2016 at 10:28hrs |
Views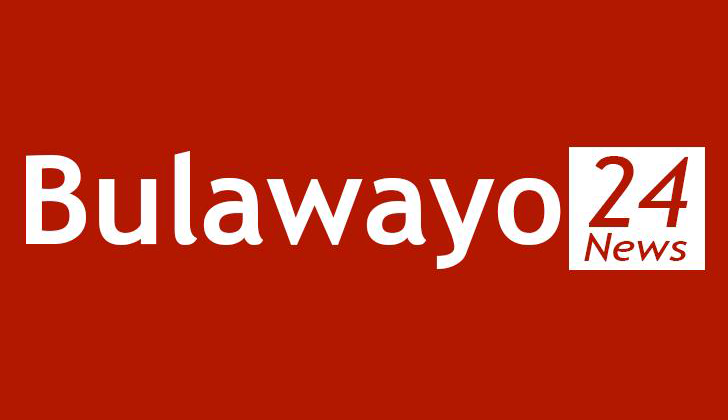 VALENTINE's Day brings with it plenty of expectations, with both couples and singles looking forward to having fun on the day.
Harare is never short of great events and activities to indulge in.
With a vast selection of restaurants, clubs, outdoor venues and sites to choose from; there is no reason not to enjoy yourself.
Below are a few options for those who would like to go out and have some fun.
La Fontaine
Situated in the leading five-star Meikles Hotel, La Fontaine Grill Room is the ultimate choice when looking for somewhere to celebrate a special Valentine's Day with your loved one.
Couples will have the opportunity to explore the full a la carte menu of classic French cuisine, with a vast section of grills while they listen to smooth live music.
As a Valentine's special, the ladies will receive a complimentary glass of wine, a red rose and chocolates.
Maestro Restro Lounge and Bar
Couples can go and enjoy their night at this upmarket place that has a great dinning atmosphere, with carefully selected luonge music serenading their ears.
With a restaurant, lounge and bar concept, Maestro thrives on a comfortable dining experience.
Macheso dates Las Vegas
For those who would like to celebrate Valentine's Day with the whole family, Club Las Vegas in Southerton is the place to be as it will play host to sungura ace Alick Macheso.
Macheso's live shows have of late become the perfect opportunity for fans to sample his new songs as the wait for the release of his album continues.
Besides the music, the venue itself has a brilliant partying atmosphere where people can enjoy their drinks while they grill their favourite meat.
Las Vegas will host a modelling show alongside Macheso's gig.
They have also set up a photo booth for lucky couples to get pictures with Macheso.
Kids will be treated to jumping castles and water slides as Ajigija the Clown paints their faces and keep them entertained.
The Volt
Lovers are in for a treat tonight with Guspy Warrior, real name Emmanuel Manyeruke launching his new lovers' rock album at the recently opened chic club, The Volt.
Guspy is among the county's top Zim dancehall chanters and has been able to churn out massive hits in the past. Fans can expect the new project to be explosive.
News Café Borrowdale
News Café Borrowdale comes alive today with Hidden Culture's "Supersized Sushi Sunday", which will have top local DJs Jason Le Roux, Bhana and Magali from France rocking the dance floor with electro and deep house music.
There will be sushi and cocktail specials so if you intend to celebrate Valentine's Day in a classy and vibrant environment, this is the place to be.
Motor Action Sports Club
Now regarded as the ultimate Sunday party spot, Motor Action Sports Club will be hosting a Valentine's Special party that will have several surprise artistes and DJs entertaining fun lovers. Powered by Platinum Entertainment, these Sunday parties have played host to numerous artistes and DJs that include Killa T, Seh Calaz, Ba Shupi, Judgement Yard, Legendary Sound and Garry B, just to mention a few.
Extra Mile
Situated in the Mbudzi area, Extra Mile has proven to be one of the most favourable venues for outdoor live shows and today, music fans will be treated to a Jah Prayzah gig.
Valentine's has never been this better. Fans will have the opportunity to celebrate the day while enjoying performances from the current most sought-after artiste in the country. The Eriza hit-maker has left no room for disappointment during his performances and today he will definitely give his fans the perfect Valentine's treat.
Pabloz Restaurant
Celebrate Valentine's Day at one of the most exquisite restaurants in Harare by taking your loved one to Pabloz Restaurant. The restaurant, which prides itself for top notch service will be offering plenty of Valentine's specials today, all of which are set to guarantee the perfect dining experience.
The restaurant has a huge selection of dishes to choose from, topped with a vast wine range consisting of over 1 500 bottles.
City Sports Bar
Peter Moyo and his Utakataka Express will be showcasing their skills on stage at the new look City Sports Bar today.
Young Igwe, as he is popularly known, is set to celebrate tonight with his fans in style with a top drawer performance that music lovers have become accustomed to.
Wedza Spacemen
Killa T and Soul Jah Love will be sharing the stage tonight at Wedza Spacemen Bar in Glen Norah for a Valentine's Special dancehall bash.
Both artistes are among the biggest music acts in the country, with a large number of hit songs between them. Considering that they are both seasoned performers on stage, the show is set to be explosive.
Theatre in the Park
The New Theatre in the park at Harare Gardens is another option for lovers who would prefer spending their quality time listening to the best of Zimbabwean love songs of all time.
The songs, which are being performed by veteran jazz artiste Bob Nyabinde will feature hits from as early as the 1930s to those of the current era.
Nyabinde is not new to performing at special occasions and his ability to interact with the crowd will definitely spice up the performance.
Source - sundaymail