Entertainment / Music
List of NAMA Award winners
15 Feb 2016 at 05:37hrs |
Views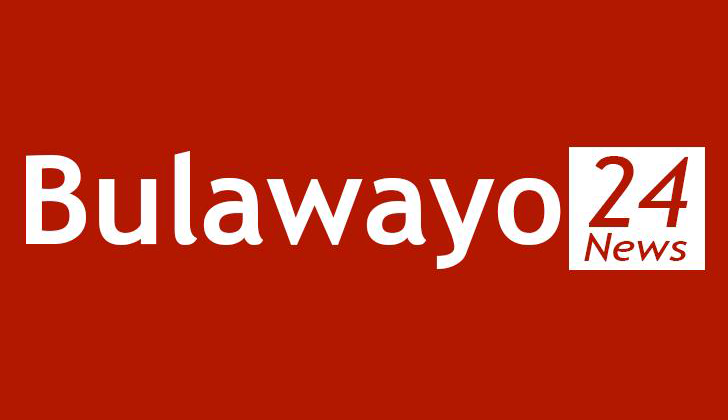 THEATRICAL production - Chimbwido Girl of War - was the biggest winner at the 2015 National Arts Merit Awards (Nama) held at 7 Arts Theatre in Harare at the weekend. Voted as last year's outstanding theatrical production, the play which shows the role played by women in society, scooped three awards. Its playwright and director - Stanley Makuwe - was awarded for his efforts while actress - Nyaradzo Nhongonhema outshone her female counterparts in the Outstanding Actress category.
Doing it for Bulawayo were poet Philani Nyoni (Outstanding Poet), actor - Gift Chakuvinga (Best Actor) and short film – Jane the Ghost (Outstanding Screen Production).
Talented comedian, Doc Vikela, who often leaves crowds in stitches, well deservedly scooped Outstanding Comedian. Tonight with Zororo, a current affairs programme which recently landed a slot on DStv's Zambezi Magic channel, was named Outstanding Screen Production.
As usual, the most contested Namas were in the music category where Jah Prayzah and Winky D dominated. Winky D with hit track, Disappear which was released towards end of 2015, won the Best Song. Predictably, the People's Choice award also went to Winky D. Jah Prayzah who is riding high on the success of his Jerusarema album, was awarded for that album. He was also named Outstanding Male musician.
However, some felt Killer T deserved at least one award in the music category over the two artistes.
Selmor Mtukudzi was named Outstanding Female Musician while organisers of the annual Kalawa Jazzmee Homecoming show – X-Mo Squad lost out to Marondera promoter – Legends Sports Bar in the Outstanding Promoter category.
Despite the awards, the major highlight of the ceremony was the red carpet where celebrities and those who attended the event took turns to be interviewed and pose for pictures. The red carpet was a mad mixture of fashion faux pas and elegant top drawer outfits.
One of the presenters of the event, Patience Musa, outdid herself following an outcry from last year that she had not risen to the occasion. She changed into three different outfits during different intervals of the event-all showing off her tiny waist and even shoulders.
Other presenters – ZiFM's Candice, MisRed and Susan Makore also showed up in showstopper gowns. Winky D in his red ensemble proved he was not only the King of Dancehall but a fashionista as well. Jah Prayzah was dressed like a high ranking army officer in a detailed red, black and white dress uniform and red beret paired with a black pair of pants.
But much to the ridicule of many, Daiton Somanje's wardrobe went horribly wrong as he showed up in an oversize yellow jacket. Albert Nyathi could have done more than just a shirt and pair of jeans.
Prizes given to winners were not impressive, with some suggesting that organisers – the National Arts Council of Zimbabwe – would have rather not given winners prizes, but trophies alone. Some winners were fortunate to win decoders while the less unfortunate ones walked away with three metres of fabric. Stop to Start – a transformation, leadership and investor relations firm; DStv and Old Mutual are expected to give winners prize monies although it was not disclosed how much. Fabrics company – Cha Enterprises – were the major sponsors of the ceremony.
Organisers were commended for keeping the programme compact as the event began just after 7PM and ended before 10PM, leaving people with a lot of time to attend the after party. Those who watched the ceremony from the comfort of their homes were, however, dealt a major blow as the event, which had been slated to start beaming live after the 8PM news, was broadcast later after 9PM.
This was a bore as they had to follow proceedings through tweets and Facebook posts, relying on those who were at the venue. Unlike international award ceremonies, viewers at home never had a chance to witness red carpet proceedings.
But Bulawayo rapper Calvin was the most affected because from the moment he set foot in Harare, it was one misfortune after another. On Saturday while rehearsing for his Nama performance the next day, he was confronted by rap rival, Junior Brown who pushed and shoved him at the 7 Arts Theatre.
Jnr Brown, who has been fighting with Cal_Vin ever since he lost out at the Zim Hip Hop awards last year, apparently feels challenged by the Zikhupani hitmaker as he told him that he was losing money because of the Bulawayo rapper.
Cal_Vin said Junior Brown, accompanied by five friends, approached him and a scuffle ensued. Their fight was broken up by security personnel close by.
"I don't know what he wanted and I was surprised when I saw him confronting me. I actually laughed at him as I realised he was so desperate for attention. I feel sorry for him," said Cal_Vin.
"I heard him shouting that I was messing with his money and wondered what he was talking about."
As if that was not enough, Cal_Vin was dealt another blow during his Nama performance on Saturday as the sound died on him, a few seconds after he had started performing hit track – Zikhupani. He had no option but to leave the stage and plead with organisers to give him another slot – but that never happened.
As a result, he spent the greater part of the awards ceremony backstage nursing his wounds and hoping organisers would call him. He was, however, grateful for the love which fans had shown him in Harare.
And these are the winners . . .
1 Literary Arts Awards
Outstanding First Creative Published Works – Chaotic by Samantha Chihuri
Outstanding Children's Book – Tsuro naGudo: Misi yese Haifanani by Daniel Mutendi and Wilbur Kandiero [DanTs Media]
Outstanding Fiction – Textures by John Eppel & Togara Muzanenhamo [AmaBooks]
2. DANCE AWARDS
Outstanding Male Dancer – Sean Mambwere (M & M Dance Factory)
Outstanding Female Dancer – Timikha Fisher (Breakthrough Productions)
Outstanding Dance Group – M & M Dance Factory
Outstanding Choreographer – Sean Mambwere (M & M Dance Factory)
3. VISUAL ARTS AWARDS
Outstanding 2 Dimensional Work – Tears of a Woman by Mavis Tauzen
Outstanding 3 Dimensional Work – Happy Elephant by Farai T. Tandi
Outstanding Mix Media Work – The Dog and the Bone by Johnson Zuze
Outstanding Exhibition – Agostinho Neto Curated by Raphael Chikukwa at National Gallery of Zimbabwe
4. SPOKEN WORD AWARDS
Outstanding Poet – Philani Nyoni
Outstanding Comedian – Victor T Mpofu aka Doc Vikela
5. THEATRE AWARDS
Outstanding Actress – Nyaradzo Nhongonhema in Chimbwido the Girl of War
Outstanding Actor – Gift Chakuvinga in The Taking
Outstanding Theatrical Production – Chimbwido the Girl of War by Stanley Mukuwe
Outstanding Director – Stanley Makuwe for Chimbwido the Girl of War
6. FILM AND TELEVISION AWARDS
Outstanding Actor – Anthony Tongani in Ngozi
Outstanding Actress – Chipo Mbizvo in Mwanasikana
Outstanding Music Video – Huyai Tinamate by Charles Mawungwa ft. Hope Masike
Outstanding Screen Production – Full Length Film – Mwanasikana directed by Beauty Nakai Tsuro
Outstanding Screen Production – Short Film – Jane the Ghost directed by Learnmore Sibanda
Outstanding Screen Production (TV) – Tonight with Zororo directed by Nqobizitha Mlilo & Zororo Makamba
7. MEDIA AWARDS
Outstanding Journalist Print – Beaven Tapureta from The Herald
Outstanding Journalist TV – Sifiso Mpofu from ZBC
Outstanding Journalist Radio – Josephine Mugiyo from ZBC
Outstanding Online – Panorama
8. MUSIC AWARDS
Outstanding Female Musician – Selmor Mtukudzi
Outstanding Male Musician – Mukudzei Mukombe aka Jah Prayzah
Outstanding Album – Jerusarema by Mukudzei Mukombe aka Jah Prayzah
Outstanding Song – Disappear from Gafa Life by Wallace Chirimuko aka Winky D
Outstanding Promoter – Danchip Investments t/a Legends Sports Bar
1. SPECIAL AWARDS
Stephen Chifunyise
Nhimbe Trust
PEOPLES CHOICE AWARD – WINKY D
Source - chronicle