News / National
Zimbabwen family in Johannesburg hostage drama
23 May 2018 at 07:51hrs |
Views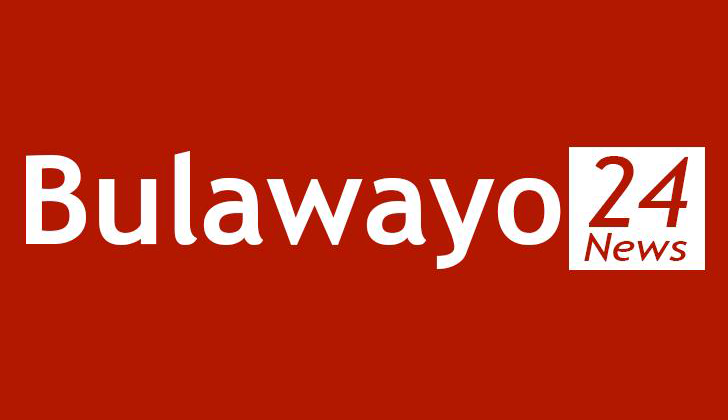 A ZIMBABWEAN family endured a tense 45 minutes of movie style hostage drama at a Shoprite outlet in Johannesburg, South Africa.
Four masked robbers clad in army fatigues, who wielded "huge rifles," got away with an undisclosed amount of money following a standoff with police on Sunday.
They ordered more than 80 customers, over 15 till operators and other shop employees to lie down at Southdale Mall at around 11AM.
Terrified shoppers said the gunmen said anyone who moved would be shot dead.
Directorate for Priority Crime Investigation (HAWKS) Gauteng Provincial spokesperson Captain Ndivhuwo Malumu yesterday confirmed the robbery and hostage incident.
She said the suspects were still at large and investigations were underway.
"I can confirm we are investigating a case of cash in transit heist which occurred at Southdale Mall within our province. Together with the Crime Intelligence Unit, we are working on the matter and following up on any available detail regarding to the matter that will lead to the arrest of the suspects. So far, no arrests have been made," said Captain Malumu.
A Zimbabwean couple who were with their two minor daughters said they believed the robbers would kill everyone.
The couple, who asked not to be named citing fear of reprisals, said the armed men pounced about 10 minutes after the family arrived at the store.
"Four men in bottle green uniforms walked into the shop carrying huge firearms and in English, they ordered everyone to lie down with faces on the floor. They ordered the security guards to close the doors and lock them," said the woman.
"We were scared because they sounded mean and dangerous. They said if anyone moved even an inch or tried to call the police, they would spray everyone with bullets."
She said everyone complied without hesitation while others seemed to suffer panic attacks.
"My children were fidgeting and I could not talk to them. I just shut my eyes tight and expected to feel bullets puncturing my body anytime," said the woman.
The woman, who said she was still in shock, added that the four men went to the tills and she could hear them issuing harsh orders and emptying the tills.
"They grabbed a few till operators and demanded to be shown the manager. They demanded to be shown the room where cash was kept. All four of them went into the room but no one dared to move," she said.
Her husband said he suspects that shoppers in the mall, on seeing people lying on the floor in the shop, alerted neighbouring stores who all quickly closed their premises and called the police.
"My children began crying uncontrollably and other children joined in. I almost wet my pants fearing the men would just come out of that room and blow their heads off," the woman added.
Her husband said the robbers got communication from their accomplices outside, who told them that police had ambushed them.
"Armed police officers came into the store and began talking to the gunmen, who were still inside the cash room, using a cellphone. The robbers refused to come out of the room," said the woman's husband.
"Exactly like in a movie, we left the shop in batches while police continued negotiating."
He said he later heard the robbers fled with an undisclosed amount of money, although he could not understand how it happened as they seemed cornered.
Robbers have in many incidents targeted Shoprite outlets in South Africa.
In March 2015, two separate robberies occurred at Clearwater Mall and a Shoprite store in Naledi, Soweto.
Two suspects were arrested and four more were on the run after they robbed Shoprite. Two men were killed, two were wounded and two others were arrested following a shootout between police and suspects at Clearwater Mall.
The robbers allegedly got away with R7, 000 at Shoprite in Naledi.
In May 2017, a Shoprite liquor store was robbed in Strandfontein Road, Pelican Park.
The store is located next to the supermarket.
Police said four armed robbers stormed the shop and demanded money before hitting a female security guard in the head with a gun.
A week earlier, on May 1, three armed robbers carried out a robbery at Shoprite at Nyanga Junction mall, leading to a 12-hour hostage drama.
The robbers had targeted a social grant paypoint.
During a shootout between robbers and security, armed response officer Patrick Castle (28) of TSU Group was wounded and later died in hospital while one of the robbers was injured.
Another robber was killed by cops when negotiations ended while a third suspect escaped.
Ten hostages, which included cleaners and management at Shoprite, were rescued unharmed.
In June 2017, a gang armed with AK47 rifles entered Shoprite in the Mfuleni shopping centre and demanded cash. They got away with an undisclosed amount and no arrests were made.
In February 2017, two suspects robbed Shoprite Supermarket in Mayfair and escaped with R250 000 and a DVR recorder.
Source - chronicle