News / National
Police launch manhunt for 16-year-old murder suspect
26 Feb 2023 at 09:48hrs |
Views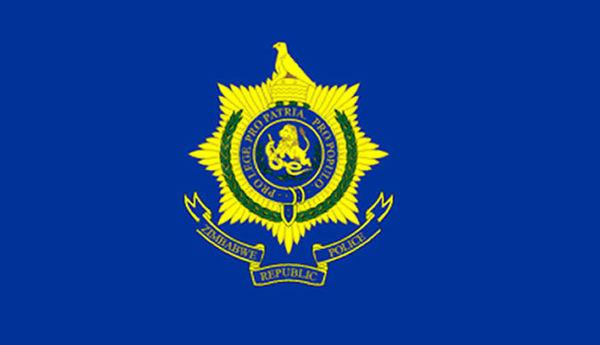 Bulawayo police are appealing for information that may lead to the arrest of a suspect who allegedly killed a 51-year-old man after they had a heated argument on February 5 in Iminyela suburb in Bulawayo.
The suspect, Sibusiso Dube, aged 16 from Iminyela fled the scene after assaulting the deceased Gracious Dube with an unknown object in the head and leaving him bleeding on the floor.
Bulawayo Provincial Police Spokesperson Inspector Abednico Ncube confirmed the incident. The two had a misunderstanding at the now-deceased's residence leading to the accused assaulting the deceased. A few minutes later, a neighbour found the now deceased lying on the ground bleeding from the nose and ears, and had sustained a swollen head as well as face.
He was taken to Mpilo Hospital by ambulance and a police report was made. The police tried to find the accused but he was not found at his place of residence. On 20 February Dube passed on while admitted to the hospital.
"Police would like to urge members of the public not to put the law into their own hands but try to find amicable ways to solve their problems or seek redress from other people rather than to resort to violence," said Insp Ncube.
In another incident a 28-year-old Binga man has been arraigned before the courts for allegedly axing his father all over the body after accusing him of chasing away his wife from the homestead during his absence.
He appeared before Hwange regional magistrate Mr Mark Dzira last week facing attempted murder charges and was remanded in custody for sentencing on Friday. The State's case as presented by the prosecutor, Mr Mncedisi Dube, is that on 13 August 2022, in Khumbu village, Chief Siabuwa in Binga, Tawanda Tshuma (28) arrived from Gwanda where he had been working as a gold panner.
On arrival he was told that his father Accpen Siayimikila Tshuma (63) who had been incarcerated had come back from prison and asked Tawanda's wife to leave their homestead. Upon arrival, he asked his father where his wife had gone to and he responded that she left to an unknown destination. An altercation then ensued.
The court heard that Tawanda threatened to kill his father for chasing away his wife without consulting him. He went out and when he returned, he was armed with an axe. He started shouting obscenities at his father accusing him of enjoying conjugal rights while he suffered as his wife had gone.
It is the State's case that sensing danger, the complainant stood up intending to leave, but Tawanda would have none of it as he struck him once on the head and he fell to the ground. He proceeded to strike his father several times all over the body leaving him lying helplessly on the ground, bleeding profusely. The victim was rushed to hospital and the matter was reported to the police leading to the arrest of Tawanda.
Source - The Sunday News