News / National
Fidelity Printers in kickbacks storm
02 Apr 2023 at 11:11hrs |
Views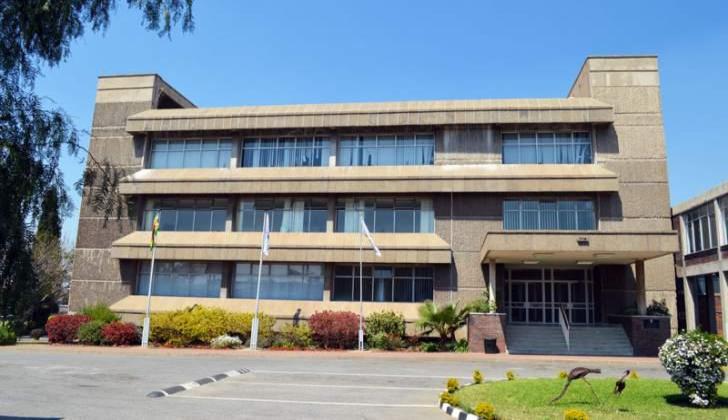 FORMER Fidelity Printers and Refiners general manager Fradreck Kunak (pictured) a and the company's head of gold operations Mehluleli Dube were allegedly paid US$30 000 and US$3 000 kickbacks apiece each month by controversial Kenyan tycoon Kamlesh Pattni to facilitate illicit transactions and gold smuggling activities, a new investigation by global television network channel Al Jazeera has revealed.
The investigation, which has riled the authorities and some Zanu-PF activists, reveals how syndicates have turned Western sanctions meant to target Zimbabwe's government into an opportunity to smuggle large quantities of gold and launder hundreds of millions of dollars through a complex web of companies and bribes.
Al Jazeera reporters, posing as Chinese nationals who were looking to launder large sums of money, were offered several ways to remove all stains of corruption from their dirty cash.
Plattni's Suzan General Trading which according to the documentary is at the centre of a gold smuggling and money laundering network was registered by Fidelity as a gold buying agency to buy the precious mineral in towns such as Harare, Kwekwe, Kadoma and Bulawayo. The permit authorises Suzan to acquire gold as an agent or dispose of the yellow metal to Fidelity through its buying centre.
Kunaka's signature, the documentary showed, appeared on all of Pattni's gold trading licences.
Dawood Khan, brother to South African-based Mohammed "Mo Dollars" Khan, who is accused of cleaning money for Zimbabwean business tycoon Simon Rudland revealed in the latest episode of the Al Jazeera Investigative Unit documentary that Pattni bribed Kunaka and Dube when they were still employed by Fidelity.
The documentary revealed that Pattni's ledger showed monthly payments of US$30 000 to "FKUN" whom Dawood Khan said was Kunaka. Al Jazeera also claims that Kunaka's daughter received a bursary from a charity run by Pattni.
"One guy that is responsible for the gold sales, his name is (Mehluleli) Dube. Dube is getting good benefits from Plattni, US$3 000 per month. He is also the signing authority for getting this licence for sale and purchase, narrated Dawood Khan during the second episode of the documentary titled Gold Mafia-Smoke and Mirrors.
"Fradreck Kunaka, they write his name as FKUN. He (Plattni) paid him (Kunaka)
US$30 000 . . . You know that Fraderick Kunaka comes all the time to his office at 299 Borrowdale. Every month he got US$30 000.
"Fradreck Kunaka is the one signing authority. He is the main guy who has to give them a licence to buy and sell gold and any other licence related to Fidelity. US$3 000 for Dube,
US$30 000 for Mr. Kunaka every month."
Platnni, the documentary shows, would operate from a gated property in the affluent suburb of Borrowdale.
In Episode 2 of the docuseries, Pattni is caught on camera promising an Al Jazeera undercover reporter playing the role of a shady businessman known as "Mr Stanley."
Efforts to get comment from Kunaka were in vain as he hung up on calls. He did not respond to a WhatsApp message sent to him despite blue-ticking it, indicating he had read the questions.
Another short text message sent on the same line he was hanging up calls was not replied at the time of going to print. An attempt to make follow-up regular calls was unsuccessful after it emerged that he had blocked calls from this journalist after text messages were sent to him. Dube on the other hand could not be reached for comment.
Cash-strapped Zimbabwe needs hard currency because the country's own currency has lost its value in international trade due to hyperinflation.
Analysts say a commodity like gold is a good way to earn greenbacks, but international sanctions imposed on the country make it difficult for the government to export gold because of the additional scrutiny on officials in power.
Source - thenewshawks