News / National
Disgruntled CCC candidates go rogue
06 Jul 2023 at 17:18hrs |
Views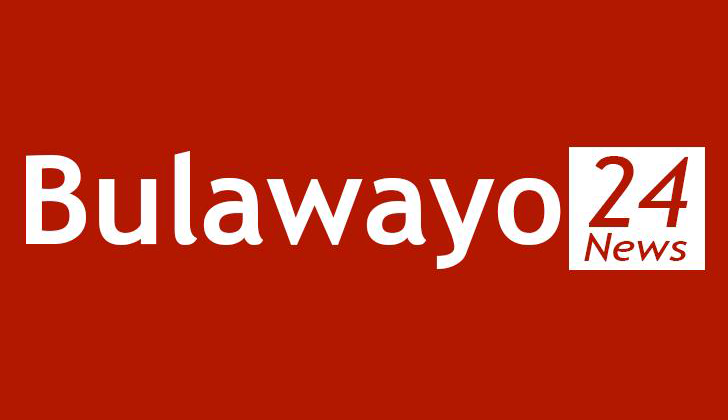 THE opposition Citizens Coalition for Change (CCC)'s house is on fire in Manicaland as aspiring candidates who were unfairly disqualified during the candidates' selection process are up in arms with the party's leadership and are going to contest during the August 23 polls as independent candidates, The Manica Post reported.
This has left the CCC at sixes and sevens in Chipinge South and Makoni Central Constituencies where four candidates have gone rogue and successfully lodged their nomination papers as independent candidates after being denied tickets to represent the party.
The Nomination Court brought to the surface divisions that CCC officials have been trying to keep under wraps.
The CCC aspiring candidate for Chipinge South - Mr Army Maunde - and three disgruntled Rusape councillors, including outgoing Rusape Town Council vice-chairman, Councillor Peter Kwesha (Ward 10), as well as Councillor Munyaradzi Preference Chigwede (Ward Eight) and Councillor Elizabeth Trinity Chidza (Ward Three), are not taking it lightly after their controversial disqualification.
These candidates have pulling power among their supporters, and have vowed to use those votes against the party as a way to vent their anger.
The candidates cited unfair treatment, vote-rigging and questionable winning margins that did not match the voter turn-out as the reasons to go head on against the party as independent candidates.
The disgruntled CCC members have vowed to resist persuasions by party officials to withdraw from the race.
Mr Maunde, who is popularly known as Amex at Checheche Growth Point, accused the party leader, Mr Nelson Chamisa, of elbowing him out to pave way for his blue-eyed boy, Mr Clifford Hlatywayo.
In Chipinge South, Mr Maunde will face five other candidates, that is Mr Hlathwayo (CCC), the incumbent and veteran politician, Enock Porusingazi (Zanu-PF), Mr Ronald Mlambo (Independent), Mr Takawira Mupakati (NCA) and Mr Nelson Sithole (DUZ).
Party supporters are arguing that Mr Hlatywayo is detached from the grassroots.
They say he only surfaced during the fraudulent internal candidates selection process.
On the other hand, Mr Maunde, a local businessman, argues that all along he has been the face of the opposition in the constituency, only to be axed at the last minute.
In a telephone interview with The Manica Post, Mr Maunde said he was short-changed by the opposition party since 2008 and decided to go solo.
"I have been working tirelessly for the opposition party for a long time, but I am always being given a raw deal. In 2008 I was told to step down for Mr Meki Makuyana who contested and won the Chipinge South seat. I thought my turn would come in 2013, but nothing materialised.
"The same happened in 2018. Come 2023, there is still nothing for me and I have had enough of being used. There was no consensus during the so-called candidates selection process. Seats were reserved for the leadership's blue-eyed boys. There was manipulation of the whole selection process.
"At first we were told that the selection process would be done at Checheche, but the venue was changed at the last minute for Chisumbanje to ensure that Hlathwayo wins," said Mr Maunde.
He added: "There is nothing democratic in CCC because when we asked for dialogue, they came up with a flimsy excuse saying the leadership's vehicle had broken down on its way to Chipinge to address our concerns.
"I have the grassroots' support, and that is why I opted to go independent. This signals the demise of Hlathwayo and CCC in Chipinge South," said Mr Maunde
In Makoni, the move by the outgoing Rusape councillors to contest as independent candidates has tilted the ground against the National Assembly aspirig candidate Mr Patrick Sagandira as it has divided the opposition's support base.
The CCC candidate selection process in that district was marred by chaos, with a faction led by Mr Sagandira allegedly using an array of unorthodox means to eliminate rivals.
Mr Sagandira allegedly did not want the sitting councillors to bounce back.
However, his move might come back to haunt him as the sitting councillors now have a platform to fight his candidature and divide the vote.
Makoni Central is currently under the armpit of Mr David Tekeshe (MDC-T), who will face Shepard Nyika (Zanu-PF) and Mr Patrick Sagandira (CCC) on Election Day.
When contacted for comment, Councillor Kwesha declined to comment and said their disputes were in-house.
"I am sorry, those are in-house issues. I can't share them with you," he said.
However, the electoral malpractices within the CCC mirror the deep seated factional fighting within the party.
CCC Manicaland provincial coordinator, Mr Itai Masaka confirmed that he has heard about the party fissures in Manicaland, but could not be drawn into shedding more light.
"I only heard about that, but I do not have the facts. I am not privy to the individual circumstances that prompted them to pursue that route, and I will need to talk to them first before commenting. I will call or text you in an hour's time," said Mr Masaka.
But while the CCC house is burning, Zanu-PF is ready to ensure a clean sweep during the August 23 plebiscite.
In fact, the ruling party is enjoying a head start in Manicaland after the opposition failed to register candidates for the local authority Women's Quota slots at Rusape Town Council and Buhera Rural District Councils.
This uncontested victory means that Zanu-PF already has 10 Buhera and three Rusape local authority Women's Quota seats in the bag.
The ruling party embarked on a healing process to bridge fall-outs emanating from the primary elections — with losers and winners closing ranks.
Last week, Zanu-PF launched its elections campaign in Chipinge and has since erected life-size outdoor billboards at major human traffic areas across the province.
Zanu-PF provincial spokesman, Samson Matema said the party machinery is already on a roll.
"Post the successful campaign launch at Mutema High School by President Mnangagwa, all our ducks are in a row to execute a well-structured campaign that is informed by clear deliverables that speak to the local political economy.
"All requisite resources have been mobilised and the election machinery in Manicaland is ready for the task at hand. We have segmented our political market into well-defined segments, and our interventions in those segments are tailored to address specifics that resonate with the target political market.
"We will deliver victory for Zanu-PF against an opposition that is both confused and confusing. Zanu-PF will ride on its solid structures against the main opposition that is structure-less.
"It does not need rocket science for one to know the result — a Zanu-PF landslide victory," said Matema.
Source - The ManicaPost