Opinion / Columnist
There is hope for Zimbabwe
13 Sep 2017 at 13:23hrs |
Views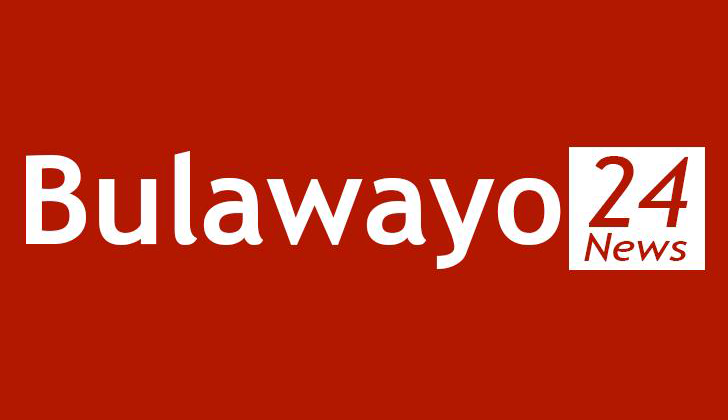 Zimbabwe is poised for economic growth if only there is a free and fair election where the people are allowed to freely chose a leader of their choice without being intimidated and being frog marched to attend political rallies of the ruling party.

The current leadership has dismally failed to revamp and improve the economic situation of the country and neither the so called Command Agriculture has done justice and contributed to the economic fiscal policy. We have witnessed the fighting within the ruling party and factionalism coupled with tribalism and jostling for positions to replace the aging Robert Mugabe who has been at the helm of power since 1980 and has steered this Southern African country through authoritarianism. The challenges have been compounded by failure to institute democratic tenets where the nonagenarian leader has failed to chose a successor after ruling the country for 37 years.

Unfortunately the leader has not been willing to relinquish power despite the challenges facing the country . Whoever wanted to challenge him was labelled a sell out thus the likes of the late Edgar Tekere, Chenjerai Hunzvi and recently Joice Mujuru who was once in the Zanu PF Presidium was booted out of the party when she showed her interests to take over from Mugabe. She was jettisoned from the ruling party and went on to form her own political outfit ZimPF where it splitted and now leading the NPP.

The confusion in Zimbabwe's political landscape has stalled and discouraged investors to investing in the country where they felt that their businesses would collapse due to lack of assurance and investor confidence from the government. Business tycoon like Nigerian Aliko Dangote' s business interest to have his cement manufacturing plant in Zimbabwe fell by the wayside. The government has not prepared a conducive environment for industry growth because of its policy inconsistency. Surprisingly it's leader Robert Mugabe is expected to stand for 2018 election watershed.

With such kind of leadership from the ruling party there is a lot of work to be done for opposition political parties to fill in the gap where the ruling party has failed. There is need for opposition political parties to penetrate the rural areas where there are big numbers of supporters paying allegiances to the ruling party. The word of change must be preached and reach all the areas. Another challenge facing the opposition is the issue of resources , where it has been a push factor. Voter apathy in urban cities should be addressed and conscientise people to go and register to vote in their numbers and come up with very strong voter education. It has been a recurring problem and it must be solved once and for all. Voters must be told the consequences of not voting.

Zanu PF regime thrives on voter apathy and the opposition must address this fundamental issue and try to close all the breathing points of the ruling party.

The concept of the issue of the grand coalition of opposition political parties should be implemented and map out proper strategies and shun political grandstanding, egoistic and obsession of power. Opposition political parties as we speak are very much disjointed and there is need to glue them together and form a formidable alliance which will sent the ruling party in the political quagmire. The only way to remove Zanu PF from power is through the coalition of parties. No party should be bigger than the other and if they all go for 2018 election without uniting the probabilities of repeating the same election result of 2008 would suffice where Simba Makoni of Mavambo Kusile and other parties failed to support one leader. Morgan Tsvangirai ended up failing to garner the mandate 51+% vote. Political principals of the grand coalition must first look at people and stop jostling for position. One leader should be chosen to challenge Mugabe and after winning then everything will fall into place. Due to its complexity influenced by different political backgrounds the coalition will of course face it's share of challenges as how they will share parliamentary seats but the coalition must stick to its values of winning next year's election and this must be the cornerstone of its vision to take power from Zanu PF.

Recently coalition talks have been stalled by other parties not willing to join MDC-T because of its big brother mentality. Such kind of behaviour will give Zanu PF the edge and another term again to rule. This will be the end game for opposition parties in Zimbabwe.

For some years now the country has been yearning for change and the majority are very much ready for it. The opposition need to stand it's ground and tell the people that change is inevitable and that change will need everyone to actively participate by whatever means. Changing a government does not mean getting the country back to its colonial era as espoused by the ruling party. We have failed as a country to attract direct foreign investment because of our lack of political will. Arguably Zimbabwe's greatest nemesis is corruption, respect of property and human life. If the opposition is really serious it must address such important issues. Loss of developmental funds earmarked for big projects have been lost for example the missing 15 billion dollars.

The ruling party has failed t tackle corruption head on within government institutions and worstill the private sector. The scourge of corruption has been eating the moral fibre of government institutions. Abuse of government resources has not been spared. So it is the duty of the opposition to rectify this problem and win votes. The country cannot afford to have another disputed election come 2018. Our roads are in poor state, our hospitals are drugless. The leaders have even crossed to other countries to seek medical help. Together we can change the country and we can rise again.


Source - Leonard Koni
All articles and letters published on Bulawayo24 have been independently written by members of Bulawayo24's community. The views of users published on Bulawayo24 are therefore their own and do not necessarily represent the views of Bulawayo24. Bulawayo24 editors also reserve the right to edit or delete any and all comments received.