Opinion / Columnist
Factionalism rocks CCC in Masvingo
16 Apr 2022 at 19:17hrs |
Views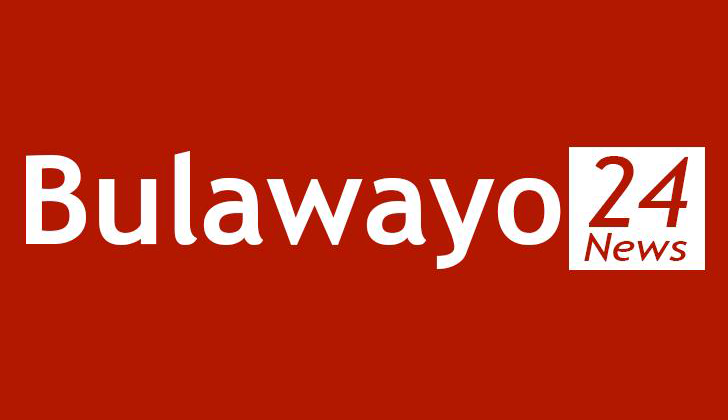 Factionalism has rocked Citizens Coalition for Change (CCC) party with an alleged faction claiming that party president Nelson Chamisa recently dissolved the provincial executive during his last visit to the province.
Two main factions are alleged to have been rekindled and they are said to be loyal to two former provincial chairpersons James Gumbi and Wilstaf Sitemere each.
Gumbi was removed from the post in 2018 on allegations of failing to perform his duties well since he stays in Harare.
The Sitemere faction however failed to field members in the new executive following eleventh hour disqualification of Tongai Matutu who was Sitemere faction front man and poised to take over and the Gumbi faction retained a number of posts and only lost the chairpersonship which was given to former senator Misheck Marava.
The Sitemere faction has a number of former defectors who include former Masvingo Central MP Jeffreyson Chitando who re-joined the camp after the collapse of Zimbabwe People First party which was led by former vice president Joyce Mujuru.
Chitando is tipped to be the next provincial spokesperson if a new executive is to be elected with Sitemere tipped to re-bounce as provincial chair.
Sitemere faction is claiming that Chamisa's visit to Masvingo last week was mainly to meet the executives and to dissolve the Masvingo one.
His tour, where he is meeting with structures in the provinces is said to have been a diplomatic way of dissolving the executive on the pretext that CCC is a new party where positions do not matter.
Sources who attended the meeting had different versions of what really transpired with some saying Chamisa said all members were equal and everyone should work for the betterment of the party until new leaders have been appointed.
"He said no one should say I am the chairperson or whatever position because CCC is a new party, so in the mean time everyone should work towards 2023 until new leaders have been appointed," said the source.
Another source claimed that Chamisa was angry with the executive which is accused of failing to work in rural areas where the party performed poorly.
"The president was very angry, he was told that the executive failed to lure people as witnessed in the previous by-election and instead, the likes of (Jefferyson) Chitando and former chairperson Sitemere are the ones who were working. He was told the executive never attended any meeting and the chairperson Misheck (Marava) is old, weary and does not exude the energy and charisma needed to challenge Zanu PF in the province," said the source.
It is also alleged that National Organising Secretary Amos Chibaya was asked to come back to Masvingo and organise an interim committee which will oversee operations until a new executive is put in place.
However, when contacted for comment, Chibaya denied allegations that Chamisa dissolved the executive.
"That's a lie, I am the one in charge of issues like that so I am saying that it is a lie," said Chibaya.
Provincial spokesperson Dereck Charamba also said he was not aware of the dissolution saying he only saw it on social media adding that there was nothing to dissolve because CCC is a new party.
"There is no communication to that effect, I only saw that on social media. CCC is a new party and we are an interim leadership so there cannot be a leadership vacuum. A new executive will be elected when time comes and all that you are hearing is a lie," said Charamba.
Other sources within the party however said Chamisa did not like the current provincial executive but he does not know that they were not working properly because of being sabotaged by the other faction which wants to prove the former's incompetence.
The source accused provincial members who are in the national executive like former ward 4 councillor Godfrey Kurauone of influencing other national members to undermine the province by holding meetings without the local leadership's knowledge.
"The national leadership was being influenced by some local members who are in the national executive to sabotage the provincial leadership. They would come and hold meetings in the province without the province's knowledge, so that they do not attend and then be accused of absconding meetings," said the source.
The former defectors allegedly managed to smuggle in two councillors in the name of Aleck Tabe who was a PDP member as well as Roki Kamuzonda in ward 3 who was once Zanu PF and later joined Zim PF before joining MDC-Alliance.
Other defectors include Admire Wakurawarerwa who contested in Gutu West on a Zim PF ticket before joining then MDC -Alliance led by Chamisa after losing the 2018 elections.
Wakurawarerwa worked closely with Struggle Nyahunda for Zim PF in 2017 to 2018. Other defectors who are tipped to make it into the provincial executive are Oliver Chirume (former Zim PF), Heya Shoko and Tichaona Chiminya.
Source - TellZim News
All articles and letters published on Bulawayo24 have been independently written by members of Bulawayo24's community. The views of users published on Bulawayo24 are therefore their own and do not necessarily represent the views of Bulawayo24. Bulawayo24 editors also reserve the right to edit or delete any and all comments received.