Opinion / Columnist
Coalition destroyed, Mugabe master of DIVIDE and RULE
18 Jan 2013 at 15:09hrs |
Views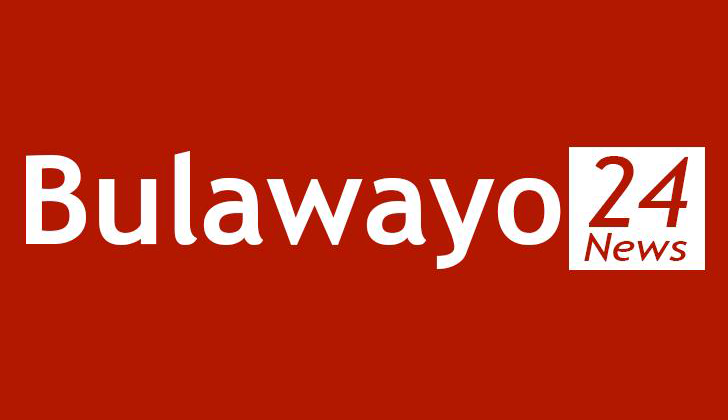 The dream of dislodging Zanu in 2013 has been defeated. President Mugabe has once more shown that experience is the most effective tool in doing any job. President Mugabe's divide and rule has once again to reward him another term in power. My President was born in 1924 when divide and rule tactic was used by the Rhodes Colonial Political Scientist to weaken vulnerable Blacks.

Divide and Rule, no matter how people think is a story of the past, is effective and can be used in any situation where weak minds are identified.

In 1889, Cecil John Rhodes went to Lobengula and knelt down in respect and used "specially selected polite words" to ask Lobengula for mineral exploitation. Once that was secured, they expanded to Salisbury (Harare) where they claimed they had been given rights by the King to oversee the Shona. The Rhodes Company studied the fractious relationship between the Ndebele and the Shona and exploited it to create a country ruled by the British.

The next thing they did was to insidiously sympathise with the Shona and form a fictitious alliance with them to dislodge Lobengula. The Shona carried arms and ammunition for their British masters in 1894 and travelled to Bulawayo with the master to destroy Lobengula's Kingdom. The Shona were promised freedom from Lobengula's influence by soft spoken Rhodes strategists.

Once Lobengula was destroyed, both the Shona and Ndebele were turned into British slaves and Rhodes excelled over the POOR MINDED BLACKS.

Twenty seven years later, an innocent boy was born in Zvimba and was given a British name of Robert and his family name of Mugabe. This British nurtured boy grew up in a British environment at a Catholic Institution in Zvimba and copied all the British Colonial traits and used them to gain a name in all that he does. The best tactic that Mugabe learnt from the British in the 1930's was to call a poor minded influential person and talk to him soft and respectfully and leave him believing that he is great. The first victim of this science was Ndabaningi Sithole in 1962.

Sithole was told by Mugabe that he was Shona and could not be led by a minority Ndebele Joshua Nkomo in Zapu. Sithole thought he was great and he broke to form Zanu in 1963 engineered by Divisionist Mugabe.

By 1975, Mugabe, graduate at Divide and Rule University, used underground tactic to smear Sithole as a minority Ndau who could not dominate the majority Shona. By 1977, Mugabe worked his way to be the chief leader of Zanu helped by Solomon Mujuru a Zezuru. Once in place, Mugabe started to cultivate those Shona who were intelligent, influential and specially those of Karanga origin. The Karanga were a threat because Karanga make 70% of the Shona culture as compared to 17% Zezuru which is Mugabe's faction.

At Independence, Mugabe made everybody believe that they were great, including the English. He slowly laid his fingers on their wealth while internationally he associated with the British Royal Family and made them feel respected. Slowly he was tightening his grip on their investments and making the White man feel great. Mugabe is clever, he knows his enemies very well but also KNOWS HOW TO HUG AND KISS ONE WHILE DEALING WITH THE OTHER. In 1982, he HUGGED AND KISSED THE BRITISH WHILE SENDING GUKURAHUNDI TO WIPE OUT THE ZAPU.

In 1987, after making sure that Zapu was obliterated, HE ANNOUNCED UNITY AND RECCONCILIATION WITH ZAPU AND STARTED TO ACCELERATE HIS HATE FOR THE WHITES. BY 2002, WHITES WERE OBLITERATED AND MUGABE STARTED TO CLEAN HIS OWN ROOM BY FIGHTING VOICES OF DESCENT IN THE NEWLY FORMED MDC.

MDC was hard to deal with since it was an unintended result and was formed by both the Shona and Ndebele. Procrastinative Mugabe got a small window of opportunity and deployed Zezuru CIO's to infiltrate MDC and create IRREPARABLE TRIBAL CRACKS OF 1963 WITHIN MDC IN 2005.

Recently, there have been efforts to unite the two MDC's but Mugabe has also been awake working on a project to keep the divisions alive. He used National Newspapers to write fictitious statements of hate between the two MDC's. He made Arthur MutaMPARA feel supreme to root out the influential Ncube factor and the unintended result of MutaMPARA getting rejected by his party. Once near Mugabe's perfume, MutaMPARA forgot he was an opposition because he was made to feel big by experienced Mugabe.

Everybody knew that Tsvangirai would never do like MutaMPARA and end up being Zanu mouth piece, and Mugabe knew that as well, but he was not sleeping on the job. Mugabe tactically made Tsvangirai feel big and called him for meetings keeping influential and educated Ncube outside meetings. TSVANGIRAI FELT HONORED BUT FORGOT WHO HE IS DEALING WITH.



Mugabe takes time to study his enemies. He does not rush but does his work with testimony of experience. He knows Tsvangirai's strengths and weaknesses. He knows Tsvangirai's abilities, limits, handicaps, capacitance, and his composite character produced by culture, ignorance and little education.

Many intelligent people have fallen to Mugabe's skills ranging from Joshua Nkomo, Ndabaningi Sithole, Ian Smith, Lord Soames, Lord Carrington, Margaret Thatcher, John Major, Edga Tekere, Zvobgo, Queen Elizabeth, Solomon Mujuru, Josia Tongogara, Dumiso Dabengwa, Enos Nkala, Thabo Mbeki, Jacob Zuma, Wemba Wamatharika, Arthur MutaMPARA, Ermerson Mnangagwa and MORGAN TSVANGIRAI'S UNIQUE CLASSIFICATION IS THAT HE DOES NOT LEARN FROM THE EXPIRIENCE OF OTHERS.

If Morgan Tsvangirai was intelligent or if he had an intelligent advisory committee which is not infiltrated by Mugabe's CIO, one of them would certainly have told him that HIS HATE FOR WELSHMAN NCUBE WILL IMPEDE HIS CHANCE TO RULE ZIMBABWE.

The biggest benchmark Tsvangirai should be working on now is to CREATE A COALITION WITH WELSHMAN NCUBE. News on every Newspaper should be talking about Tsvangirai being locked outside Welshman Ncube's office trying to forge a UNITED FRONT.

(if you want a beautiful girl, prepare to work harder and avoid taking advice from those who have non )

What Tsvangirai does not see or is obscured to see by Mugabe machinery is that in UNITY, it is Tsvangirai who will gain. Welshman Ncube will remain constant whether Tsvangirai or Mugabe wins this Election. Ncube is not under any pressure here and cannot take the first step to beg Tsvangirai for unity.

Tsvangirai will not see the day as MDC-T President if he loses this oncoming Election and thus the results Mugabe's CIO's are working on. The name Morgan Tsvangirai will in the same dead status as (UANC) Bishop Abel Tendekai Mozorewa by 2015. Welshman Ncube's name has a potential to gain exponential growth once Tsvangirai's name is out of equation. That is the time UNITY between the two parties will work.

What is going to happen in the 2013 Elections is that Zanu will get 44%, MDC-T 39%, MDC-N 13%, Zapu 3% Mavambo 0.8%.

MDC-T will be rejected as a declining Party by the International Community and that will result in someone taking over from Tsvangirai. It will be Biti or Chamisa and that will lead to further decline of the Party. By 2018 Elections, Zimbabweans will be tired of supporting MDC-T party which would have proven beyond doubt that no matter how much support this party can get, it has no wise and able leadership. By then, Welshman Ncube will be gaining exponential momentum as the only meaningful solution to Zanu Demonic Destruction of our country. Just before 2018, Elections, Ncube will be tipped to win by 49%, MDC-T 25%, and Zanu 20%. Ncube will then ask for Unity from MDC-T (Under a new leader) and Ncube will be President of Zimbabwe in 2019.

And yet, Tsvangirai does not believe all that at this moment. THE COALITION IS THE ONLY CHANCE THAT TSVANGIRAI CAN EVER TASTE THE STATE HOUSE AND IT IS UP TO TSVANGIRAI TO REALISE THIS AND HUMBLE HIMSELF BEFORE NCUBE AND ASK FOR UNITY.

Tsvangirai won't be allowed to lead MDC-T after losing the next election. His party will dump him and elect someone else who is not POMPOUS and NOT SHY to be HUMBLE and negotiate with important partners in pursuit for intended results.

An intelligent man is one who knows WHEN to be HUMBLE in order to harvest. Even Barack Obama knows that he has to be humble if his old green helicopter is in mid-air, otherwise the pilot can end it all. NCUBE IS HOLDING TSVANGIRAI'S KEYS TO THE STATE HOUSE and he needs RESPECT to hand the keys to Tsvangirai.

Ask David Cameroon and Nick Clegg for advice. Not always in life are you going to prosper without the help of those you do not call friends.



Source - Ryton Dzimiri

All articles and letters published on Bulawayo24 have been independently written by members of Bulawayo24's community. The views of users published on Bulawayo24 are therefore their own and do not necessarily represent the views of Bulawayo24. Bulawayo24 editors also reserve the right to edit or delete any and all comments received.