Search / Notoslavewages
There was chaos on Wednesday when teachers at Mosi oa Tunya High school in Victoria Falls refused to invigilate History Paper 1 because of incapacitation the Amalgamated Rural Teachers Union of Zimbab...
Published: 14 Nov 2019 at 05:22hrs | 1450 | by Mandla Ndlovu
The long winter which we predicted at the beginning of second term has assumed permanency in the education sector. Our second term never really kicked off, learning was erratic and there seem to be no...
Published: 01 Aug 2019 at 07:39hrs | 2075 | by ARTUZ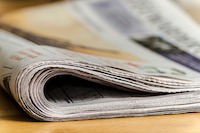 The government has once again sold a dummy to the loyal and hardworking civil servants of Zimbabwe. The workers were expecting a salary increment in line with the current cost of living but were yeste...
Published: 11 Jul 2019 at 13:36hrs | 7732 | by ARTUZ
Load More Stories