Search / Sikhla
Opposition MP Job Sikhala refused to go to court this week for the ruling on his 10th bail application in protest against what he knew would be the outcome.His lawyer, Freddy Masarirevu, told ...
Published: 04 Dec 2022 at 08:09hrs | 4349 | by Staff reporter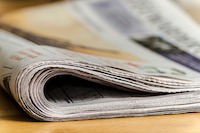 CITIZENS Coalition for Change (CCC) president Nelson Chamisa said he would defend the ideals and gains of the liberation struggle better than the current administration.Addressing thousands of...
Published: 21 Mar 2022 at 06:41hrs | 354 | by Staff reporter
Reports coming from Harare indicate that the MDC Youth Assembly Secretary General Gift Ostallos Siziba has been summoned to Harare Central Police station where police are keen to interview him over so...
Published: 10 Jul 2019 at 10:02hrs | 4158 | by Mandla Ndlovu
Load More Stories